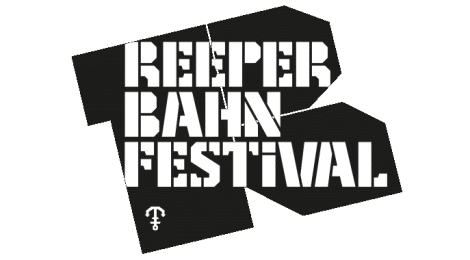 From 20–23 September 2017, the Reeperbahn Festival will again become one of the most important meeting places for the music industry worldwide. The festival present more than 800 events spanning a range of genres in locations around Hamburg's Reeperbahn and boasts a broad spectrum of emerging artists. Among the first artists announced for the festival is young rap shooting star Mavi Phoenix. The yearly "Austrian Heartbeats" showcase will also be back in Hamburg on Wednesday, September 20, presenting a wide range of up-and-coming talent from Austria. In addition, a reading by Tex Rubinowitz and Chuzpe, a film about Vienna´s punk vanguards in the late 1970s are part of the festial program.
---
AUSTRIAN ARTISTS AT RBF17
Ankathie Koi
After studying jazz singing at the University of Music and Performing Arts, Ankathie Koi started her career in Pop music. Ankathie Koi has one of Austria's most impressive female voices and she is a radical performer. She loves to provoce – her almost gender-fluid stage persona drags you out of your comfort zone and rewards you with her unbelievingly vivid and otherworldly voice, which sends shivers down your spine. Ankathie Koi lives and loves the hedonism and glamour of the 80ies, on stage, in real life, musically and artistically. Her debut album "I Hate The Way You Chew" (SEAYOU Records // produced by Beni Brachtel & techno-legend Patrick Pulsinger) is pretty spectacular proof of what she is capable of.
---
Ant Antic
Berlin based producer Tobias Koett and multi instrumentalist Marco Kleebauer, who is also involved in Leyya in Vienna, are Ant Antic. They released their debut EP Blood Sugar in May 2015 and got their live set as a three-piece down pat, playing club shows and festival stages. After hitting the studio, their debut album Wealth will be out in June 2017 via Seayou Records. It wraps melancholy mood in urgent songs full of hope and cruises among ambient, electronic and contemporary R&B sounds, that take along some simple distorted licks, hip-hop beats and an impulsive bass line. The video to their first single Juggernaut is cold and ace: a digitally anonymized dancer, moves to their sound in an Upper Austrian tobacco factory. The second single 4Pole is an angry sociological observation set in a personal conflict evoking a feeling of hopeful resignation.
---
Farewell Dear Ghost
Austrian indie pop quartet FAREWELL DEAR GHOST have earned quite a track record within the first period of their career: Their debut album "We Colour The Night" included "Fire", which instantly hit No.1 on the highly influential Radio FM4 Charts. They subsequently released the EP "Skin" in 2016, containing yet another No.1: "We Were Wild Once". Both tracks hit the airwaves across Europe; while especially the latter became hugely popular on Spotify, where the track holds 2 Million plays to date and keeps rising in popularity. Many of their songs have been used in films and commercials, most notably "Fade Out" in a big Austrian telecom campaign in 2016 and "Fire" (i.e. for DPD). "Rousing, dense, cohesive, tight in execution but expansive in result, with an eye on the charts but the other still fixed in imprinting their songs with their personality and, say independence." (QRO, Belgium)<>
---
Wandl
22-year-old Vienna-resident Wandl developed into one of the most progressive and interesting european producers in recent years. His longplay-debut "It's All Good Tho" brings his take on melodic vocals and experimental, bass driven instrumentals to the fore. His EPs "Milk", "Soon" and his Affine-debut "Far Way Home" stretch out his personal vision of brainfeeder-nerdism and state of the art bedroom-soul. On "It's All Good Tho" he plays almost all the instruments, channels his vocals through machines, alienates and exposes them – and he's not shy of monumental hooks.
---
DELEGATE DISCOUNT
In partnership with the Reeperbahn Festival, Austrian Music Export has arranged a special rate for Austrian delegates:
4-Day Delegate Passes for 160€ net (plus 19% VAT and sales fee) instead of 240€ Regular Rate.
To obtain your discount code, please get in touch before Sept 18th.
In addition to some 500 concerts by international artists held in a wide variety of venues, the festival programme includes events in the fields of fine art, film, and literature. The Reeperbahn Festival conference programme is designed for professionals active in the music and creative digital industries and features sessions, showcases, networking events, or awards ceremonies. The festival's partner country in 2017 is Canada. The Canadian Independent Music Association (CIMA) and their Music Export Canada partners will spotlight the Canadian music scene with showcases and business events.
Reeperbahn Festival, September 20-23, 2017
– 4 days
– 37,000 festival visitors
– 3,500 expert visitors and media representatives from 35 countries
– 500 concerts with international newcomers
– 260 music & digital sessions, networking events, showcases and awards
– 50 music-related art programs
– more than 70 venues