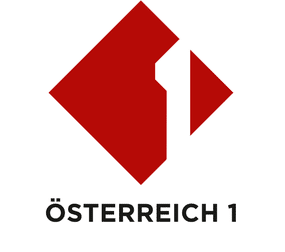 5 MILLION PESOS is a monthly concert series presented by ORF RadioKulturhaus and the radio Ö1 jazz department. Every month, one up-and-coming jazz act is selected to be highlighted on air and live at the Vienna RadioCafe.
---
"FrauenGestalten" by Julia Schreitl
Julia Schreitl (alto saxophone, flute)
Viola Falb (soprano saxophone, bass clarinet)
Sophie Hassfurther (tenor saxophone)
Emily Smejkal (double bass)
Judith Schwarz (percussion)
"FrauenGestalten" is what Julia Schreitl is calling her new project. The Lower Austrian saxophonist, who has previously performed in the duo JuJu with violist Judith Reiter, deals with her current double role as a musician and mother of two small children. She has since experienced being confronted in a new way with social expectations and traditional role models.
gender clichés with a wink
"FrauenGestalten" is conceived as a cycle of compositions, linked by a central theme. Schreitl reflects on gender clichés with a wink: Muse, Amazon, diva, mother hen, witch, slut and other stereotypes are sonically staged and questioned. The pieces highlight the soloistic qualities of the quintet, which was put together especially for the project and features female musicians from the Viennese jazz scene: Julia Schreitl (alto saxophone, flute) is joined by fellow saxophonists Viola Falb and Sophie Hassfurther, while Emily Smejkal (double bass) and Judith Schwarz (drums) provide the harmonic-rhythmic foundation. As Schreitl, herself, puts it: "The colorful diversity of female existence is to be celebrated!"
The live performance and recording (video live stream, no audience) will take place on Friday January 28th, 2022, in Studio 3 of Radiokulturhaus.
Broadcast on the Ö1 Jazz Night will take place on: February 13th, 2022 (Verena Göltl)
ABOUT JULIA SCHREITL
Born 1982 and raised in Lower Austria. Studies completed in classical and jazz saxophone as well as music education at the University of Music and performing Arts Vienna, as well as study in Malmö, Sweden.
CD releases of own music: Nord.Rand.Band "Nordic Walking", Sx4 Saxophonquartett "maßgeschneidert", JuJu "Short Stories" and an album with a piece for children "Ein Hut, ein Stock, ein Damenunterrock". Compositions: mainly chamber music and jazz compositions.
Participated in: European Jazz Orchestra, European Saxophone Ensemble, theaters in Vienna such as Volkstheater and Volksoper, Orchestras such as NÖ Tonkünstler, Divertimento Viennese and theater and musical productions. Concert tours through Europe and India.
---
Links:
Ö1 Jazz Night – 5 Million Pesos
Translated from the German original by Arianna Fleur Alfreds