Visitors from abroad often take predominantly Catholic Austria for some idyllic mix of "The Sound Of Music", Arnold Schwarzenegger and Wiener Schnitzel. But in the midst of those juicy green pastures, mighty mountain ranges and impressive lakes, this little patch of Central Europe also finds plenty of space for the sounds of infernal blood and gore. The Austrian heavy metal landscape might not be as prominent as that of other similar-sized countries, but it has brought to the fore a number of globally respected pioneers.
From around 1988 onward, PUNGENT STENCH were a real force on the international death metal scene. Only a few years after the subgenre had first reared its fearsome head, singer MARTIN SCHIRENC and drummer ALEX WANK already found open doors all the way to America. In contrast to the brutal, often satanic lyrics of their US or Scandinavian counterparts, Pungent Stench also incorporated a large portion of Viennese humour in their splatter lyrics, resulting in shows all around the globe, highly regarded albums and an excellent reputation among the scene which has lasted to this day, even though the band first dissolved in 1995. Since August 2013, frontman Schirenc had been attempting a third go at living up to his own musical legend with a new line-up under the slightly different banner of THE CHURCH OF PUNGENT STENCH. After some renewed wrangling over their name, the band now appear as SCHIRENC PLAYS PUNGENT STENCH. So far so good so what… At any rate, Schirenc is very much the figurehead of the Austrian metal scene. All his projects like HOLLENTHON and ZOMBIE INC. were extremely successful. Other well-known death metal bands include DISASTROUS MURMUR, DISHARMONIC ORCHESTRA, CADAVEROUS CONDITION, MASTIC SCUM and FREUND HEIN.
Salzburg's BELPHEGOR inhabit an even more provocative and anti-religious territory. They first formed in 1991 under the name BETRAYER and have been at the forefront of raw death/black metal for a good twenty years. So what's special? In his devilish lyrics, controversial frontman Helmuth likes to toy with images of sex, sadomasochism and all sorts of perversions. In an interview with the Metal Observer Helmuth staked out his manifesto, "Tits, death and the devil belong to Belphegor like the word Amen belongs to the church." His clear disdain for religion and social norms is a common feature running through Belphegor's discography. Over the years the band has developed from a rumbling black metal commando into a globally respected behemoth of sheer sound which mixes instrumental skills, bloodthirsty stage shows and provocative messages into a larger whole on their numerous tours. In the purist black metal sector our little Alpine state also boasts a number of internationally respected bands. While the scene decimated itself through murders, scandals and extreme right-wing views in the Nordic countries, Austria's representatives of the genre prefer to concentrate on making music.
The local black metal syndicate is led by Tolkien fiends PROTECTOR and SILENIUS, who recorded immortal cult albums under the moniker SUMMONING and are still active, albeit irregularly, to this day. In the slipstream of their big leaders, TRIFIXION, PERVERTUM, PAZUZU, GOLDEN DAWN and ABIGOR appeared on the scene – with the latter two still releasing new material. Among the lesser-known but no less important protagonists of the black scene AMESTIGON, ASMODEUS, DORNENREICH, SANGUIS and the internationally highly successful HELLSAW deserve a mention. In the realm of extreme metal there is also a multitude of active bands that enjoy recognition beyond Austria's borders such as KONTRUST, DRESCHER, TRIUMPHANT, INSANITY ALERT, MAYFAIR, COLLAPSE 7, GODHATECODE, DARKSIDE, CREMATION, CHAOS BEYOND, EPSILON, MARROK, IRON HEEL, OUR SURVIVAL DEPENDS ON US, PHI, REFLECTOR, PETER LICKER and metalcore shooting stars THE SORROW. By the same token, one shouldn't ignore the impressive concent ration of quality bands in the field of symphonic metal, among them SERENITY, EDENBRIDGE, VISIONS OF ATLANTIS, ILLUMINATA, ECLIPTICA and DRAGONY. It seems that the tourist's impression of rich Alpine pastures finds its dark equivalent in Austria's metal scene, where the flowers of doom are blooming in abundance.
MOST IMPORTANT LABEL

 
NAPALM RECORDS

ONLINE MAGAZINES
STORMBRINGER
DARKSCENE 
EARSHOT

RADIO TIP 
HOUSE OF PAIN on FM4, every Wednesday 10pm

RECORD SHOPS 
HEAVY ROTATION music store & bar (Glockengasse 6, 5020 Salzburg)
TOTEM RECORDS (Zollergasse 18-20, 1070 Vienna)

FESTIVALS
KALTENBACH OPEN AIR (early August in Spital am Semmering)
MIND OVER MATTERS FESTIVAL (mid July at Arena Vienna)
RAPE THE ESCAPE FESTIVAL (mid December at Escape Metalcorner Vienna)
Text: Robert Fröwein (translated from German by Robert Rotifer)
Photo 1: © Pungent Stench
Photo 2: © Belphegor
Photo 3: © The Sorrow
---
Discover more music from Austria in:
AUSTRIAN HEARTBEATS
A CONTEMPORARY MUSICAL TRAVEL GUIDE TO AUSTRIA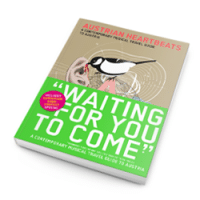 Commissioned by: Austrian Music Export
Publisher: Verlag für moderne Kunst, Vienna
Contributors: Austrian Music Export and various authors, photographers and illustrators
Design: 3007, Eva Dranaz, Jochen Fill
Edition: 2nd English edition, 2015
Translator: Robert Rotifer