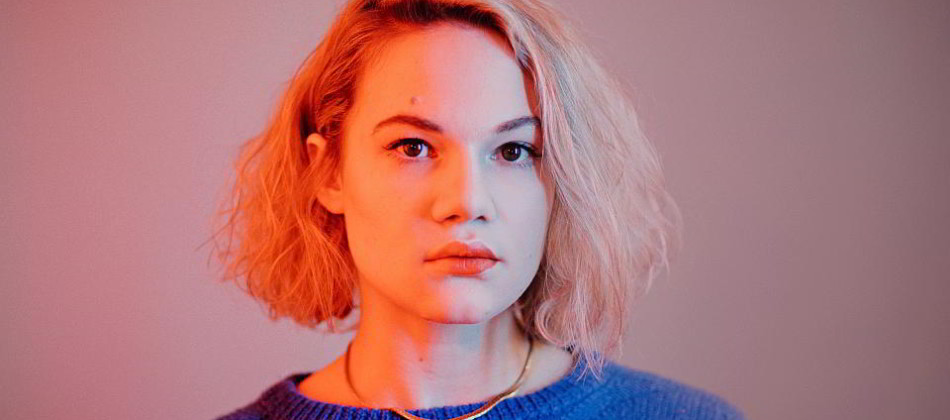 INFOBOX
Genre(s):
Folk
,
Pop
From:
Upper Austria
, Austria
Management:
stefan@lkmtv.at
Website:
officialavec.com
Facebook
Instagram
Youtube
Soundcloud
Spotify
Deezer
VIDEO
UPCOMING SHOWS
Date
City
Venue
Country
22. Oct. 2021
Münster
Theater Münster
Germany

Time:

12:00am.
20. Apr. 2022
München
Technikum
Germany

Time:

12:00am.
21. Apr. 2022
Münster
Sputnikhalle
Germany

Time:

12:00am.
22. Apr. 2022
Berlin
Columbia Theater
Germany

Time:

12:00am.
23. Apr. 2022
Hamburg
Mojo
Germany

Time:

12:00am.
24. Apr. 2022
Köln
Kantine
Germany

Time:

12:00am.
26. Apr. 2022
Hannover
Musikzentrum
Germany

Time:

12:00am.
27. Apr. 2022
Frankfurt
Batschkapp
Germany

Time:

12:00am.
28. Apr. 2022
Leipzig
UT Connewitz
Germany

Time:

12:00am.
29. Apr. 2022
Stuttgart
Im Wizemann
Germany

Time:

12:00am.
30. Apr. 2022
Nürnberg
Hirsch
Germany

Time:

12:00am.
BIOGRAPHY
AVEC appeared seemingly out of nowhere in 2015. With the release of her debut EP "Heartbeats", the young Upper Austrian has bridged the gap between writing heartfelt lyrics and experimenting with textural sounds. Distancing herself from negative life experiences, AVEC simultaneously shared her own creative story through the powerful portrayal of human life and emotions through her music. Although inspired by the likes of Bon Iver, John Mayer, The Lumineers, Oscar and the Wolf, Kings of Leon, Daughter, RYX, AVEC succeeds in creating her own language, where her imagination and ideas come together in her music. Her sound is melancholic but hopeful.
While her roundly praised debut "What If We Never Forget" predominantly displayed a youthful sense of melancholy, her latest work "Heaven/Hell" shows signs of growth in a number of areas. The last few years of being in the spotlight, spending time on the road and making numerous international festival appearances have shaped AVEC, and her music has audibly grown up, too. Her song "Granny" has been streamed on Spotify almost 6 million times since it launched.
In 2018 AVEC played at various showcase festivals in Europe, including the internationally acclaimed Great Escape Festival in Brighton. In September 2018 she was nominated for the first Music Moves Europe Talent Awards and later announced as a winner in the genre Singer/Songwriter.
The jury explained that "her songwriting is stylish and intriguing, never obvious, although it is so difficult to compete with a musical genre frequented by unattainable models." In January 2019, AVEC received the award and performed at the Music Moves Europe Talent Award Night as well as during Eurosonic Noorderslag Festival 2019. Furthermore she has been selected as NASOM "New Austrian Sound of Music" act 2020-21.
RELATED ARTICLES