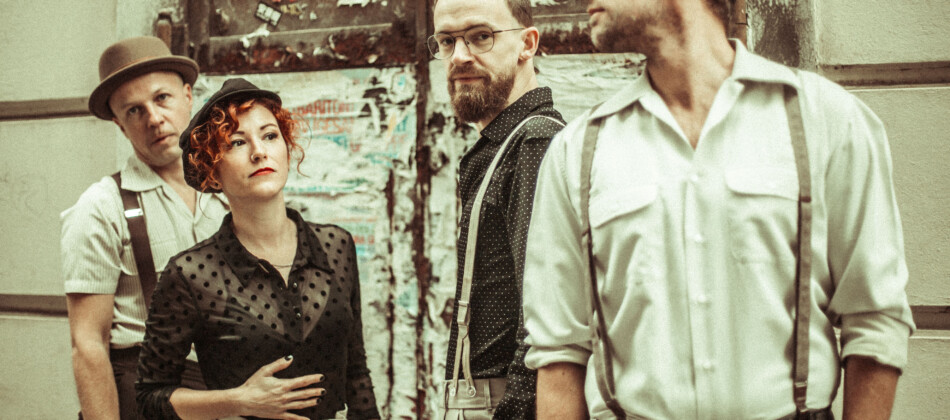 BIOGRAPHY
MARINA AND THE KATS do not worship the past, but they do use it with merciless intensity to create their own niche in the present. What happens when you combine the charm of nostalgia with the pulse of time?
Musically, Marina and the Kats are right on the mark with their unique Neoswing sound. They take inspiration from everywhere, including the silence, even though their concerts are rarely serene affairs. M&TK also strike a political note without ever pointing a moral finger, and they tell stories that move, that occupy, that leave a mark, even when the last note has long since slunk into the hollows.
The ubiquitous Marina heads the band and inspires the audience with her expressive voice as well as with her metronome drumming style. The fourpiece's trademark is a drum set they share among each other during their set. Emancipated from the mundane music of bygone times, "the world's smallest Big Band" is an absolute novelty on the stage. Neoswing from their own pen? That's how it feels to fall head over heels for the music.
Marina Zettl – Vocals, Snare Drum
Thomas Mauerhofer – Guitar, Vocals
Peter Schönbauer – Bass, Bass Drum, Vocals
Harald Baumgartner – Guitar, Percussion, Vocals
RELATED ARTICLES