Founded in 1987 in Austin, Texas, SXSW is best known for its conference and festivals that celebrate the convergence of the interactive, film, and music industries. The event features sessions, showcases, screenings, exhibitions, and a variety of networking opportunities. SXSW 2018 will take place March 9–18, 2018 in Austin, TX. Again, Advantage Austria will showcase a selection of its most innovative and promising young startups, global leaders, and institutions from music and culture, as well as the interactive scene.
AUSTRIAN DAY ON TUESDAY, MARCH 13TH, 2018
On Tuesday, March 13th, Austria will transform Barracuda club, the location of the German Haus at SXSW in 7th Street, into an exciting future zone for music, art and technology. Under the International Culture Tech motto, the Austrian day will feature inspiring panel discussions, avant-garde performances, and industry showcases that unite surprising ingenuity with convincing business models, all centered around technology and culture.
MUSIC & NETWORKING LUNCH (RSVP)
Tuesday, March 13, 12pm-2pm, German Haus, Barracuda on 7th Street
Mix and mingle with the Austrian delegation and enjoy Wiener Würstel, Sachertorte and live shows by LEYYA and SOIA.
In addition, the SXSW Music Festival invites five Austrian groups to perform in Texas: KIDS N CATS, Leyya, Moonlight Breakfast, Prinz Grizzley, and SOIA are taking the stage at one of the largest music events in the world. In this bunch of highly innovative musicians, you can meet four strong female singers, ranging from sophisticated nu-jazz, electro pop, colourful neo soul to experimental electronica. And there is Prinz Grizzely, a singer-songwriter drawing from country, folk and blues. All of the selected ones unite a certain curiosity in expanding the world of pop, both musically and aesthetically.
AUSTRIAN ARTISTS AT SXSW 2018
Electro pop duo Leyya just released their vibrant second album "Sauna" to rave reviews. Complex beats meet irresistible grooves, playfully layered textures and sounds add a summery feeling of "pop that's left of center, but sounds just right" (Time Magazine).
Also part of the next generation of Viennese talent are KIDS N CATS. Their very own take on electro pop is inspired by a year long trip around the globe; their quirky videos offer us a glimpse into their weird and wonderful universe. Adorably weird are SOIA´s lyrics, too: All sorts of creatures, real and imagined, appear – bipolar porcupines, intangible tigers, fractal spirits, and roaming deer -, while her vocals dance effortlessly over the Dilla-esque beats and beautiful harmonization of producer Mez.
Hailing from Romania, but based in Austria, Moonlight Breakfast create an urban, rough but sophisticated mix of electro, nu-jazz and swing, that has already earned them spots as the opening act for Jamiroquai and at festivals like Europavox, Tallinn Music Week and Eurosonic Festival. Fans of Americana will want to check out Prinz Grizzley, who proves that country, folk and blues can not only come to life in the vastness of America, but also in the rocky mountains and deep forests of Austria.
SCHEDULE
Austrian Day at German Haus
Mar 13, 2018, 10:00am-05:00pm, Barracuda on 7th Street
LEYYA
Mar 10, 2018, 07:30pm, EU@SXSW Opening Reception, Palm Door on Sixth
Mar 13, 2018, 12.30pm-01:00pm, German Haus at SXSW, Barracuda on 7th Street
Mar 14, 2018, 08:00pm-08:40pm, Esther's Follies
KIDS N CATS
Mar 16, 2018, 08:00pm-08:40pm, Malverde
SOIA
Mar 13, 2018, 01:15pm-01:40pm, German Haus at SXSW, Barracuda on 7th Street
Mar 17, 2018, 08:00pm-08:40pm, Palm Door on Sixth Patio
MOONLIGHT BREAKFAST
Mar 11, 07:00pm, Hotel Van Zandt
Mar 15, 07:00pm, Embassy Suites
Mar 17, 11:00pm-11:40pm, Friends
PRINZ GRIZZLEY
Mar 13, 2018, 08:00pm-08:40pm, Maggie Mae's Gibson Room
Mar 16, 2018, 08:40pm-09:00pm, Stubb's Inside
Mar 17, 2018, 07:00pm, South Congress Hotel
---
KIDS N CATS
KIDS N CATS is an electronic pop band from Vienna. They are loud, wild, excessive and colorful, driven by an insatiable curiosity towards life, music and the world itself. Their universe is weird, disruptive and often mixed to very passionate emotions. Hip Hop beats are mixed with pop finesse. The impulsive singing from the lead singer is mixed with a diverse sound. Since their debut, KIDS N CATS attract media through their very own aesthetics and strange music videos. Their live performances are unforgettable and unique.
LEYYA
Vienna-based experimental/electronic pop formation LEYYA appeared on the international scene with the release of Superego in Spring 2015, along with airplay all over Europe and placements on TV and commercials. Their unique mix of of melancholy and electronic beats won them the prestigious FM4 Award at the Amadeus Austrian Music Awards. After playing reknowned festivals like Reeperbahn Festival, Eurosonic, Iceland Airwaves and The Great Escape, they released their sophomore album Sauna on January 26, 2018 on +1 Records.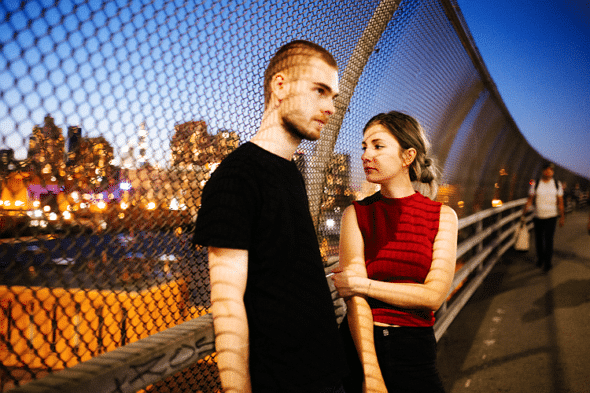 MOONLIGHT BREAKFAST
Moonlight Breakfast is an urban, rough but sophisticated mix of Electro, Beat, Nu-Jazz and Swing, that will keep you grooving. Their distinctive sound has managed to capture the attention of a broad and diverse audience and has pushed them into the spotlight of the international music scene. Hailing from Romania, but based in Austria, they have spent the past four years performing throughout Europe and building up their constantly growing fan base.
PRINZ GRIZZLEY
Prinz Grizzley dug deep down in the rich grits of good ol' country, folk and blues. The more he dug, the more he returned, back home to rural feelings that bound him to his roots in western Austria. Surrounded by rugged wild country, he finds an inspiration for songs that might have been written across the ocean, in another land, way down south. Influenced yet filtered and fed from the ground he now stands, his music has found its way – based on inspirations and his life's personal journeys.
SOIA
Melancholic and gentle, then demanding and powerful, Soia's vocals oscillate between soul and hip hop. Soia, who was born in Taiwan and lives in Vienna, and her producer Mez, a jazz pianist with Israeli roots, first collaborated for their 2011 single Obtaining. On their fascinating album H.I.O.P. (an abbreviation of "Hidden in Obvious Places"), released on the Philadelphia based label Record Breakin', you can hear jazz samples and world music sounds, hip hop beats and deep bass, lounge sounds, elements of funk and a whole lot of soul. At the moment Soia and Mez are working on a new EP for 2018.
---
OTHER AUSTRIAN HIGHLIGHTS DURING SXSW
Apart from the Culture Tech day on March 13th, there will be Austrian events on other festival days as well: between March 9th and 18th, a range of panel discussions on topics as diverse as how to redefine the relationship with autonomous machines, exploring the intersection of food and visual storytelling, design thinking, medical devices, fighting the demise of net neutrality with innovation, and art & tech in UNESCO Creative Cities, but also product demonstrations will be part of the program. Arguably Austria's most famous export, actor and politician Arnold Schwarzenegger, will join POLITICO's Isaac Dovere for a talk on Sunday, March 11.
PARTICIPANTS
A_NEW_DAY • ALLDSGN • Artivive • Bitmovin • butleroy • FinPin Technologies • ForTunes • Forward Creatives • Fretello • Futuresfuture • handler productions • Humanising Autonomy • IACY • Ink Music • KIDS N CATS • KRIZH • LEYYA • Thomas Lidy • LOOP DIGITAL NYC • Medizinische Universität Wien • Moonlight Breakfast • Österreich Werbung • Prinz Grizzley and his Beargaroos • Rebeat Innovation • Record Bird • Red Bull • SNTRI • S.OGUMA • SOIA • STARK • University of Music and Performing Arts Graz • VIRTUE • Waves Vienna • wild
Links:
www.sxsw.com
www.kidsncats.com
www.leyya-music.com
www.moonlightbreakfast.com
www.prinzgrizzley.com
www.soia.at