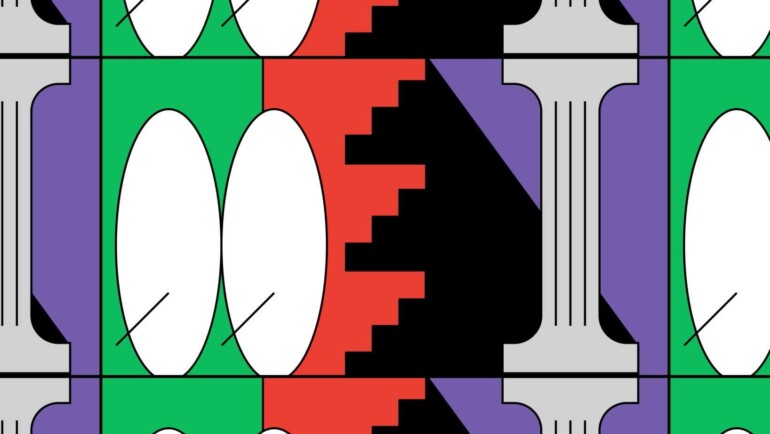 MENT Ljubljana is a three-day showcase festival featuring newcomer acts from Europe and beyond, during which around 70 acts perform at different venues in Ljubljana. The international conference focuses on the music industry and creativity. This year MENT Ljubljana is taking place from February 5 until February 7, 2020. Thanks to a long-standing cooperation with Waves Vienna and Austrian Music Export, Austrian musicians are able to present themselves at MENT Ljubljana every year next to a large number of bands from Eastern Europe.
In 2020, live acts from Austria are indie-rock-band My Ugly Clementine, folk-pop act Alicia Edelweiss, dream-pop duo Anger, singer-songwriter Bernhard Eder and post-punk band Petrol Girls. It is a chance for them to perform live in front of a good part of the prestigious figures from the European music industry, including delegates from the press, promotion, booking and management.
---
AUSTRIAN HEARTBEAT SCHEDULE
THURSDAY, FEB 6
among others w/ Stefan Weinöhrl (Waves Vienna, AT)
20:00 Alicia Edelweiss, Dijaški Dom Tabor
22:30 My Ugly Clementine, Orto Bar – Hall
FRIDAY, FEB 7
11:00 Speed Networking: Meet the International Festivals, Komuna (Kino Šiška)
18:00 Austrian Heartbeats Reception,  Ljubljana Castle – Upper Lapidarium
18:45 Bernhard Eder, Rock Hall – Ljubljana Castle
23:00 Anger, Orto Bar – Club
00:30 Petrol Girls, Klub Gromka
---
Austrian Heartbeats acts
ANGER
ALICIA EDELWEISS
BERNHARD EDER
MY UGLY CLEMENTINE
PETROL GIRLS
Find full festival line-up & conference programme
---
ANGER
ANGER are Julian Angerer and Nora Pider, both originally from Brixen, South Tyrol. The dream pop duo moved to Vienna and brought a beautifully melancholic mood with them, accented with a soft Italian flair. Anger describe their story in just a few, but strong words: "Emo-Boy meets cool skater girl. They don't like each other, of course. Eventually they become friends, then a couple. And then a band."
---
ALICIA EDELWEISS
Alicia Edelweiss is an Austro-British musician based in Vienna. She started her musical career as a street musician, when she travelled all over Europe for two years, setting off at the age of 19. "When I'm enlightened, everything will be better," reveals the artist with her second album. Alicia's music is a peculiar incarnation of folk pop accompanied by the personal, open-hearted and humorous language of imagination. As a busker with a gift for circus performance, she combines music with dance and theatre. Supporting her on accordion, ukulele and piano is Lukas Lauermann, while on the violin there is Matthias Frey.
---
BERNHARD EDER
Bernhard Eder had his first musical success as the vocalist of the Band "Wa:rum" in the late nineties, kicked off his solo career in Berlin in 2006 and released his seventh album "Reset" in May 2019 – singer/songwriter Bernhard Eder has artistically come a long way. He played over 600 concerts all across Europe and made contributions to theatre plays and a movie. On "Reset" Bernhard Eder reinvents his musical style – the until now strong focus on the guitar shifts to an old home organ, a "pocket piano" and samples.
---
MY UGLY CLEMENTINE
This supergroup from Vienna is damn serious about one thing: having fun! My Ugly Clementine (pun intended!) is the brainchild of Sophie Lindinger, who already won awards and made waves with her band Leyya. For her new project, the songwriter and producer gathered people around her that she always wanted to work and to play with. The group now features Mira Lu Kovacs (5K HD), Kathrin Kolleritsch (Kerosin95) and Nastasja Ronck – all of them well known figures in their respective scenes.
---
PETROL GIRLS
Petrol Girls are a feminist post-hardcore punk band, originally formed in London, with members from Austria, Lithuania and the UK. Now based in Austria, and touring incessantly, the band are strong advocates of freedom of movement, anti capitalism and intersectional feminism. With a wide range of musical influences, and having had the pleasure to support bands such as Strike Anywhere, The Dead Kennedys, Propagandhi, RVIVR, War on Women and Refused, the band are constantly developing musically as well as politically.
---