Every year in April, jazzahead! turns the Northern German city into the most important meeting place for the international jazz scene. This year's festival and fair will happen from April 27th to 30th, with 36 bands ready to hit the stages in Bremen. From Austria, Heinrich von Kalnein's commissioned work (together with Jakob Helling), "ALPINE AIR" will be featured, as well as the quartet Purple is the Color and Gina Schwarz & Multiphonics 8 mark highlights on the showcase program. For details and info, read below!
---
THE FESTIVAL
jazzahead! is not a regular festival for which bands are booked, but an international industry get-together with an integrated showcase festival. Bands that play one of the 36 showcase concerts have previously applied and are selected by international expert juries.
The 12th edition of the festival will be celebrated over three days and with a program that celebrates music and culture, and brings the international jazz community together for invigorating exchange and experience.
In 2023, the Showcase Festival consists of:
---
Commissioned work
Kalnein & Helling's "ALPINE AIR" (AT/DE)
Check out our interview with Heinrich von Kalnein for his new project with Jakob Helling: ALPINE AIR!
Lineup:
Heinrich von Kalnein (AT) – Tenor- & Soprano Sax, Flutes
Jakob Helling (DE) – Trumpet, Flügelhorn
Silke Eberhard (DE) – Alto Sax, Clarinet
Alois Eberl (AT) – Trombone
Hanno Busch (DE) – Guitar Sebastian Scobel – Piano
Gina Schwarz (AT)- Bass
Reini Schmölzer (AT) – Drum
---
Showcases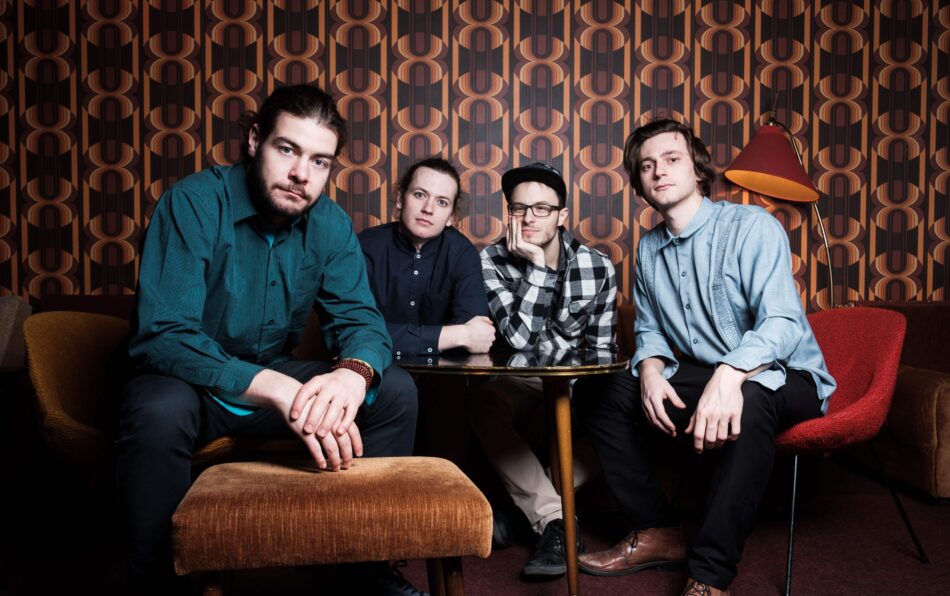 Jazz music of a tremendously elegant quality, the kind that does not linger in the classical realm, but rather unfolds many interesting interconnections to other styles. Purple is the Color sets sail to special musical shores, to shores on which the dignified sound of jazz can develop its full radiance free of conventional constraints. The aim of the quartet is to touch the audience with their music, release deep-rooted feelings and trigger emotions. Purple is the Color was selected as NASOM "New Austrian Sound of Music" act 2020-21.
An elegant and captivating kind of jazz. That is precisely what the Czech-Austrian quartet Purple is the Color served up on their debut album "Unmasked" (Freifeld Tonträger). Their latest album "EPIC" was released on the Viennese label Session Work Records in 2021.
Lineup:
Simon Raab | piano
Štěpán Flagar | sax
Martin Kocián | bass
Michał Wierzgoń | drums
---
Gina Schwarz & Multiphonics 8 (AT/DE)
In 2020 & 2021 the Austrian jazz bassist and composer Gina Schwarz had the privilege of being invited to the Multiphonics Festival Cologne as Composer in Residence. The starting point of her new compositional ideas was the music of the British folk singer, guitarist and composer Nick Drake.
Lineup:
Gina Schwarz – (AT) composition, arrangement, bass
Annette Maye – (DE) Bb-clarinet
Mona Matbou-Riahi (IR/AT) – Bb-clarinet
Steffen Schorn (DE) – contra-alto clarinet, C-melody sax
Thomas Savy – (FR/DE) bass clarinert
Lucas Leidinger – (DE) piano
Mahan Mirarab – (IR/AT) guitar
Dirk-Peter Kölsch – (DE) drums
Daniel Manrique-Smith – (PE/DE) flute
---
Stay tuned for showtimes and timetable updates!
Links