Radar Festival For New Music, March 7
Zurich's Radar Festival For New Music is happening for the third time on March, 7th. The festival is featuring around 30 up-and-coming acts and takes place in more than 10 locations around Langstrasse. Among the artists for the 2020 line-up are the Austrian acts Anger, Keke and Friedberg.
ANGER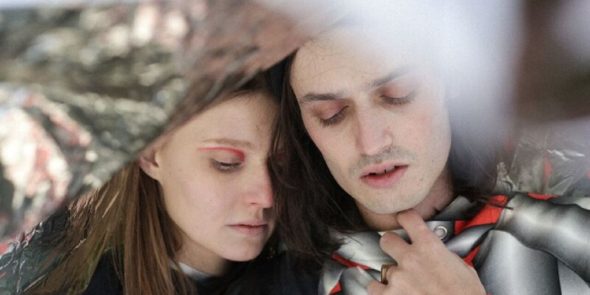 ANGER are Julian Angerer and Nora Pider, both originally from Brixen, South Tyrol. Their first EP – aptly entitled "Liebe&Wut" (Love&Anger) – was released in September 2018, followed by the singles "(Find) Someone", "Love" and "Baby/Sie Schreit". A couple of festival shows, including Maifeld Derby (GER), Frequency Festival (AT), Sonar Festival, the renowned Reeperbahn Festival (DE), and Waves Vienna (AT) were on the schedule for 2019. After Anger's single "Baby" wen on to become #1 on the FM4 Radio Charts, the band released its debut album "Heart / Break" in September 2019 on Phat Penguin Records and went on to win the XA Export Award 2020.
---
FRIEDBERG
Singer Anna F. launched a new indie outfit, the London based quartet FRIEDBERG. Their desert-rock influenced debut single "BOOM" brought them the attention of tastemakers at BBC 6 Music & XFM and extensive press coverage, with The Line of Best Fit describing the track as "an impressive feat". No less ambitious than its predecessor, their latest single "Go Wild" shows its alt-indie lineage. The track came to band-leader Anna during a night out in London. She says, "I was out in the capital and was just watching the night descend into chaos, as everyone got drunker and drunker around me. At that moment, the line for the chorus: 'you gotta go wild' popped into my head. I ended up rushing home, and writing the song that night". It's a slice of dreamlike, sunshine rock that is sure to be gracing the speakers of barbeques and beach parties this summer.
---
KEKE
KEKE aka KIARA HOLLATKO is in her early twenties, her actual musical roots lie deep in jazz studies, now she does rap. KeKe openly talks about struggling with depression and anxiety in her tracks. She claims to be influenced by the likes of Travis Scott, Princess Nokia, IAMDDB as well as FKA Twigs, Kelela and James Blake.
---
m4music, March 19–21, 2020
On Friday, March 6, m4music festival in Zurich with more than 6,000 expected visitors was canceled. Read more on the festival website.
m4music is a Swiss pop music festival run by Migros Culture Percentage and a gathering of the national pop music scene as well as international professionals. Taking place in Zurich and Lausanne, the festival presents local and international new talents while music 'shakers and movers' meet at the m4music conference to share knowledge and opinions, For its 2020 edition, the festival invited HVOB and 5K HD to Zurich.
HVOB
HVOB was founded in 2012 and quickly developed into an internationally successful act. Initially only known to a small circle of music connoisseurs, HVOB's music career soon took off with breathtaking speed. Anna Müller and Paul Wallner create songs that consist of rather restrained and minimalistic electronic tunes accompanied by gentle and alluring vocals. Stylistically they are settled somewhere between house, electronica and pop.
---
5K HD
5K HD consists of the jazz band Kompost 3 (Martin Eberle, Benny Omerzell, Manu Mayr, Andreas Lettner) and singer Mira Lu Kovacs of Schmieds Puls. Together they are exploring the zone between catchy popsongs, visionary jazz and sound experiment. The resulting sound is poetic and melodramatic at the same time, while not lacking fine nuances. In September 2019 their second album "High Performer" (fiveK Records) was released and the band went on to become one of the Music Moves Europe Talent Award winners in January 2020.