Austrian Heartbeats at Westway LAB Festival, 2018 Guimarães/ Portugal: At the 5th edition of the Portuguese Westway Lab Festival, the Austrian music scene is in focus: AVEC, CARI CARI, MOLLY, MOTSA, and LEYYA have been invited to represent Austria at the festival, that describes itself as a living and organic laboratory, of experimentation and stimulus to creativity.
Westway Lab 2018, Guimarães
Westway Lab is Portugal's first showcase festival, featuring a PRO conference and artistic residencies yielding unique performances. The festival's goal is to bring together acclaimed and emerging, international and national, innovative and purist artists. Rui Torrinha, responsible for Artistic Programming, describes the spirit of the festival as: "…daring, collective and disruptive, but also inclusive, intimate and futuristic. Each edition is unique and powered by a very strong artistic vision where everybody has room to contribute to its DNA."
In addition to their live gig at the festival, Cari Cari have been invited to participate in the artist residencies starting a week before the festival. Westway Lab takes place from April 11th – 14th in Guimarães.
Austrian Heartbeats: Focus Country Portugal
Austrian Music Export continues its series of networking and showcase events with Austrian Heartbeats. This year´s focus country is Portugal. Westway LAB Festival will feature a networking and showcase event with Austrian bands, matchmaking sessions, and a relaxed Meet & Greet with Austrian and international music industry representatives, media, and artists. Extended Portuguese delegations, dedicated panels and country receptions are also a major part of Waves Vienna 2018.
Portugal has many festivals to offer Austrian artists and Austria has many small venues, great touring circuits for Portuguese artists wanting to hit the road, so this can be a great year of exchange between our two countries.
(Rui Torrinha, Artistic Programming)
From Austria, five up-and-coming artists will perform in Guimarães: AVEC, Leyya, Molly, MOTSA and Cari Cari. Members of the Austrian delegation are: Rhythm & Clues, earcandy entertainment, ink music, Pro Event Team, Waves, Radio FM4, Seayou Records, Govinda Artist Services, and ptrclr.
The Austrian line-up really matches the festival programming because it embodies the diversity and creativity we look to foster in Westway LAB.
(Rui Torrinha, Artistic Programming)
Austrian Focus at Westway LAB Festival & Conference, 2018
Friday, April 13th 
Saturday, April 14th
* Westway LAB runs a shuttle bus from CIAJG to Paço dos Duques, and from Paço dos Duques to CCVF – Centro Cultural Vila Flor.
Venues:  CIAJG,  Paço dos Duques, CCVF – Centro Cultural Vila Flor
More information: WESTWAY LAB
, ,
---
ARTIST INFOS: AVEC, CARI CARI, MOLLY, MOTSA, LEYYA
AVEC
The most impressive songs have been written at home, they tell a story and often reflect life experiences. AVEC demonstrates that you don't need to be able to read music, in order to write a good song. Writing music is how she deals with difficult personal experiences and feelings – the deep and meaningful connotations in her lyrics oppose the gentle plucking of her guitar strings. In her songs she can distance herself from the negative experiences in her life. But at the same time sharing her story gives her the creative power to portray human life and feelings through music. She does this in a very subtle yet powerful way.
CARI CARI
Not many bands manage to hit the international stage from the very beginning. But CARI CARI –  aptly named the "lovechild of The XX and The Kills" – have done it their way: first taking on the world and then Austria. Their single "White Line Fever" was licensed for the series "Shameless", they have done a no-budget tour of Australia (a documentary is in the works) and their songs have been praised in blogs and online magazines. The band won the first ever XA Export Award at Waves Vienna Festival in fall 2017 and played two fantasic shows at this year's edition of ESNS – Eurosonic Noorderslag. In addition to their live gig at Westway Lab, Cari Cari have been invited to participate in the artist residencies starting a week before the festival.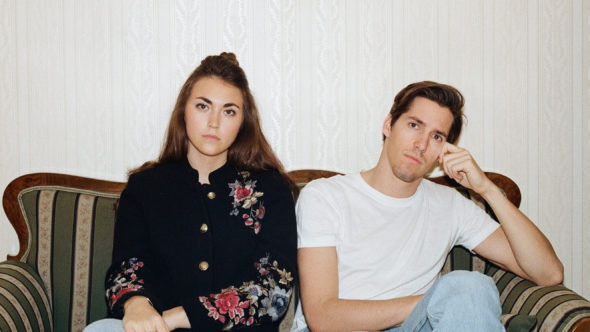 LEYYA
Vienna-based experimental/electronic pop formation LEYYA appeared on the international scene with the release of Superego in Spring 2015, along with airplay all over Europe and placements on TV and commercials. Their unique mix of of melancholy and electronic beats won them the prestigious FM4 Award at the Amadeus Austrian Music Awards. After playing renowned festivals like Reeperbahn Festival, Eurosonic, Iceland Airwaves and The Great Escape, they released their sophomore album "Sauna" on January 26, 2018 on +1 Records.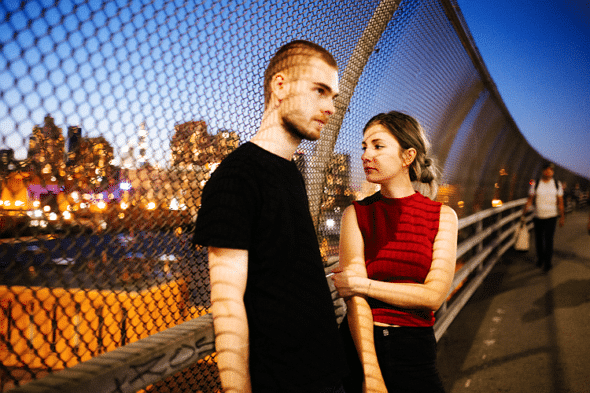 MOLLY
This band still qualifies as an insiders-tip, but probably not for long: Molly have all that it takes for greatness. The duo's music offers a wonderfully timeless dreampop-sound with that certain addictive something, creating those moments that you can just fall into. It is clear from their last two EPs "Sun Sun Sun" und "As Years Go By" that they have dedicated themselves to the post-rock shoegaze genre which they have now stamped with their own individual style. They bring something new to the story, a very independent flavour that develops a rather idiosyncratic vibe.
Lars Andersson and Phillip Dornauer have already managed to make a name for themselves inside of Austria and are now touring intensely abroad to leave their mark on the international stage. Their songs invite the listener to simply let go and let themselves be enveloped by the music. Molly offer an extraordinary listening experience, one that will most definitely not go unnoticed.
MOTSA
An idiosyncratic electronic sound tinkerer who also likes to push stylistic boundaries in his music. MOTSA (alias Valerio Dittrich) – grown up in Scotland and now living in Vienna – loves to dance along the borders of musical genres and to weave danceable beats together with catchy melodies, electronic experiments, and a certain amount of pop into something refreshingly new. The sound that MOTSA makes is one that has attracted international attention and found its fans. Which isn't too surprising since his tracks radiate a special magical note in which you can easily lose yourself. His latest release "Petricolour"  (2016) on Fatboy Slim's Southern Fried Records is perfect proof.
Austrian Heartbeats at Westway LAB Festival 2018 is supported by Embaixada da Áustria