It was a summer full of music. Jabs in arms, outdoor gatherings, and a desperate thirst for music. This winning combination dragged many a person out of their hibernation (or quarantines) and out to shows, festivals and events. But alas, the official summoner of autumn has arrived: September. Vacations are ending, school has started, and dropping temperatures are frighteningly close. Luckily, the vitamin-C (vitamin-concerts) and album releases continue to flow, keeping spirits up and hopes high as we move towards the winter peering at us from around the corner.
---
smashING THE BOX
As the point of departure being the title of a Beatles song – "A DAY IN THE LIFE" – just what is JazzWerkstatt Vienna's festival all about this year? The ever-evolving musicians' collective, founded in 2004, never stops their creative and innovative journey, and we are more than happy to go along for the ride. This edition's program is unusual (even for them), in its genre-border-breaking lineup. According the JazzWerkstatters themselves, the festival boasts "original music without stylistic limitations". Curated by artists, the musicians are invited and challenged to step out and 'smash the box'. "The unifying element is playing music as a poetic routine; faith in music; the work as a dream." A DAY IN THE LIFE – "…the song about incidental daily life serves as model and motto. We all spend our days differently, everybody ends on a different chord." Curators of the festival are Rojin Sharafi, Beate Wiesinger, Clemens Salesny, Clemens Wenger, Peter Rom und Manu Mayr.
The program is packed with goodies, but to scoop out just a portion: the return of Fuzz Noir marked the opening of the festival at the gem of a venue, USUS am Wasser. On the same evening was Gazelle & the Bear, decorated by an epic sunset and Elis Noa to seal the night. On the evenings thereafter, Innode, Mahan Mirarbar "Persian Side of Jazz", Echoboomer, Ming Wang on Zither, as well as Thereminist Pamelia Stickney in a duo with guitarist Peter Rom, are acts well worth checking out. Wiesinger/König/Rucker had their premiere at Jazzfest Saalfelden in an impro session last year and will surely show off what they've built since then. The festival runs over five days (Sep 12th – 18th) in four locations, and not only offers a dynamic musical program, but stretches the conventional seams of what a festival can be, with add-ons such as podcasts, Twitter live tickers, unorthodox interviews, and a photo series of "snapshots from private dates of festival artists". Just another day in the life.
WIENWOCHE (Sep 10-19, 2021) is a Viennese festival that "experiments with merging creative practices and activism in different scales and formats and from different sides of art and social movements." Going into its 9th year, the festival approaches cultural work with social and political confrontation, thereby bringing the invisible or unrepresented into the realm of visible and represented. Conscious, boundary-pushing, sensitive and radical, the multidisciplinary festival has a great deal to offer, and a lot on their plate. One of the dishes on the menu is music and sound. For example, the Mutual Aid Orchestra – Ausländer solar-punk music performance, "bringing together composition interaction between humans and animals, communicating by reacting to each other's sounds and performing a concert for humans, animals, trees, plants, and all the living organisms residing in Schönbrunn Zoo. Considering sound and music as an interactive method of communication we observe relationships based on the idea of universal language, as well as putting all taboos and derogatory associations on the table around the term "Ausländer" with the aim of re-appropriating and catapulting it into a new encapsulation of overtones and signifiers." Also notable is the performance piece about Black Utopia by Elisabeth Tawanda Taruvinga Mtasa und Tmnit Ghide, entitled, "CLUB DEMA", in which they address, question and connect the contextualization of various topics, such as mental health, love as a construct in a non-capitalist context and work. By doing so, the hope is to encourage the rethinking of concepts and questioning structures, coping mechanisms and strategies, with the potential for change and re-learning. Performances and self-produced music give an insight into their idea of a Black Utopia.
---
embracING THE BOX
Have you ever seen a concert in a sports cage? If not, now is your chance. Together with the cultural association ARGE Henriette, the KÄFIGKONZERTE series will take place from the 23rd of Sep. to the 7th of Oct. on three evenings, transforming public urban spaces into creative venues for the community to experience dynamically, together. The only borders which will exist at these events are the physical cages themselves.
Otherwise, not only are the events free of charge and open to everyone, but the lineup is equally free. Ranging from KeKe to Esrap, Dorian Concept, Gazelle & the Bear and the Wiener Symphoniker, the program is as, ironically, out-of-the-box as the concept itself. Beyond music, the Käfigkonzerte have paired up with too many partners to name, thereby expanding the program to workshops, exhibitions, food stands and children's events.
---
showing up
REEPERBAHN FESTIVAL is back, and just around the corner (Sep. 22nd – 25th)! This year, a selection of Austria's most promising young artists will perform at the 16th edition of Germany's largest club and showcase festival. Atzur, Buntspecht, Christoh, Elis Noa, Fleks, Florence Arman, Gaddafi Gals, Lamila, Mavi Phoenix, OSKA, PIPPA, Ro Bergman, ROMC, Sharktank, Siamese Elephants and Yukno will all be there… Will you?
FOCUS WALES, from the 7th to 9th of October, will showcase the best new national talents alongside established names and a selection of exciting international acts, with its whopping program of 300+ live performances. FOCUS Wales is a non-profit organization, established to provide the annual music showcase event for the Welsh Music Industry. 2021 will mark the festival's 10th edition, and brings in over 15,000 people, using 20 stages, and hosting a full schedule of Interactive Industry Sessions, Arts events, and Film screenings. This year Austrian acts Alicia Edelweiss and DRAMAS will be there among hundreds of other international pop, rock and electronic acts.
---
SPRING INTO FALL
The WARSAW AUTUMN FESTIVAL celebrates its 64th edition between September 16th – 26th. As always, the program is stellar and extensive. Among the lineup are a number of Austrian composers and performers, including Matthias Kranebitter, Alexandra Karastoyanowa Hermentin, Daniel Oliver Moser, Gerald Resch and Klangforum Vienna. The festival takes place at a number of venues in the city, one of which is the Austrian Cultural Forum Warsaw.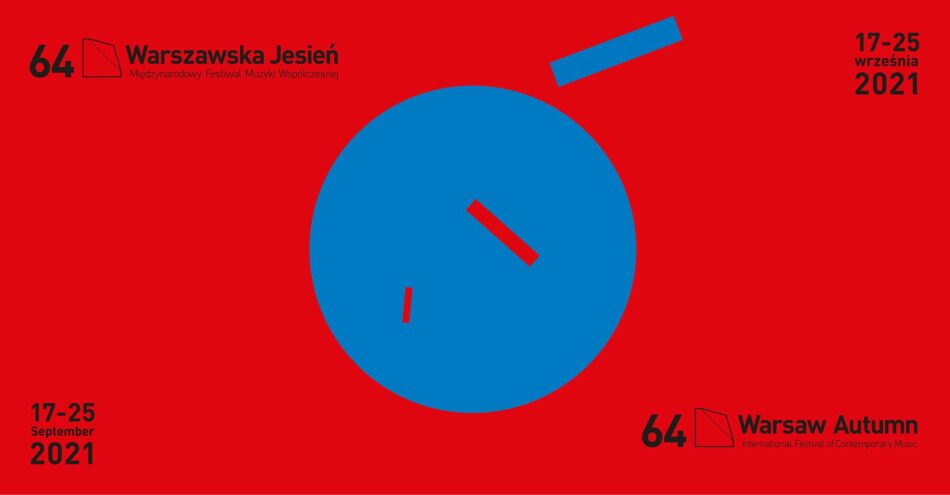 ULTIMA – Oslo contemporary music festival – is the main contemporary music festival in the Nordic region. With anticipation and excitement, it will again take place this year between September 15th and 25th and will be staged at venues all around Oslo. Klangforum Vienna and Eva Reiter are among the composers and performers this year. Klangforum premieres four new works: three by leading Norwegian composers and one by South African composer Andile Khumalo, the latter of which was inspired by the Covid death of a pianist friend, resulting in a ten-minute piece, "pitting the piano against an orchestra, with emphasis on the marimba and wooden percussion". Eva Reiter's new piece, Eupepsia Dyspepsia (2021), creates"hybrids between baroque and contemporary music, European and New-World-compositions, and text-sound-collages – not as solutions or remedies, but as hard-to-digest sound-objects ruminating on the long lasting effects of cultural violence."
---
RELEASE
The cellist and composer, SOPHIE ABRAHAM, interprets and improvises along, while cutting through, creative boundaries. Her work mingles between classical music, contemporary compositions and experimental soundscapes, and she is releasing her latest solo album, "Brothers" at the end of September. As she explains, "Brothers is a very personal program: My two brothers died in an avalanche in 1993. The music that comes out of it is sometimes heavy, but also pays homage to life in its beauty all the more." All pieces on the album are composed, recorded, performed and produced by Sophie Abraham. We tip our hats to her courage in producing such a work, and look forward to the music, videos and concerts accompanying it.
Vincent Pongrácz is nothing less than a national treasure and a seemingly interminable well of boundless creativity and (let's just call it what it is,) sheer insanity. Among his numerous self-initiated ventures is his solo project, in which he embodies an eccentric and fictional character, SYNESTHETIC IVO. Encased in this  figure are dadaistic raps, spat out in invented language, excellent music and musicianship, and bizarre, outlandish humor. Experimental contemporary jazzy hip hop is roughly his genre, and that is what you will hear when you hit play on his new album, "Live at KallmanBoom" recorded at a concert in Copenhagen during the first lockdown. Leading up to that, are two singles, Stopp Sakka (released Aug 29th) and Kuulma Kat, coming out on Sep 17th. You can hear these songs and others from the album at the Release Concert on Sep 29th at Rhiz. From axes held on necks, to radical tea ceremonies, the videos attached to the singles are (as usual) blissfully weird, dynamic and unlike anything else out there. Keep it up Ivo.
---
Arianna Fleur