Hello, autumn. Hello, releases. Hello, concerts. Hello, corona? Is this potentially (hopefully) the farewell tour? Oh well, there is still lots of hot 'n' fresh music flowing all around us, and we can still catch it in live concerts, on albums and singles, as well as on our computer screens. Here are a few highlights to keep us moving under the falling leaves and rising cases.
---
down below
TIN MAN FALLS is an American, Vienna-based electronic music artist. With the support of Felipe Scolfaro Crema (producer) and Edo Mjusik (live production/visuals), he will release his debut album in 2022. In the meantime, as the machine begins to grind its gears, he's releasing a number of singles. The first is a remix of an old track with a new video – "Beats on the Bottom." This marks the first release from their upcoming album. Stay tuned for the next one, dropping this month.
"KARIZ" marks the third solo album of ROJIN SHARAFI, and will be released on November 5th on Ventil Records! Sharafi has become a household name when it comes to electro-acoustic music in the Austrian and international experimental and noise scenes. And rightfully so! Her unique sound and approach to music is all her own. As a sound artist and composer of acoustic, electro-acoustic, and electronic music, her work crosses borders of various genres and grabs from diverse musical buckets, such as noise, folk, ambient, metal, and contemporary music. In this upcoming album, she improvised with a microtonal irregular max sequencer, together with various synthesizers, while entering zones of subterranean corridors, which feels like a peek into the unconscious. She's provided us with a little teaser – an excerpt from the track, "It Made You Blind" – while we sit excitedly awaiting the rest to come.
---
FESTIVE
In addition, in a couple weeks, the busy bee, ROJIN SHARAFI will be part of a brand new festival, TIMCHEH ELECTRONIC MUSIC FESTIVAL (TEMF) in Cologne, Germany. "The term 'Timcheh' (spoken, Tim-che [tɪm-t͡ʃə]) means a 'small Caravansary'. As a part of a Bazaar – the liveliest and socially most diverse hub in cities of Iran – it offers a space to pause, meet and interact. Timcheh e.V. wants to recreate such a space, in that we meet as travelers, migrants, and locals. It invites us to listen, observe, and reflect on our diverse, yet familiar cultural motifs. We aim for a cross-border and cross-cultural community that facilitates the dialogue between international creative individuals and supports underrepresented perspectives," (festival website). TEMF is celebrating the opening of its first edition on the 12th and 13th of November, 2021, and will bring together Iranian and International music producers and DJs living across Europe for two days of audio-visual performances, live concerts, and DJ sets. Anticipation is rising and goose bumps are forming.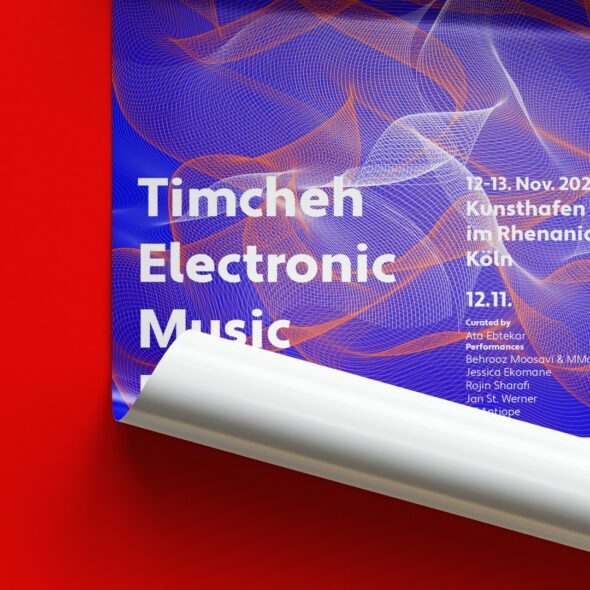 FESTIVAL UNLIMITED is something for players and aficionados of the international experimental music scene to look forward to every year. This year, it blesses the grounds of the Upper Austrian city, Wels, once again, from the 5th – the 7th of November. Among the impeccable lineup are a few notables not-to-be-missed: TUMIDO ORCHESTRA (Susanna Gartmayer, Irene Kepl, Noid, Manu Mayr, Alexander Kranabetter, Thomas Berghammer, Lukas König, Mario Stadler, Bernhard Breuer, Gigi Gratt), G A B B R O 4 (Hanne de Backer, Agnes Hvizdalek, Henrik Munkeby Nørstebø, Raphael Malfliet), IRREVERSIBLE ENTANGLEMENTS (Camae Ayewa, Keir Neuringer, Aquiles Navarro , Luke Stewart, Tcheser Holmes), ELISABETH HARNIK & FAY VICTOR, and METTE RASMUSSEN & CHRISTOF KURZMANN. In case you can't make it in person, switch on your screen for a live broadcast of the festival.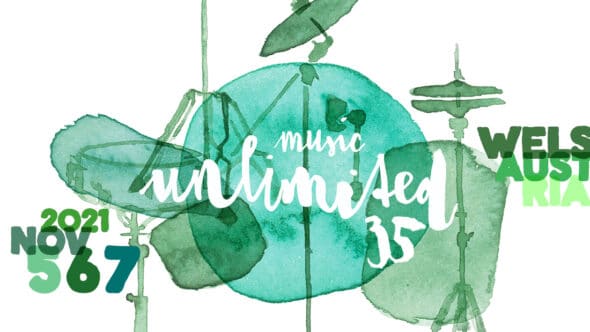 WIEN MODERN 2021 is underway! With the opening concert on October 30th, the closing one to take place on November 30th, and daily/nightly concerts sandwiched in between, there is a whole lot of New Music to absorb and soar away with this month. With such a packed program, there are too many highlights to name, so check out the program and pick your picks!
---
I SHALL BE RELEASED
SCHTUM are the musicians MANU MAYR and ROBERT POCKFUSS and together they have released their new album, "Sequencing Detachments" on Ventil Records. Sitting across one another, face to face, instrument to instrument, their respective bass and guitar blast frequencies across the room that are anything but quiet. Since their formation in 2017, Schtum has toured industrial and electronic music festivals around the world, from Rio to Berlin to Russia to Krems. "On the new album, the duo transforms elements of electronic dance music into detailed, oversized sound close-ups. Through repetitive structures, layers of sound eventually detach themselves, thus developing a life of their own, leaving behind an abstract impression of emotional depth," (Ventil Records). "Sequencing Detachments" is shrill, dark, crackling, drone-y and nevertheless eerily harmonic.
PETER ROM is a household name in the Austrian jazz scene, and beyond. His range is wide and skills are high, but what he has not yet ventured into is the realm of the solo – till now, that is. With the recent release of his album "Wanting Machine" (JazzWerkstatt Records)  the Viennese guitarist, composer and co-founder of JAZZWERKSTATT WIEN has made his long-held dream come to life, and has taken the liberty to to compose exactly how he wants – with no limits, no boundaries and no democratic band negotiations to hold him back. Some of the stellar guests who he invited to be part of the milestone career event are MANU MAYR, DORIAN CONCEPT, MATTHIAS LOIBNER, PAMELIA STICKNEY, LUKAS KÖNIG, CHROSTOF DIENZ, MARTIN EBERLE, ANDREAS LETTNER, VINCENT PONGRACZ, KLEMENS LENDL, ANDREAS SCHÄRER, JULIAN SARTORIUS, CLEMENS WENGER, SIXTUS PREISS and MARKUS WALLNER. "The result is an album that, due to its great stylistic breadth, eludes any musical category in a fascinating way," (mica interview).
---
on the road again
SON OF THE VELVET RAT has just started its US West-coast tour! Starting in California, heading north to Oregon and then back down to Cali, they will be hitting iconic spots like Los Angeles, Portland and the Joshua Tree. On their latest album, they have gotten rave reviews, such as "Solitary Company is an aural chiaroscuro, bathed in shadow and light. Lyrical silhouettes give way to vivid vignettes haunted by magnetic melodies."—COACHELLA VALLEY WEEKLY, ELENI P. Austin, USA. Following the US tour, an Austrian tour is planned for spring 2022. Catch em where you can!
BILDERBUCH is gettin' bi-zay – working on their 7th (yes, SEVENTH) album, while preparing for their first ever US and Canada tour – that is. Crossing the country, east to west, with the artist Roosevelt they'll be hitting major cities such as Boston, New York, Chicago, Montreal, Toronto, Seattle, San Francisco, Los Angeles and Austin. Sheesh! If you're gonna do it, do it right, right?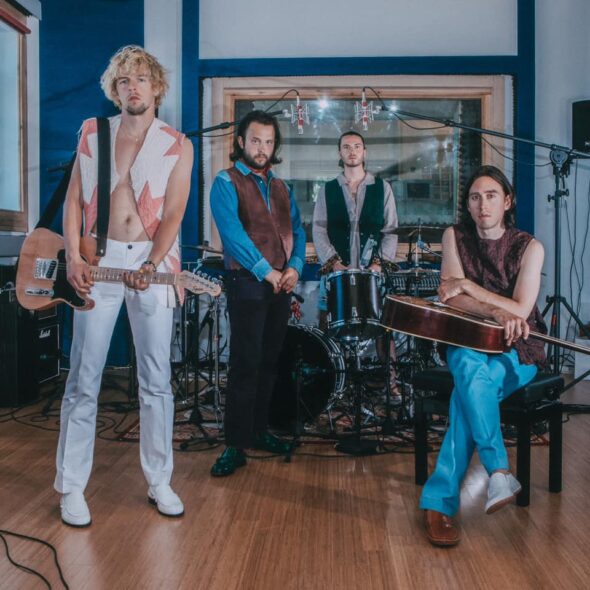 ---
Arianna Fleur