In our new monthly column "Austrian Music Highlights" we are offering the latest news at a glance. Find out about exciting new releases, the most interesting live tours & festivals, about award winners and nominees and business news. Listen to selections from this list on our Spotify Playlist.
---
BRANDNEW MUSIC VIDEOS – UPCOMING RELEASES
With three new videos, jazz formation PURPLE IS THE COLOR ("London"), post-grunge duo PETRA UND DER WOLF ("The Greatest") and pop formation HEARTS HEARTS ("Sun") are preparing us for their upcoming releases. Hearts Hearts is also one of the first acts to be announced for newly founded label, Parramatta, previously only active as an agency. Additionally, AT PAVILLON look back over the last year with a fresh new video for their single, "OPOV". 
ELPHILHARMONIE invites VIENNA ALLSTARS
The renowned institution of the Elbphilharmonie Hamburg concert hall is putting a focus on Viennese music as part of its aptly titled festival, "Ganz Wien" (28.2-1.3.). So-called "Wiener Schmäh" – Vienna's characteristically black sense of humour – is known all over the world, yet few can actually agree on what constitutes it. The Elbphilharmonie celebrates "Wiener Schmäh", the "Wienerlied" ('Viennese song') and other typical Viennese traditions with the Ganz Wien festival featuring no less than 12 acts plus an additional Vienna All-Stars concert. Acts such as NINO AUS WIEN, MOLDEN, RESETARITS, ALICIA EDELWEISS, DIE STROTTERN and SIGRID HORN will be offering up their version of Viennese music, covering a whole range of emotional states and styles, from witty and self-deprecating cabaret to eccentric and quirky folk songs. This is most definitely not the one to be missed if you're into discovering the leading artists of Vienna's idiosyncratic song writing scene.
AUSTRIAN CONTEMPORARY MUSIC IN HARVARD AND BASEL
SCHALLFELD ENSEMBLE, an international ensemble for contemporary music, is considered one of the most promising ensembles of the new generation. Founded in 2013 by alumni of Klangforum Wien, the ensemble is based in Graz. In February they are travelling to the US where they will be in residence at Harvard University from February 17-22nd, working on new works for quartet by composition PhDs there. The programme will then be presented on the 22nd February in the Paine Hall at Harvard's campus.
Before performing "Reise nach Comala" ("Journey to Comala") in the Berio Hall at the Wiener Konzerthaus, Austrian contemporary ENSEMBLE PHACE is taking their piece on stage at the Gare du Nord in Basel. This "theater of voices" is based on the only novel completed by Mexican author Juan Rulfo – Pedro Páramo (1955) –  acknowledged today as a classic of modern Latin-American literature, with Rulfo increasingly regarded as a singular and bold pioneer of Magic Realism. Full of symbolism and allegory, Rulfo explores the revolutionary era in Mexico, and its social and individual preconditions.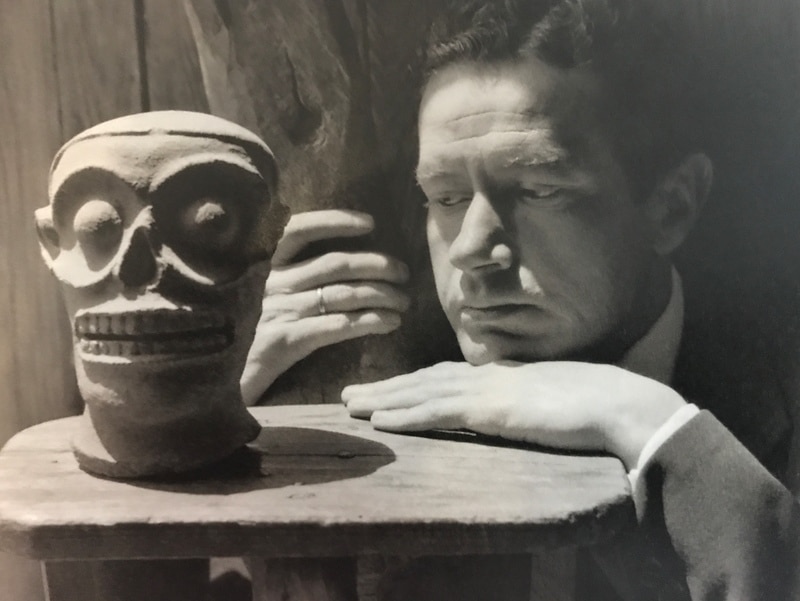 FURTHER TOURING DATES & SPEcial Mentions
After releasing their debut album "Über Nacht" last month, OEHL are heading out on tour through Germany and Austria to present the new record. Find their touring dates here.
In their mere 27-years of existence, seven-headed formation MNOZIL BRASS has played seriously with the serious things in life. In their new show, "Pandaemonium", the rules of the game are being completely changed – from now on, they are shedding light on those serious things in life with appropriate frivolity. Over 25 shows starting in March to June 2020, the free-spirits will offer up a frisky new take on their beloved and decades-long performance.
The Austrian Wolfram Eckert alias WOLFRAM is one of the trendiest DJs in the world. Reason enough for German weekly newspaper DIE ZEIT to dedicate the Carinthian It-Boy a 18-pages feature. On his 2019 record "Amadeus" he was collaborating with internationally celebrated acts like Moby, Peaches, Yung Hurn, Egyptian Lover but also actress Pamela Anderson and Eurodance-star Haddaway were asked for contributions.
KLANGSPUREN SCHWAZ – CALL FOR APPLICATION
Finally we also want to point out the call for applications of Klangspuren Schwaz. The call for applications is aimed at young musicians from all over the world close to finishing their studies and interested in taking on the special challenges of twentieth- and twenty-first- century music. In accordance with the main theme of the festival 2020, 'Transitions', masterful Romanian-German composer Adriana Hölszky will rehearse a selection of remarkable contemporary compositions in collaboration with the tutors of Ensemble Modern and the conductor Johannes Kalitzke. These works will be performed during the festival itself. All applicants must apply through the Klangspuren International Ensemble Modern Academy online system by 13th April. Find the application form here.