T.S. Eliot thought that April was the cruelest month, but we think that a cold May might be even worse. We suggest escapism: how about a weekend jaunt to Barcelona…or Münster? Or alternately, stick closer to home and check out some new new recordings: behold, your Austrian Music Highlights for the merry month of May.
Prima!
Thoughts of Spanish beaches and warm nights on La Rambla: it's time once again for the Primavera Sound Festival. Now in its 23rd year, the festival features some of the biggest names in the music business and has since spread to Madrid, Porto, and the Americas. The Barcelona edition will be happening this year from May 29th – June 4th.
Austria will be represented this year by FARCE and ATZUR at Primavera Pro, a parallel showcase festival packed with conferences during the day and concerts at night. FARCE's performance comes in the midst of a busy spring and summer, having just returned from The Great Escape in the UK and heading to the Sziget Festival later in the summer, while ATZUR will be promoting their upcoming album Strange Rituals, due in September.
ATZUR at Primavera Pro:
June 1st, 4:10-4:40pm (Day Pro stage, CCCB)
June 2nd, 7:45 – 8:30pm (Night Pro stage, Parc del Fòrum)
FARCE at Primavera Pro:
June 1st, 5:00-5:30pm (Day Pro stage, CCCB)
June 2nd, 9:00- 9:45pm (Night Pro stage, Parc del Fòrum)
Eye-opening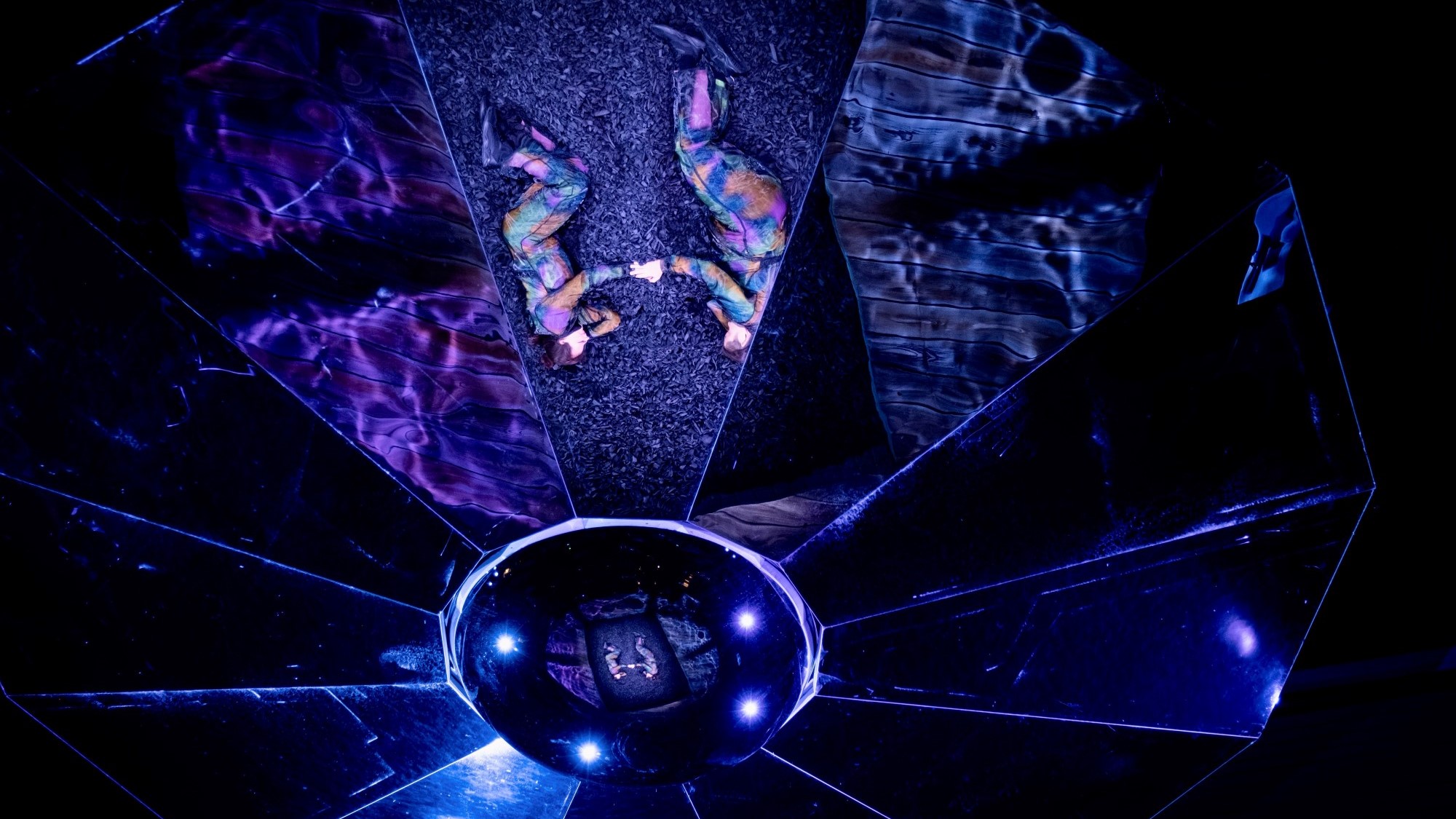 If melancholy and Neue Musik is more your thing than Iberian sun & pop bands, allow us to recommend a weekend trip to Münster. There, you can take in an innovative, multimedia performance of a new opera by composer Manuel Zwerger, librettist Carolyn Amann, and director Carmen C. Kruse, co-produced by the Vienna production company Civic Opera Creations. The opera draws inspiration from Ibsen's Little Eyolf, dealing with grief and loss, and was produced in collaboration with Münster musicians and residents. After a sold-out premiere, Great Open Eyes will be performed throughout the month of June; times and tickets available on the Theater Münster homepage.
Cycling up
A little closer to home (at least at the beginning), Grammy-nominated Tyrolean artist Manu Delago and his band will once again be pedaling into early summer of 2023. After the success of his first ReCycling Tour in 2021, the internationally acclaimed percussionist and handpan pioneer will take the project "From the Alps to the North Sea": beginning in Innsbruck on June 1st, the band will cycle via Munich, Frankfurt and Cologne to the bike-friendly city of Amsterdam, with about 20 stops on the way – about 1500 kilometers in all. For all the dates, see the ReCycling Tour 2023 homepage – and watch this space for a feature article coming in June!
New Releases
Staying in? Or heading to the lake for a long weekend? Not to worry, we've got your soundtrack…
Keyed in: col legno isn't just known for its idiosyncratic cover art – for more than 30 years, the Vienna label has been a purveyor of modern Austrian music: focusing on, but not limited to, contemporary classical music. On the occasion of composer and lecturer Gerd Kühr's retirement from the Arts University in Graz, col legno pays him homage with their newest release, Ins Offene: Für Gerd Kühr. The album is anchored by the first recording of Kühr's "Prelude – Eight Interludes – Postlude", a collection of pieces that are brief – each one clocks in at well under a minute – but dense with meaning. Ins Offene also features dedications from composers such as Elisabeth Harnik, Klaus Lang, and Beat Furrer.
Living for the city: Lukas König (aka Koenig) is no stranger to NYC, and his new single "Last Dance", featuring Brooklyn rapper and producer Nappy Nina, is proof: the track is a stripped-down ode to inner-city living, the vocals hung on a minimalist, filtered hip-hop beat punctuated by modular synth rumbles and squeals, with a video to match. The track is off Koenig's two-week-old album 1 Above Minus Underground (PTP/Ventil Records), a snack for fans of hip-hop, avant-garde and electronic music.
Atmospheric: Franz Hautzinger is a musical traveler in his own right. Since the early 1990s, the free-spirited trumpeter has been a fixture on the European experimental jazz scene, collaborating with late-twentieth-century jazz icons and more unexpected allies, like producer Patrick Pulsinger and Elektro Guzzi. His new record Gomberg III-V – Airplay presents a luminous selection of solo works composed between 2006 and 2018 – music for theater, film, exhibitions, and performance art. But this isn't background music: as always, Hautzinger's work is both friendly and compelling, drawing the listener in and reliably carrying you somewhere you didn't expect to end up.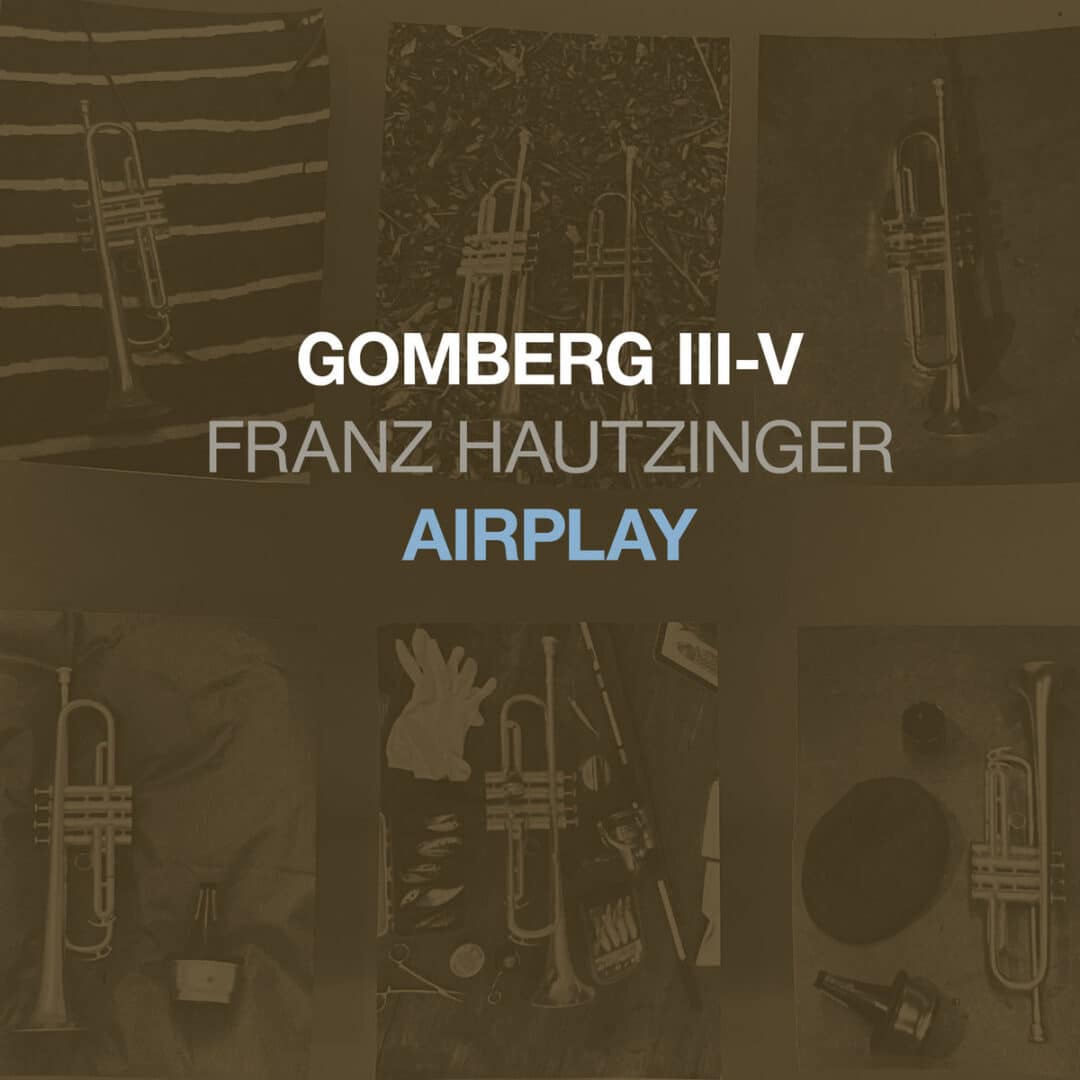 Whatever you're up to: keep listening and we'll see you in June!
Philip Yaeger