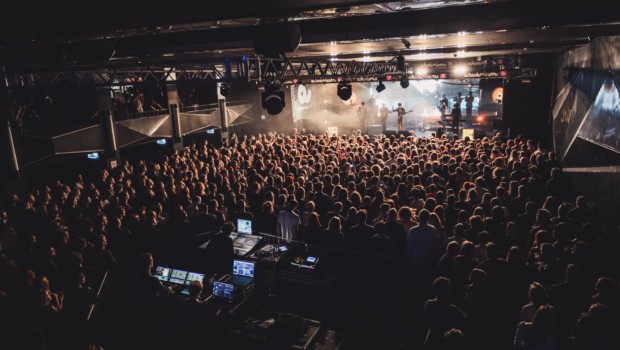 BUSH – Budapest Showcase Hub is a music showcase event and conference focusing on the Eastern European region. The goal of the creators is to offer a regional Eastern European music experience that will lead to better opportunities for regional artists and professionals. In their words it is all about: Gathering, learning, playing. Showcasing artists are selected by music professionals from the region. Bush – Budapest Showcase Hub is taking place from November 13-15, 2019.
According to our 2019 focus countries, Sweden and Hungary, Bush – Budapest Showcase Hub (HU) as well as Viva Sounds (SE) have formed special partnerships with Austria. An Austrian delegation and three upcoming acts will visit Budapest in November 2019. Bush will also feature a "Spotlight on Austria" with dedicated networking opportunities, an Austrian reception and panels during the conference part.
Austrian artists at Bush 2019
As every year, the selection of showcasing artists was made with the help of the most important music industry professionals of the region. The first round of artist announcements includes Perfect Son (PL), Anna Kaneelina (EE) and junior a (LT). At The Grand Opening on 13 November, the Hungarian band Trillion and the Austrian band Mother's Cake will perform at the legendary A38 Ship. Two more Austrian artists will be announced in the next weeks.
Mother´s Cake
Helping rock with progressive elements find new fields of expression might be one the the musical goals of the Tyrolean band Mother's Cake. The band likes it loud, powerful, edgy and psychedelic with multifaceted and thoughtfully arranged songs. Since their debut "Creations Finest" (2012) they have released four more albums, including two live albums. Mother´s Cake are touring relentlessly and have performed with artists like Wolfmother, Limp Bizkit, Pentagram, Anathema and Alice in Chains.
Budapest Showcase Hub
Budapest Showcase Hub 2019 is sponsored and co-organised by the Hangfoglaló Program and HOTS – Hungarian Oncoming Tunes music export agency. The festival will feature 35 performers from the Eastern Bloc and Austria. The fourth edition of BuSH will take place at downtown venues like LÄRM, Fogasház/ Instant, A38, Beat on the Brat, Robot, Toldi, ELLÁTÓház and more.