To become a second Tchaikovsky, to hear people whistling his melodies in the street, that's what ARNOLD SCHÖNBERG dreamt of once upon a time. It doesn't look as if the wish of this polarising composer, who led the way from atonality to twelve-tone tech nique, will ever come true, but the importance of his work as well as that of his pupils ALBAN BERG and ANTON WEBERN is beyond dispute. A day trip to his birthplace in Mödling comes highly recommended, as do the concerts performed at the ARNOLD SCHÖNBERG CENTER on Vienna's Schwarzenbergplatz, where you will always find a number of debut performances squeezed in between recitals of repertoire pieces. Just a short walk away, there is the KONZERTHAUS, which was opened in 1913. Thanks to the open-minded ethos of this institution you can find something for every taste there, not least during the WIEN MODERN festival season, which was first established in 1989 and has since been celebrating the music of recent decades every autumn. For the rest of the season, there are the concert cycles of the ensembles KLANGFORUM and PHACE.
While New Music is well-established these days, the post-war period was quite barren, with plucky artistic conglomerates like ART CLUB and, later, the WIENER GRUPPE were preparing the ground for the future. Far removed from the world of "high culture", characters like the poets H.C. ARTMANN and ERNST JANDL confronted stale notions of art by employing radical reduction and irony. GERHARD RÜHM's "eintonstück" (One- Note Piece, 1952), his sound poetry and eye music are poignant examples. FRIEDRICH CERHA's still relevant "Spiegel" cycle, on the other hand, was sonically powerful, grounded in the ethos of the Second Viennese School and established him as a doyen of New Music. Whether it was he or his colleague GYÖRGY LIGETI who started the avant-garde movement of micropolyphony with his piece "Atmosphères" remains unclear. Without a doubt, though, the latter can lay claim to having pioneered the use of metronomes in his compositions, with one hundred of them ticking along out of sync as part of his "Poème symphonique".
In recent decades New Music has proved both extreme and versatile: from the poetic spectral sounds of Vorarlberg's GEORG FRIEDRICH HAAS and Swissborn BEAT FURRER to the contrasts between dark moods and quotes from classical music and pop that pervade the compositions of OLGA NEUWIRTH, who hails from Graz. But electronic sounds and improvisation also play an important role in New Music these days. Things get tactile at ALTE SCHMIEDE when EVA REITER starts to play her sub-bass recorder along to electronic sounds or when JORGE SANCHEZ-CHIONG decides to have a scratching session. The unusual is also to be expected in the rotund SCHÖMER HAUS in Klosterneuburg, where composed sounds as well as spontaneous ones blend in with the colours of the paintings around them.
Those who would rather enjoy New Music in the comfort of their own living rooms, should give a listen to a radio show called ZEITTON on radio Ö1, which airs every day at 11.03pm. The record labels KAIROS and COL LEGNO are equally busy supplying the world with sounds from all ends of the spectrum. How – ever good your private sound system might be, though, it certainly will not compete with the surround sound system installed at the CUBE at the Institute for Electronic Music and Acoustics in Graz, where experimental fare is always guaranteed.
At the other end of the technological scale things cannot get more natural than sharing FRIEDRICH CERHA's love of collecting mushrooms with other proponents of New Music – an intimate event that you can take part in at pilgrimages as part of the KLANGSPUREN festival in SCHWAZ in the Tyrol. PETER ABLINGER has not only written a "City Opera" for Graz as part of STEIRISCHER HERBST, but also a "Landscape Opera" with trees planted especially for the occasion in Upper Austria's ULRICHSBERG. While you are there you should also pay a visit to JAZZATELIER, where the borders between jazz, improvised music and New Music are routinely blurred. At the very least you will have found a whole new frame of musical refer ences beyond what is offered by those usual, tried and tested cultural institutions.
Radio tip: 

ZEIT-TON

 on Ö1, weekdays at 11.03pm 

Sound experience: CUBE at the Institute of Electronic Music and Acoustics in Graz (Inffeldgasse 10/3, 8010 Graz) 

Festivals: ASPEKTE and 

BIENNALE SALZBURG

 (both every other year at various venues in Salzburg, Aspekte in May in even years, Biennale in odd years in March), KLANGSPUREN SCHWAZ (September, Schwaz and surroundings in the Tyrol), MUSIKPROTOKOLL at STEIRISCHER HERBST (early October at various venues around Graz), WIEN MODERN (early November at various venues in Vienna) 

Concert venues: ALTE SCHMIEDE (Schönlaterngasse 9, 1010 Vienna, free admission to all concerts), ARNOLD SCHÖNBERG CENTER (Schwarzenberg - platz 6, 1030 Vienna), SCHÖMER-HAUS (Aufeldstr. 17-23, 3400 Klosterneuburg)

Text: Doris Weberberger (translated from German by Robert Rotifer)
---
Discover more music from Austria in:
AUSTRIAN HEARTBEATS
A CONTEMPORARY MUSICAL TRAVEL GUIDE TO AUSTRIA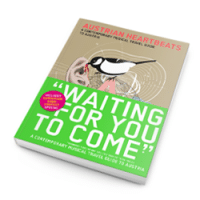 Commissioned by: Austrian Music Export
Publisher: Verlag für moderne Kunst, Vienna
Contributors: Austrian Music Export and various authors, photographers and illustrators
Design: 3007 (Eva Dranaz, Jochen Fill)
Edition: 2nd English edition, 2015
Translator: Robert Rotifer
Available at: Verlag für moderne Kunst