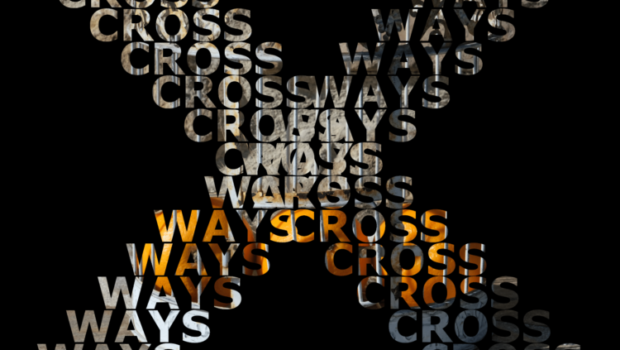 A trans- and interdisciplinary research journey – Chapter 1: Nature
Nature is present in music in a variety of ways. Composers draw inspiration from it, use sounds of nature in their compositions, or make abstract connections to nature. The sounds of nature represent an exciting field of research, to which the US-American musician Bernie Krause has devoted himself extensively. As part of the project "Crossways in Contemporary Music", Michael Franz Woels went in search of Austrian composers, or composers living in Austria, who establish an individual approach to nature in their music. In this introduction the basic terms and ideas about music and, or in, nature are explained before the individual composers or their projects are presented in a series of articles.
Part 1: Natalia Domínguez Rangel
I think it is important that we are aware of our own acoustic environment. It speaks to us all the time. We embody it. We should listen," are the haunting words of Vienna-based sound artist and composer Natalia Dominguez Rangel.
In June of this year, she presented her sound intervention "Anamnesis" as part of the SWEET SPOT series. The theme of this year's SWEET SPOT call was BIOTOP. From all the submissions, the Studio for Electroacoustic Music (SEM) at the University Mozarteum Salzburg selected five sound artists for site-specific works. "Anamnesis" was presented in the garden architecture of the Orangery in the Mirabell Gardens in Salzburg.
Exotic fertility
This sound collage consists of field recordings in the Orangerie garden at sunrise, sunset and at night, interwoven with field recordings from her archive, with sounds from the Amazon region – representing the exoticism of the Orangerie of Mirabell Palace. The floating Papagena soprano voice, intoning texts from Wolfgang Amadeus Mozart's Magic Flute, refers to the centerpiece of the garden, the Papagena Fountain with its symbolism of fertility. The title "Anamnesis" was chosen by Natalia Dominguez Rangel because the term anamnesis, from the Centre for Research on Sonic Spaces and Urban Environment (CRESSON), stands for the evocative power of sounds that can suddenly recall memories.
Sound Resonances
This year, Natalia Dominguez Rangel is working on Connecting Acoustic Spaces on an occasion-by-occasion basis. "I am addressing how sound affects and resonates with a body physiologically and psychologically, and how critical listening can deepen, broaden, and make connections to other acoustic ecologies, not just anthropophony [all man-made sounds and noises, note]. I am concerned with the way we listen and interpret our environment, especially at this time when we are experiencing a global pandemic, partial lockdowns with different time periods, intensities, and outcomes. During the first lockdown, our urban, acoustic environment had radically changed. I invited people to send me audio recordings of their acoustic environments during this time. The call for the emerging sound sculpture, Connecting Acoustic Spaces, continues through the end of the year due to the ongoing pandemic."
Michael Franz Woels
---
In the coming weeks, composers and their individual approach to nature will be introduced and presented.
Links:
Crossways in Contemporary Music
Translated from the German original by Arianna Fleur