CUT SURFACE: It starts with a cut. After four years and 28 (!) records, the team behind "Totally Wired Records" split and announced the end of the label. The answer to the question of succession was clear only a few months later – in the from of a music cassette. The prophetic words of the unmistakable Austrian musician AL BIRD DIRT can be heard: "One potato, two potato, three potato, four, five potato, six potato, seven – I want more!".
Since 2016, Anna Pühringer and Philipp Hanich have implemented the work of "Totally Wired" into a shiny new package: "Cut Surface". The label "Cut Surface" was already designed for the restless distribution of current and primarily local music productions under the unifying spirit of (post-)punk. Same applies not only to the "sound" of the label, but also over its division of labour.
Firmly embedded in the comfortable nest of a community, "Cut Surface" hatches every release cut by cut and layer by layer in close cooperation with the respective artists – from the artwork design to the release concert. Here, where people from the label still mix recordings, cut prints and paint record covers themselves, is a place that embodies the true spirit of D.I.Y. far away from hip lifestyle blogs about individual garden design.
Uncalculated coolness has surrounded the label and its crew since the first momentous arrival of the art students from Linz in Vienna. A coolness that was hot enough to bring the crowd around "Totally Wired Records" and later "Cut Surface" into life: RABE, Krafftmalerei and The Happy Kids have been underground history for a long time – and they still have an impact.
Rip It Up and Start Again
"Cut Surface" continues to embody the maxim "Rip It Up and Start Again" (see Orange Juice and Simon Reynolds). The previous catalogue of the label includes above all the rhythm-oriented, experimental and minimalistic styles of rock (i.e. post-punk), which are often characterized by the use of instruments such as drum machine, synthesizer, electric organs and saxophone (Lonesome Hot Dudes!).
The potpourri of genres ranges from Minimal Rock 'n' Roll, Exotica, Garage- and Synth-Punk (Ana Threat, Al Bird Dirt, Bruch, Imposition Man, J.G.G. ) over Avant-Pop and Wave (Lady Lynch, Lonesome Hot Dudes, Postman) to Glam-, Noise- and Surfrock (from Tom Wu and Dazed Pilots over Melt Downer to Beach Girls And The Monster). On the Madchester-Maxi by The Telly, the two releases by Dino Spiluttini/Wrong Body and the record by The Boiler House, Drone and Techno are incorporated – openings in all stylistic directions are given the necessary space. According to Hanich, "Cut Surface" is, despite or because of everything it stands for, "not a clique that always remains among itself".
No future?
How hermetic is "Cut Surface" really? A superficial look at the current three releases – held in the dominant color black – can easily mislead the unprepared. Lady Lynch's self-titled longplayer, "Body=Death" by The Boiler and "Benzo Edits" by Dino Spiluttini as Wrong Body awaken a pop-historically familiar mood: that is the universal pain (Weltschmerz) of a resurgent no-future generation who, in complete alienation from a desolate existence, flee into isolation, excess and self-destruction.
"There is a gloom resonating which is generally a part of the times", one can feel it in politics at the moment and also in how one talks about it, observes Pühringer. At the same time, however, they are also intimate confessions of pain, frustration and one's own shortcomings, which are expressed in public and thus have a signal effect. It is perfectly okay to discuss depressing social conditions, and it is high time that something is done against them. "The artists are already assuming a certain mood of doom, which one has to deal with – in order to find the other," Hanich emphasizes.
Future now!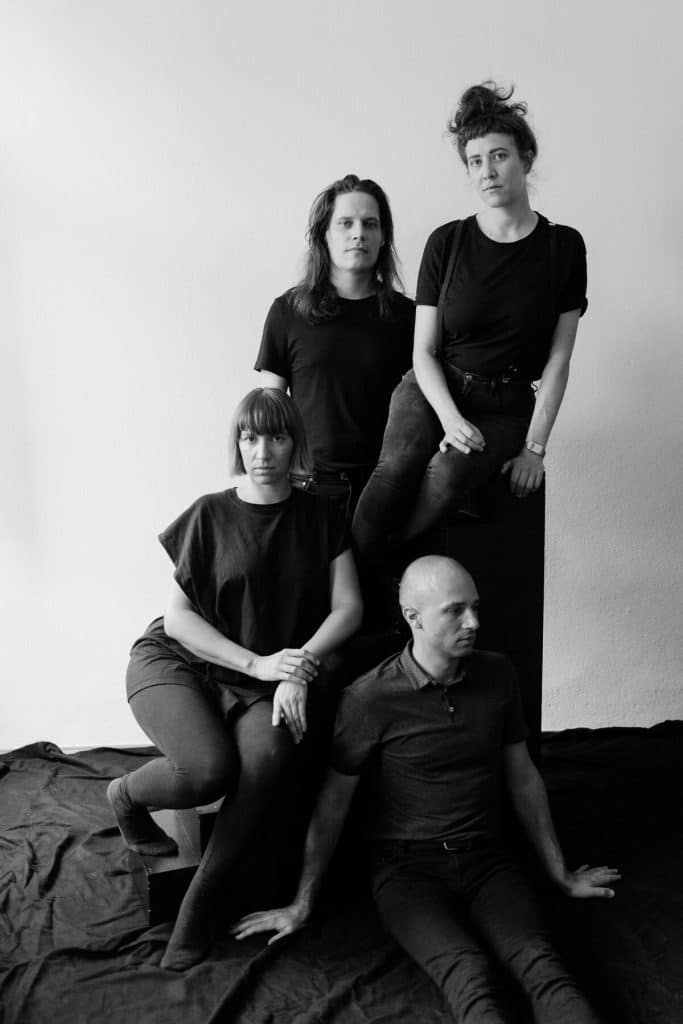 At best, then, you can hear an escape to the future. Pessimism in music and a better future for all do not contradict each other at all. The critical existentialism in The Boiler doesn't leave Lady Lynch and Co in apathy, but drives them to action. Precisely because the spirits of the past are returning, precisely because it is getting colder in this country (and beyond its borders) and precisely because we are casting our watchful gaze on it, we're together now. (see "Fundamental Friend Dependability" – Lady Lynch).
"Cut Surface" and many associated labels and artists have been involved for almost a year as "part of the left-wing musicians' council network", a political association of many of the city's musicians. Thus, the management of an indie label is not limited to the publication of records, but is also social action. Hanich on the slogan "Making music political": "You can't make politics with music alone, but you can build bridges for people that help them form opinions and dare to due something – and to recognize the things that get them down."
Togetherness
"Cut Surface" is primarily interested in spaces that "don't serve any purpose at first". Away from a confining market, which is also targeted by a large part of the Austrian funding system, the small label pursues its artistic claim with (in)economic consequence: "Doing the most with what we received", as you can read online at "Cut Surface". For low-volume (they usually press around 300 copies of a record) and non-profit-oriented projects, there is no great acceptance in the city of Vienna, in which "high culture" is repeatedly pushed (Pühringer).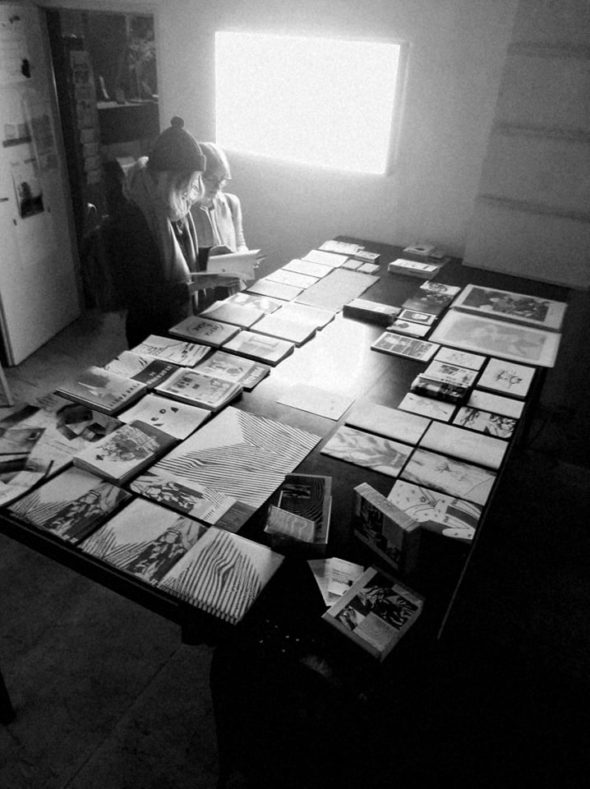 For "Cut Surface", the meaning of "independent" in the indie scene also stands for the conscious refusal to serve the logic of exploitation anticipated everywhere else. "Our label does not produce success, but makes sure that the music and the people come together" (Hanich). Accordingly, "Cut Surface" follows the principle of neighbourly "Do It Together", as collaborations with other labels such as "Vinylograph", "KIM/Wilhelm Show Me The Major Label", "Echokammer", "Numavi", "House" and "Fettkakao" show. They work together on a small scale to expand the social network by making a personal exchange of sound recordings and ideas possible.
In addition to the traditionally strong connections to the Austrian cities Graz and Linz, they also maintain close contacts to Barcelona and Munich – two twin cities outside Austria which could be seen as representative of the cross-border ambitions of the "Cut Surface" family.
CUT Surface Stays True to the different
In its third year, the expansion of the label continues. The clan is to be expanded before the summer of 2019 by three bands: Wirtschaftskammer (i.e. Chamber of Commerce), the new tape project around lyricist Clemens Denk, will soon release a cassette that could easily become a soundtrack for our bankruptcy (see track "Rechnung (Dub)" on CS014).
Just Friends And Lovers, an elementary part of the Graz underground, which has also appeared on "Wilhelm Show Me The Major Label" and "Fettkakao" in the past eight years, is now appearing on "Cut Surface" for the first time since emigrating to Vienna. River, a new off-spin of Munich's Das Weiße Pferd, is supposed to meander through styles and thus elude simple descriptions. Hanich: "Different again. If you were a classic wave label, people would say, "have you lost your mind?"!".
"Cut Surface" stays "true to the different".
Michael Giebl – translated by Dave Dempsey
---
Links:
Cut Surface (Website)
Cut Surface (Bandcamp)