On September 21 and 22, 2021, a meeting of the leaders of the music councils of Germany (D), Switzerland (CH) and Austria (A) took place in Vienna.
An essential experience of the pandemic period was how strongly the need for art and culture was expressed, not only among the affected performing artists, but also among the public. At the same time, it became increasingly apparent how many jobs exist in the field of culture and how high the contribution of this sector to the value of the state is.
Once again it became clear: music and musical education are existentially important for society! Therefore we must find ways and means to enable and promote all performance activities, and to secure the living conditions of artists. Therefore, sustainable structures in the educational, work and social areas must be created and competent individuals and institutions must be involved in the development processes.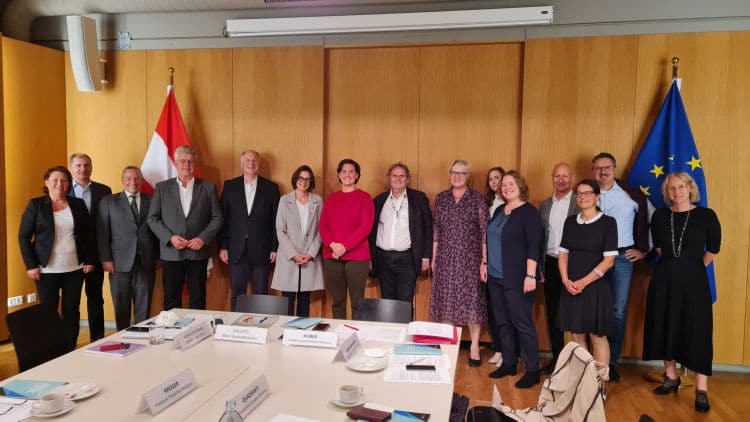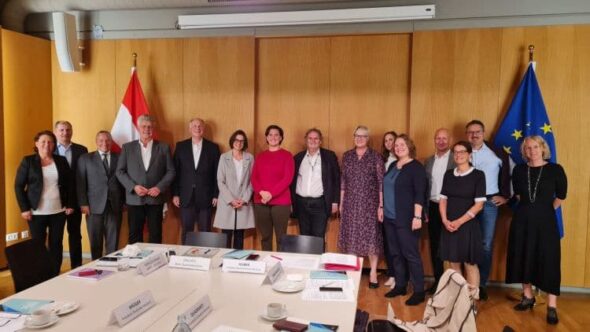 SOCIAL CONDITIONS OF MUSIC PROFESSIONALS
The regulations in laws and ordinances must be adapted to take into account the special, professional situations in the cultural sector. These are characterized by shifting and often precarious employment relationships.
In this context, special reference should be made to the situation of ensembles in the independent music scene, whose high-quality performances in all musical genres urgently require protection.
Copyright law also strengthens the social conditions of music creators. Fair payment for composition commissions, royalties and ancillary copyrights must continue to be demanded, even in the digitalized media world.
RETHINKING MUSICAL EDUCATION
The importance of music as a major factor in the socio-emotional development of children and youth cannot be overstated. Music makes outstanding contributions to the integration and inclusion of society.
Artistic school subjects and physical education should be recognized as indispensable and equally important subjects of school, for all grades and types of educational facilities. They form the basis for opening up the humanities and natural science subjects.
CULTURAL BUDGETS
Covid-19 measures have successfully absorbed a large portion of the cultural workforce. For sustainability in 2022 – 2025, it will be fundamentally important to expand state and regional cultural budgets and refrain from cuts.
---
Links: