Elevate is an annual interdisciplinary festival held in various venues around the Schlossberg in Graz, Austria. With its unique combination of critical political discourse and contemporary music and art, the Elevate Festival stands out of the "usual" festival circus. 
From February 27 until March 3, the 15th edition of the Elevate Festival will turn the city of Graz into a hotspot for young, contemporary festival culture. With Pamela Anderson as the star guest of the discourse programme, the musical lineup fully confirmed and  details on the interdisciplinary section of "Elevate Arts", spring may arrive. Outstandig for Elevate, is the rich spectrum of different musical styles. Who else could programme that delightfully Maja Osojnik next to Dorian Concept, Margarethe Maierhofer-Lischka or Atropa Club?
By the end of February, the Elevate Festival for music, arts, and political discourse will open its doors in Graz. Countless concerts, art events, and conferences will take place across five consecutive days in and around the Schlossberg. People from all over the world have been coming together for years to exchange ideas, dance, marvel and forge plans for future-oriented projects for a few days in the heart of Europe. The centrepiece of the festival is still its versatile music programme, which combines modern music on eight stages at the interfaces of techno-hedonism, free jazz, avant-garde rock, and new music.
Mopcut, Dorian Concept, Lady Lynch and many more
Quiet, loud, or never heard and fresh: the line-up of the Elevate Festival 2019 is more diverse than the years before. Live concerts, audio-visual experiments, commissioned works and all kinds of electronic beats are the basic components to experience on more than eight stages in and around the Schlossberg in Graz.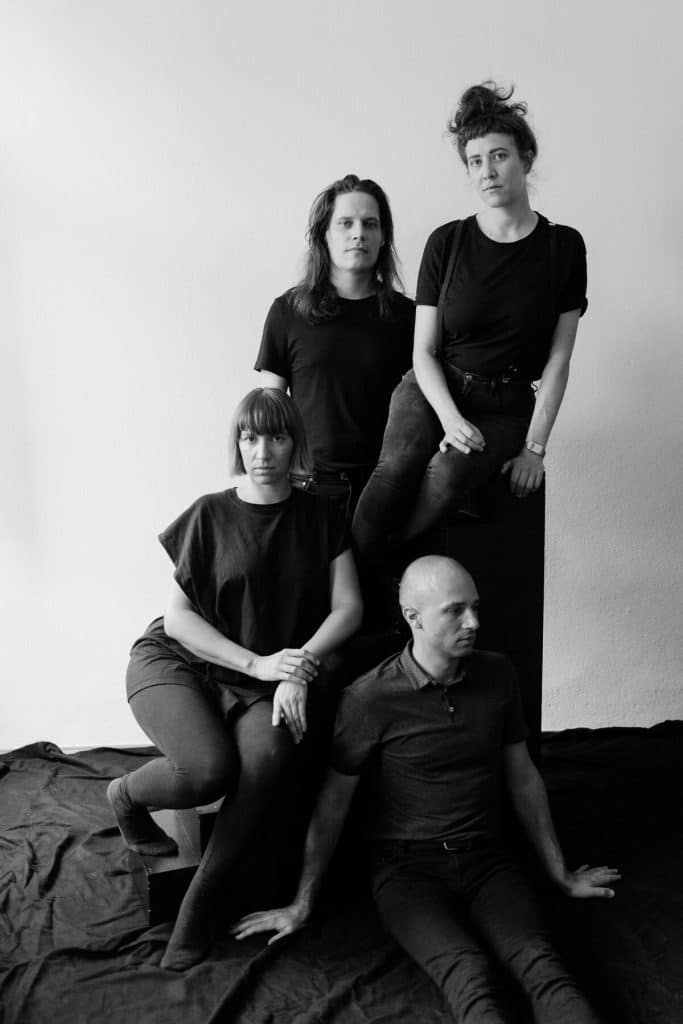 News from Austria: The free jazz band mopcut, which caused a sensation for the first time at last year´s donaufestival, is – among others – one of these new discoveries. With Lukas König on synthesizers and drums, Julien Desprez on electric guitar and Audrey Chen as ecstatically extemporized vocalist with analog synthesizers, three artists combine their forces. They create non-prosaic songs as volatile entities beyond language and gravity, somewhere between sound architecture and performance ritual. But also well-known acts like Dorian Concept or the formation Lady Lynch will catch one' s attention.
At the Forum Stadtpark a first-class of experts for musicial improvisation will perform together and individually: Catta, Maja Osojnik, Richie Herbst, Margarethe Maierhofer-Lischka, Eva Ursprung, Michael Eisl, Yvonne Hofmeister, Michael Laab, Georg Wissa, Harald Hofmeister, Seppo Gründler, Patrick Wurzwallner, Lotte Anker, Kinga Tóth, and Teonas Borsetto.
The full line-up: ASTRID SONNE / ATTILA & GOLDBERG / BENDIK GISKE / BJARKI / CATTA / CITIZENS / DAF / DECEMBER DEENA ABDELWAHED / DORIAN CONCEPT / EWA JUSTKA / GIK ENSEMBLE / GRRRLS DJ CREW / IILW / IKONIKA INOU KI ENDO / JAYDA G / KAJKYT / KASSEL JAEGER / KEITH FULLERTON WHITMAN / KELLY MORAN KODE9 X KOJI MORIMOTO / KONX OM PAX / LADY LYNCH / LEE GAMBLE / LOTTE ANKER / MATEJ BUNDERLA MICHAEL MAYER / MISS RED / MOPCUT / MOSKA / NAZAR / OKZHARP & MANTHE RIBANE / PAULA TEMPLE PETER BRODERICK / POLYXENE / PUCE MARY / ROBIN FOX / RROXYMORE / SCRATCHCLART & LADY LYKEZ SHANNEN SP / SLIKBACK / STINE JANVIN / STROBLAZILLA / SUN PEOPLE / SUNN O))) / THE STRIGGLES TRAXMAN / VLADIMIR IVKOVIC / ZENKER BROTHERS / ZØTSCH
Find more details here
Discourse & Activism – Pamela Anderson headlines Opening Night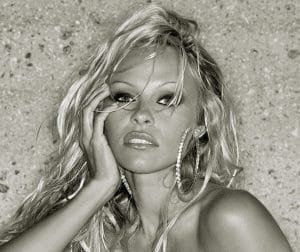 One specific point of emphasis in the discourse programme is on activists who are committed to important socio-political issues in the spotlight of the public. The star guest of this year's festival is Pamela Anderson, an actress and model, who has long been active as an animal rights activist. Her socio-political activism in recent years has attracted a lot of attention. She will report on her experiences at the Elevate opening at the Orpheum. Other international activists at the festival are Nnimmo Bassey from Nigeria, environmentalist, and poet, winner of the Alternative Nobel Prize "Right Livelihood Award", and Srećko Horvat, Croatian philosopher and democracy activist at DiEM25.
The individual programme days in the Forum Stadtpark are thematically wide-ranging: the festival theme of truth in the spectrum of media, language, and journalism as well as science, technology and art will be debated over the first two days. Facts about right-wing extremism, terrorism and the shredding of files by state actors are the central themes on Elevate Saturday. Finally, on Sunday, the topics of migration and the climate crisis will be merged and discussed together.
---
Austrian Artists at Elevate 2019/ Schedule
WEDNESDAY, 27 FEBRUAR
Opening Ceremony / 19:30 – 22:00 @ Orpheum
STROBLAZILLA / 23:00 – 23:45 @ Orpheum Extra
Stroblak (Strobl Edda, Oblak Renate) works with electronics and voice. The duo has developed from the band "Extofita", exists since 2009, sometimes also making stop motion films.
THE STRIGGLES (Rock Is Hell) / 00:00 – 01:00 @ Orpheum Extra
The music of The Striggles is quite easy to classify. Most probably you just could name it "Rock". The Striggles catch one eye with their Very Common Rock in a pleasant way.
THURSDAY, 28 FEBRUAR
CATTA (Runes) / 22:15 – 23:00 @ Forum Stadtpark Keller
Catta, percussionist and electronic musician, active in a variety of local bands and projects – currently deeply immersed in home recording – with the last decade spent in a cottage in the forest of Rothleiten where he allows himself to indulge in idleness – this way he manages to keep the spirits happy.
Dunkelkammer / 23:00 – 00:00 @ Forum Stadtpark Keller w/ Maja Osojnik, Margarethe Maierhofer-Lischka/a.o.
Artists: Kinga Tóth (hu) & Maja Osojnik (si/at) & Richie Herbst (at) & Teonas Borsetto (it) & Margarethe Maierhofer-Lischka (at) & Eva Ursprung (at) & Michael Eisl (at) & Yvonne Hofmeister (at) &Michael Laab (at) & Georg Wissa (at) & Harald Hofmeister (at) & Seppo Gründler (at) &Patrick Wurzwallner (at)
GRRRLS DJ CREW / 22:00 – 06:00 @ Parkhouse
The grrrls DJ crew (Carline / Top*S / Cat Gadget / Gasolina), consisting of nine performers, was founded in 2017 due to the underrepresentation of female* DJs in the (Styrian) club scene and sees itself as an active contribution to gender equality.
FRIDAY, 01 MARCH
POLYXENE (Kosmo Kinetico) / 23:00 – 00:30 @ Tunnel
Polyxene is a Vienna-based DJ hailing from Athens. With her versatile selection ranging from acid house and electro to techno, industrial and EBM, she is well known for taking the crowd on epic rhythmic adventures.
SATURDAY, 02 MARCH
ATTILA & GOLDBERG (Atropa) / 14:00 – 16:00 @ Orpheum
Attila & Goldberg, the hosts of the club night Atropa, had the pleasure to invite some of the most creative heads out there to Graz. They are spinning an eclectic mix from acid house over afro funk and rare disco to leftfield and experimental stuff – embracing the best elements of the past and future.
DORIAN CONCEPT / 19:00 – 20:00 @ Orpheum
Having spent the past four years largely off the radar – un-learning equipment he famously could play with his eyes closed and reconnecting with a sense of self still mostly shrouded from the world – Dorian Concept re-emerged with his signing to Brainfeeder and the release of "The Nature of Imitation" in 2018.
ZØTSCH (Leaves) / 22:00 – 23:00 @ Dungeon
David Zötsch is an austrian DJ born and raised in Graz. Through his long lasting dedication to the more obscure side of electronic music his selections currently combine hypnotic Techno with rare grinding 4/4 electronics and industrial influenced wave music. Operating with eclectic floor-blinding rhythms and clean build-ups.
INOU KI ENDO (Struma + Iodine) / 22:00 – 23:00 @ Dungeon
Inou Ki Endo's preference lies in infernal and cerebral sounds, obscure dilettantes and professional borderliners beyond the mainstream. She is part of the Elevate team of curators. As Inou Ki Endo, she works on coming to terms with the past and coping with the present, filtered through communal sounds and rhythms that draw from techno, industrial, ambient and noise.
MOPCUT / 00:45 – 01:30 @ Dungeon
Mopcut aims to construct a sonic entity that fully envelopes the listener and affects both the ears and the inner eye to the same intense extent. This is how Audrey Chen, Julien Desprez and Lukas König describe their trio project, which saw its debut at last year's donaufestival
SUN PEOPLE (Sub FM, Alphacut) / 04:00 – 06:00 (Afterhour) @ Tunnel
Since 2011, Simon H. from Graz has been merging footwork, jungle and UK Hardcore Continuum influences to create his own unmistakable "Sun People" sound. With releases on labels like Alphacut, Beat Machine, Good Street or Modern Ruin, he has made a name for himself in the international 160BPM scene over the years.
I'M IN LOVE WITH – KOLLEKTIV (AT) / 06:00 – 12:00 (Afterhour) @ Parkhouse
IILW is synonym for ecstatic fun. Julia Caballera, Rolly Royce and Feta Chris will represent the collective at this year's Elevate and will unleash a wave of trippy, eclectic and uplifting sound. Whether it's kinky electro, EBM driven grooves, acid heavy cuts or just straightforward house and techno, they will work their magic on the dancefloor until the last dancer goes home.
SUNDAY, 03 March
LADY LYNCH (Cut Surface) / 19:30 – 22:30 @ Orpheum
Lady Lynch is everything and collective. From Girls Rock Camp to Wilhelm Show Me The Major Label, to Crystal Soda Cream, to the fine arts.
INSTALLATIONS
SATURDAY, 02 MAR 2019 @ ORPHEUM EXTRA14:00 – 23:00 
RECT_0011 – by Benjamin Stahl and Paul Wolff
GAME OVER (AT)  – a musical 2D game engine by Christof Ressi
RESET.DISCOVER (AT) – by Antonia Manhartsberger and Constantinos Miltiadis
---
Links:
Elevate Festival (Website)
Elevate Festival (Facebook)
Elevate (Festival tickets)