EMX's Canadian Export Hip-Hop & Rap Lab: Open Call for European participants to join digital trade mission to Canada, planned for Nov/Dec 2021. Application deadline is September 13th, 2021.
In a Nutshell
As part of the EMX project, we're looking for:
15 European music professionals, working in the Hip-Hop and Rap music genres, including all sub-genres, from Hip-Hop to Afrobeats, Afro-swing, Drill and anything in between.
To participate in our Canadian Export Hip-Hop & Rap Lab, a hands-on, week-long digital trade mission to Canada from 6th-10th December 2021, with a Mission preparation day planned for 18th November
For this project, we are specifically targeting participants involved in artist management, the recording sector or the publishing sector.
The trade mission will consist of several brainstorming sessions with Canadian music professionals working across the same music genres, with plenty of networking opportunities, as well as the option for an artist/writer you represent to work with creators in online collaborative sessions.
Selected applicants will get a 800€ bursary to use as they see fit to promote their company / professional activity to the Canadian delegation, as well as a free pass to digitally attend Indie Week.
What is EMX?
The wider EMX initiative is a 22 month long project, funded by the European Commission – click here to read the full press release. The EMX project's aim is to test new strategies to develop and promote the export of European Music. Hand in hand with networks representing European music professionals, artists, musicians, authors and composers, the general objective of this work will be to experiment with different approaches to reinforce the international foothold of the EU music sector, and generate new knowledge to European music export through research and innovative pilot actions. The International Delegation Tour is one of these pilot actions.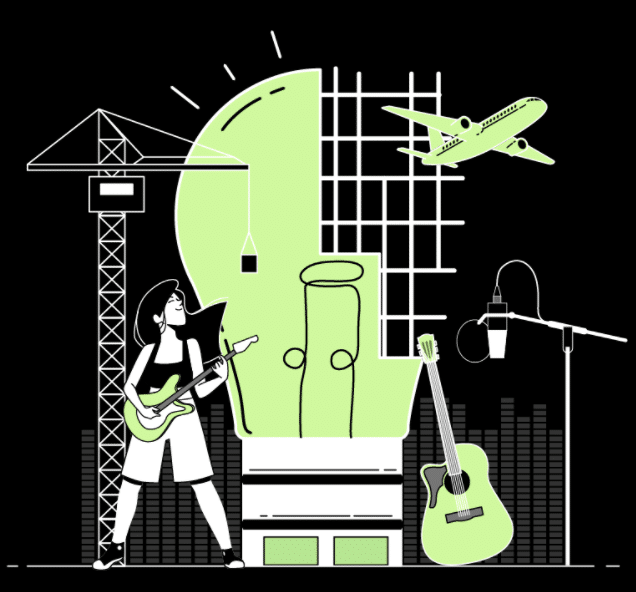 What is the Canadian Export Hip-Hop & Rap Lab, and what are its key objectives?
The Hip-Hop & Rap Lab is EMX's digital trade mission to Canada, which will focus on Hip-Hop and Rap music, with industry professionals working in these genres taking part in an online trade mission from Monday 6th December until Friday 10th December. We plan a Mission preparation day on 18th November, with an option to virtually attend the leading Canadian showcase and conference Indie Week from 9th-13th November. We will bring together the best creative minds and visionaries in Canadian and European Hip-Hop and Rap scenes. By taking a "Lab" approach, rather than focusing on company visits or multiplying panels about the local market like it is traditionally the case, we want trade mission participants to really spend time with local music industry professionals to think and experiment what the future of European/Canadian collaboration could look like. We'll have group brainstorming sessions, curated matchmaking 1-1 meetings, as well as a healthy dose of networking events in order to multiply the chance of finding your next business partner. Key objectives include:
Innovation Sharing challenges, opportunities and solutions
Forging long-term relationships
Imagining the future of transatlantic artistic collaboration
Trade
What will the Canadian Export Hip-Hop & Rap Lab main activities and full program look like?
9th-13th Nov: OPTIONAL participation in Indie Week, with participants being able to take part in sessions they find relevant for them. See their website at for more information.
18th Nov: MANDATORY Mission Preparation Day: this is a (virtual) day for participants on both sides of the Atlantic to get acquainted with their respective markets, and exchange virtual business cards, before the main event a month later! Throughout the day, in three respective online panels and sessions, you will hear from experts in the Canadian market and Hip-Hop/Rap scene ahead of the full 'Lab' days; we will have a snapshot into the current European Hip-Hop and Rap scenes, with European Lab participants presenting and answering questions from Canadian professionals; and a final session on a successful Europe/Canada artistic collaboration in a case study form with audience participation encouraged.
6th-10th Dec: MANDATORY Canadian Export Hip-Hop & Rap Lab:  Over the course of five days, participants will be able to take part in: pitch presentations from the delegation; brainstorming roundtable group discussions on current relevant topics to the Hip-Hop and Rap scene; 1-1 curated matchmaking sessions as well as "Meet the Locals" sessions; networking events; keynotes and panel discussions with Q&A, on the topic of music publishing, synchronization and talent management in the hip hop and rap scene specifically.
There will also be the opportunity for artists/creators nominated by participants to take part in a virtual collaboration session (estimated 4 hours) with (a) Canadian artist/creator(s). These sessions' format will be detailed at a later date but they are aimed at encouraging artistic encounters for future collaborations.
Lab Timings and time commitment from participants: Please note that due to the time difference between the Europeand Canada, sessions are likely to take place between 2pm and 8pm CET each day to cater for the time difference. While the program is yet to be finalised, we believe that participants will have to commit to about 5 hours each day within these hours, during the 1 day Mission Preparation day and the 5 days that the Lab will take place.
Who should apply?
We are looking for 15 music professionals, legally residing in either EU countries, Creative Europe countries as well as the UK, and working across Hip-Hop and Rap music genres, who above all are passionate about cross-cultural collaborations and keen to explore new ways of exporting European-Hop and Rap music to Canada. Do you work in the recording sector, as an artist (or writer/producer manager) manager, or in music publishing in this music genre? Relevant roles include (but are not limited to) A&R, Sync Agent, Music Supervisor, Digital Marketing (within a record label), Distribution, Publisher, Streaming Manager, Licensing, Product Manager, Project Manager, Promotion Manager. Are you responsible for helping artists realise their export potential, with an interest in Northern America and specifically Canada? Then we want to hear from you. Please apply if you meet the following criteria:
Mandatory:
Over 18 years old
Good level of spoken and written English
Legally residing in a EU or Creative Europe country, or the UK
Works for a company or yourself with artists in the Hip-Hop/Rap sector in the music industry
Optional:
Have had interest from North America (ideally Canada) music professionals or music companies. This could be any of the following: one of your artists was invited to play at a local festival; you had interest from a local agent, publisher or label, previous work trip to search for local partners, or you can see a growing interest from the Canadian audience for at least one of the artists you work with (eg: high percentage of Canadian social media followers or streaming platform listeners). Those with previous experience working with Canada may be prioritised.
Have at least 1 artist within its roster which could participate in one or two 4-hours long, online collaborative creative session(s) with Canadian artists during the week-long event (6th-10th December)
We are also interested to know if you currently have relationships with music professionals or work with artists based in a different EU country than your own.   Please Note: only one participant per company will be chosen to participate in this programme.   As well as evaluating applications on their enthusiasm, interest and previous music export experience, we will ensure selected participants cover a range of experience, from a range of EU countries (Creative Europe countries +UK) and are gender balanced.
What is expected from participants?
Mandatory attendance at all events as part of the trade mission week (6th-10th December) as well as the Mission preparation day (18th November). Please see above for a provisional timetable of the event
Attendance at the digital edition of Indie Week (9th-13th November), for which selected participants will be given a free pass, is encouraged to develop knowledge and contacts before the Lab, but not required.
Active engagement in the brainstorming group sessions and all other curated Lab activities as specified
Creation of an asset to promote their business (EPK, promotional video, portfolio, live music video, etc.), using the 800€ bursary given by EMX, to be submitted to the project team by the 17th November at the latest.
Nomination of one artist they represent for the artist collaboration online sessions
What do you get in return for participating?
An € 800 bursary to create an asset (it could be a promotional video, an EPK, a website, a live music session, etc.), to promote your business and professional activities and/or the artist(s) you represent. 50% if this amount will be given to you upon selection in September and reception of a valid invoice, and the remaining 50% once the Lab ends.
A free pass to the digital edition of Indie Week (9th-13th November), Toronto's main music industry event, one of the biggest
The opportunity to take part in a new kind of online trade mission, with a hands-on and collective thinking approach and many networking opportunities
The opportunity for one of your artists/writers/producers to collaborate with a local Canadian creator by taking part in a creative online session during the Lab, with the idea to kickstart and nurture future international collaborations.
Timeline
CALL Applications open: 5th August Deadline: Monday, 13th September at 6pm CET
Selected applicants announcement: 17th September
LAB Canadian digital conference and festival Indie Week (free optional pass available to selected applicants): 9-13th November
Mission preparation day: 18th November
Canadian Export Creative Lab: 6th-10th December
Apply Now 
Applications are open now and until 13th September 2021:  Apply here !