From 18 – 21 September 2019, the Reeperbahn Festival will again present more than 900 events spanning a range of genres in locations around Hamburg's Reeperbahn. In addition to some 600 concerts by international artists held in a wide variety of venues, the festival programme includes events in the fields of fine art, film, literature, and education. The festival's partner country in 2019 is Australia.
Since its debut in 2006, the Reeperbahn Festival has grown to become one of the most important meeting places for the music industry worldwide, and, as Europe's largest club festival, it boasts a broad spectrum of emerging and more established artists. The Austrian artists 5K HD, Culk, Hunney Pimp, Mathea, My Ugly Celementine, Pauls Jets and Thorsteinn Einarsson are confirmed to perform at the festival.
Austrian Heartbeats at RBF19
In Hamburg, AME will again present an "Austrian Heartbeats" showcase on the opening night of the festival (Wednesday, Sept 18). A networking reception and live shows provide the perfect opportunity to get to know the current Austrian music scene.
Live: Anger, Oehl, Lisa Pac, Sketches on Duality
Seayou Records & Futuresfuture Showcase Night
Two of Vienna´s busiest labels – Futuresfuture and Seayou Records – present a cross section of their roster at Reeperbahn Festival. Futuresfuture was founded in 2017 by rapper Gerard and Ilias Dahimene who in turn founded Seayou Records in 2006. Both labels have a broad and open A&R approach that puts the quality of the artistic work before genres or trends. Providing a high level of professionalism, they aim to supply artists with a platform they can use to unfold their creativity.
Live: Atzur, Ebow, Gerard, MIBLU
---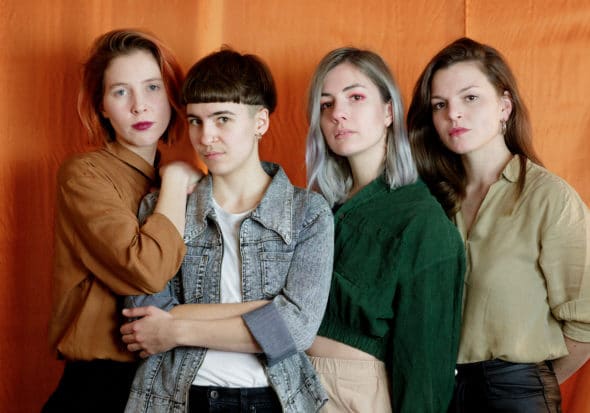 ---
In partnership with Reeperbahn Festival, Austrian Music Export has arranged a special rate for Austrian delegates. To obtain your discount code, please send us an eMail until Sept 16th. Additional travel & hotel discounts can be found on the festival website.
---
Links:
Reeperbahn Festival, Sept 18-21,2019
Pauls Jets
5K HD
Culk
My Ugly Clementine
Thorsteinn Einarsson
Hunney Pimp
Anger
Oehl
Lisa Pac
Sketches on Duality
Futuresfuture / Seayou Records