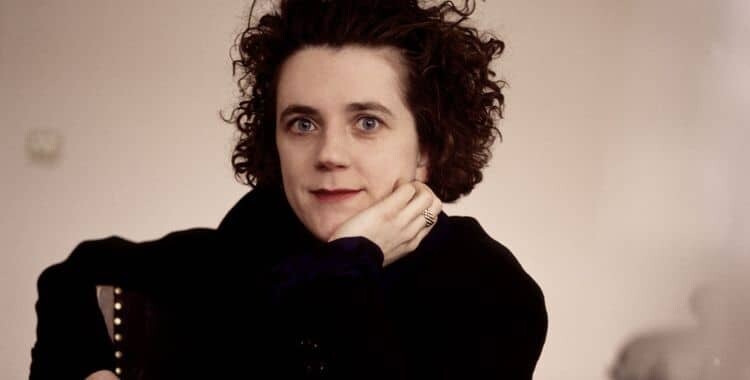 Bridging Europe Festival, Budapest/HU
September 11-16, 2015
This year's edition of Bridging Europe, the joint festival of Müpa Budapest and the Budapest Festival Orchestra, serves up a feast of cultural treats from Austria. On the menu is an artful blend of Austria's finest classical, jazz, world and popular music, mixed with literature, film and dance productions, all staged in the beautiful setting of the Müpa Palace of Arts in Budapest. Featuring concerts by the Ensemble PHACE, Soap & Skin with Ensemble, Wolfgang Muthspiel Trio, Madame Baheux and Federspiel,  the line-up also includes an evening dedicated to one of Austria's best known authors – Thomas Bernhard.
Festival Link: www.mupa.hu/en/events/bridging-europe-2015-austria
FESTIVAL PROGRAM
Friday, September 11, 2015
Budapest Festival Orchestra

September 11, 2015 – 7:45 pm
Béla Bartók National Concert Hall
Soap&Skin with Ensemble
September 11, 2015 – 8 pm
Festival Theatre
---
Saturday, September 12, 2015
Budapest Festival Orchestra
September 12, 2015 – 3:30 pm
Béla Bartók National Concert Hall
Colour Concerts
September 12, 2015 – 5 pm
Glass Hall
Österreich Oben und Unten
September 12, 2015 – 6 pm
Auditorium
Federspiel
September 12, 2015 – 6 pm
Ludwig Terrace
Wolfgang Muthspiel Trio
September 12, 2015 – 8 pm
Festival Theatre
---
Sunday, September 13, 2015
WüdaraMusi
September 13, 2015 – 4 pm
Ludwig Terrace

Madame Baheux
September 13, 2015 – 6 pm
Ludwig Terrace
Budapest Festival Orchestra
September 13, 2015 – 7:45 pm
Béla Bartók National Concert Hall

Krisztián Gergye Company and Gloria Benedikt: The Doll of Kokoschka
September 13, 2015 – 8 pm
Festival Theatre
---
Monday, September 14, 2015
Thomas Bernhard – prose arias
September 14, 2015 – 7 pm
Festival Theatre
---
Tuesday, September 15, 2015
Ensemble PHACE
September 15, 2015 – 7:45 pm
Festival Theatre
---
Wednesday, September 16, 2015
Budapest Festival Orchestra Baroque Ensemble
September 16, 2015 – 7:45 pm
Festival Theatre
---
Bridging Europe Festival 2015 is presented by:
---
Cover Photo: Olga Neuwirth (© Priska Ketterer)