The 10th edition of the Waves Vienna Festival came to a close with a highlight: the XA – Music Export Award was given to the Viennese Singer OSKA.  Out of the eight nominated newcomer acts, she was able to convince a jury consisting of international and national professionals including music journalists, bookers and promoters with her outstanding performance. The winner of the XA Award can count on elevated support from the award partners Austrian Music Export, Radio FM4 and Waves Vienna – among other things by presenting the act to partner festivals and at showcase events.
"I really didn't expect to win, especially because such exceptional artists were nominated, and because I think you are all so incredibly great", said the singer during her acceptance speech. OSKA just released her new single Honeymoon Phase, which will be followed by an EP in early January 2021.
https://youtu.be/e3uDo-FQA8I
Streaming and Public Viewing
With over 18.000 total participants, the Waves Vienna Festival and Conference was able to showcase Austrian talent in new dimensions. The challenges of hosting a successful festival and conference on-and offline have been transformed into new opportunities. With the help of an elaborated hybrid setup, it was possible to reach a broader audience and allow people from all over the world to access valuable panel discussions at the conference,  enjoy new Austrian music from home or at public viewing sessions at the venue WUK in Vienna.
More than 70 international and national acts were able to perform in the hybrid showcase including popular artists from the respective focus countries UK and Ukraine like Porridge Radio and S1MBA (UK) or Fo Sho and TseSho (UA).
The audience was highly receptive of this new way of experiencing music: 17.456 people enjoyed the showcases online next to the 533 participants and guests on the ground at WUK.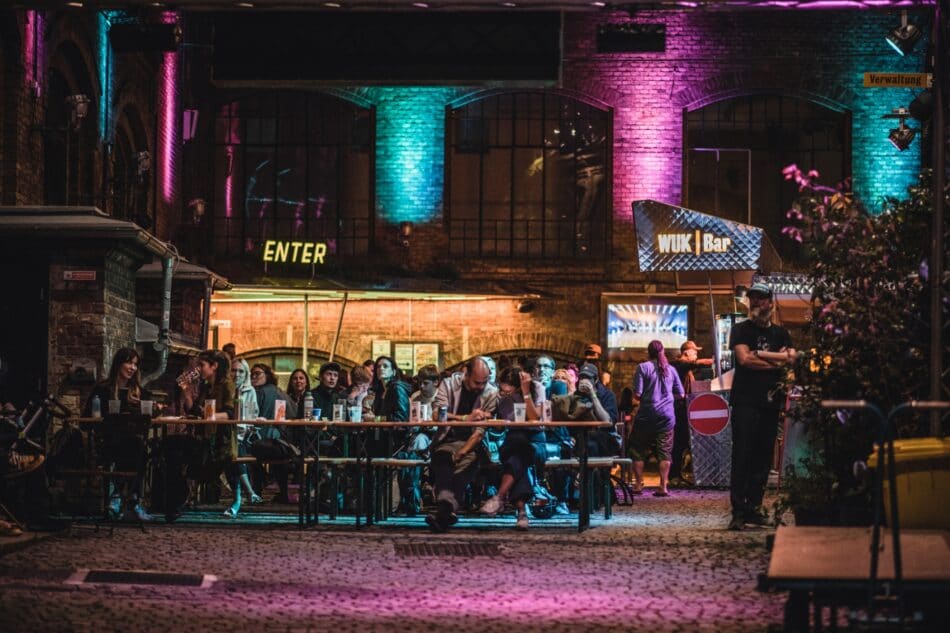 New Challenges – New Opportunities 
In addition to musical delight, industry professionals were able to gather to discuss recent challenges in various sectors of the music industry. The conference was held in the SAE Institute in Vienna and comprised panels and workshops hosted by Vienna Club Commission, the European network of music export offices EMEE and the Austrian independent label association VTMÖ (amongst others). In addition to that, panels were dedicated to each of the focus countries UK and Ukraine in the spirit of "East meets West" to serve as a catalyst for pan-European cooperation within the music industry.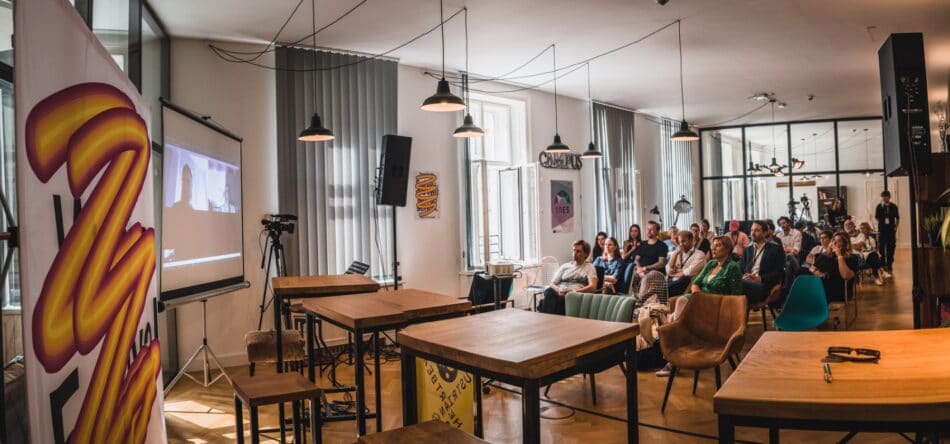 Dedicated to supporting new artists, various newcomers were also able to get feedback on their music from selected professionals from radio, showcase festivals and music promotion at the engaging 'Feedback Listening Sessions'.
Various panels and workshops that were streamed live from the premise are readily available to watch on the YouTube channel of Waves Vienna.