This year's KICK JAZZ FESTIVAL at Vienna's PORGY & BESS was once again a very colourful musical event. With SKETCHBOOK QUARTET, SOPHIE ABRAHAM, TUBONIKA, SAIN MUS, RDEČA RAKETA and PURPLE IS THE COLOR, six acts arrived on the jazzclub's stage for two very varied evenings, which could not have been more different in their interpretation of jazz. The festival offered them the chance to draw attention to themselves, not only from the audience, but also from the 27 festival organisers from all over Europe, invited by AUSTRIAN MUSIC EXPORT.
By now, word should have spread far and wide: Jazz from Austria has become a brand known beyond its borders. The two-day festival organized by Austrian Music Export in cooperation with Porgy&Bess in a sense can be seen as a reflection of this very positive development. As in previous years, the audience was numerous and the atmosphere was excellent. Not surprisingly, the program on both evenings was once again musically spectacular and, above all, stylistically diverse. Exactly what the young domestic jazz generation stands for and what is of interest to the many international festival organisers, who were invited from all over Europe, from the Netherlands to Israel, from Norway to Macedonia and Serbia.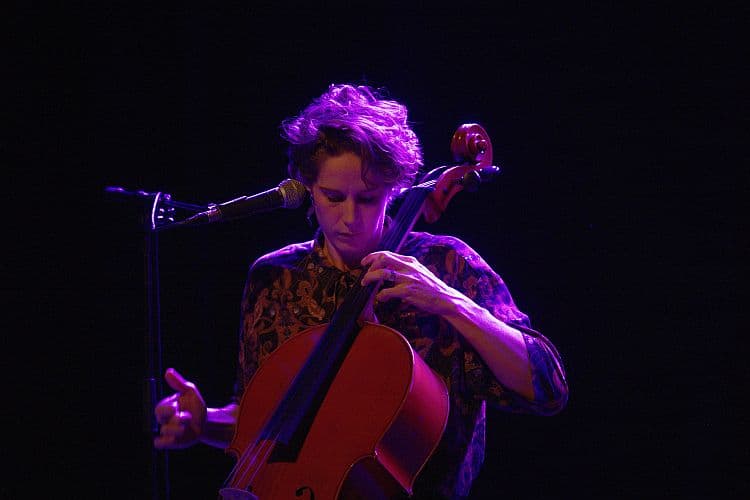 THE AUSTRIAN SCENE IN THE SPOTLIGHT
With the Sketchbook Quartet a band opened the festival that is following a somewhat different path of jazz. Cellist Sophie Abraham convinced as a musician who, coming from classical music, practices her very own exciting sound, Tubonika appeared to be a duo that masters the bridge from jazz to world music in a thrilling way. On the second evening, the chamber jazz duo Sain Mus showed the audience what can be achieved in terms of sound with the combination of cello and guitar, Maja Osojnik and Matija Schellander celebrated an artistic musical originality as Rdeča Raketa with their electronic equipment. This year's festival ended with the very elegant and playful jazz sound of the quartet Purple is the Color.
Kick Jazz founder and festival manager Helge Hinteregger draws a positive balance: "Kick Jazz has continuously developed itself from edition to edition and is now very positively perceived by the international festival promoters. The two-day format with six bands is particularly convincing. Their presence at the festival is also a signal of the presence of an interesting scene. Kick Jazz also offers musicians a good opportunity to be seen and heard by the festival promoters and to get in touch with them."
In summary, it can be said that the fourth edition of the festival was another big success and will continue to give the young Austrian jazz scene a boost.
Michael Ternai – translated from the German article (mica – music austria) by Julian Schoenfeld
---
Links:
Kick Jazz 2019
Porgy & Bess
Sketchbook Quartet
Sophie Abraham
Tubonika
Sain Mus
Rdeča Raketa
Purple is the Color