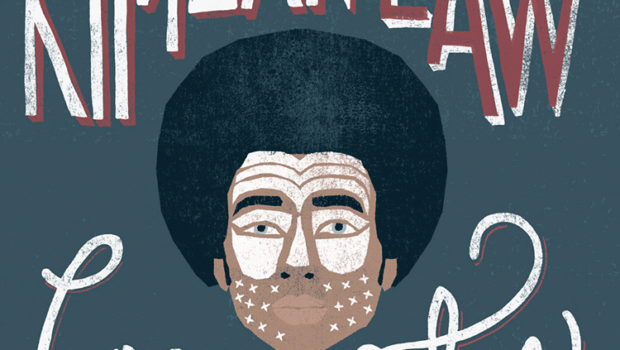 Just 20 years old, the young Viennese artist Kimyan Law has recently released his debut album. Signed by the British drum'n'bass label Blu Mar Ten, which has taken quite a liking to this artist, Kimyan Law has now also caught the attention of Hospital Records, the mother of drum'n'bass labels.
THE ALBUM OF A MULTI-INSTRUMENTALIST
Born in 1994 as the son of an Austrian mother and a Congolese father in Vienna, Kimyan Law (real name Nico Mpunga) released his debut album "Coeur Calme" in November last year with the British label Blu Mar Ten. Other artists first settle for an EP, but Kimyan Law just effortlessly pulled a full album out of the hat.
Those who expect a bunch of immature adolescent songs are completely wrong. The twelve new tracks are extremely coherent and are all of a rare beauty and foreign character. Celebrated by the press as the new drum'n'bass wunderkind, Kimyan Law admits that he plays seven instruments. When asked about the sound of his album, he lists harp, guitar, bass, kalimba (a traditional African thumb piano), drums, percussion, djembe, flute, sticks and all kinds of kitchen appliances, as well as earth, glass and wood that served as materials for his sound production.
It is hard to squeeze the entire album into the genre drawer "drum'n'bass". Although the broken beat serves as the central framework, the shifts, breaks, and reshuffles in the middle of the songs keep danceability at a distance. An exception is "Umbra" with its minimalistic approach that is reflected in monotonous rhythms and chopped sounds. Every afterhour crowd would worship this track. In contrast, "Daimyo" seems to be quite experimental and is reminiscent of compostions from 20th-century classical music.
Besides the instruments, Kimyan Law's tracks include voices or rather vocal fragments, like in the remix of "We Are Fish" (Clara Luzia). There are also frequent bells that ring and unite, as in "Eclairage", with gentle soundscapes. The hour-long album is for the most part carried by atmospheric sounds. The album invites the recipient to listen carefully, since there plenty of crackles and hisses hiding behind every corner, which underline the depth of this album.
SOON THERE WILL BE NO NEED FOR INTRODUCTION
In November 2014, the music magazine Vice asked the crucial question: "Who is Kimyan Law?", in December 2014, the popular Austrian radio station FM4 announced him as "Soundpark's Artist of the Month" and in February this year, the renowned drum'n'bass label Hospital Records invited him to perform in London with the likes of London Elektricity. He will also be contributing a track for the label sampler of Hospital Records.
For the Austrian electronic music scene this is just further evidence that the Austrian soil is fertile, especially in Vienna. With Kimyan Law we have a young artist that is obviously on a mission to ignore the local borders and attract international attention. We are not only very pleased about this amazing new album, but also excited to follow every further step of this exceptional talent.
Links
https://www.facebook.com/TheKimyanLaw
http://www.blumartenmusic.com/
https://www.hospitalrecords.com/
Lucia Laggner (translated from German)
Photo credit: Kimyan Law
---
FIND MORE INFORMATION ON AUSTRIAN MUSIC AT MICA – MUSIC AUSTRIA
mica – music austria is the foremost source of information on all things related to Austrian music and provides services on many levels.
Besides easy accessible information on practical knowledge, free career and legal advice, and many external information links about music in Austria, the German-language music magazine is one of the most popular features of the mica – music austria website.
Link: http://www.musicaustria.at