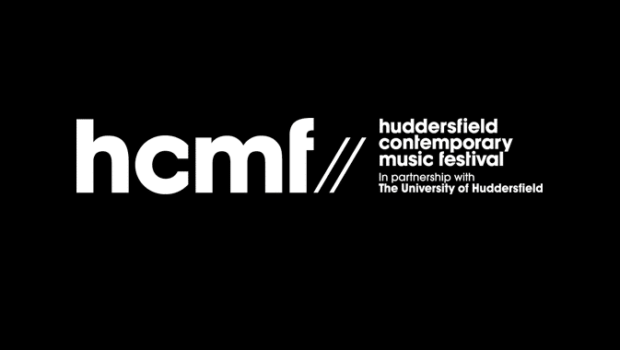 HCMF – Huddersfield Contemporary Music Festival
Huddersfield, UK
November 20 – 29, 2015
Austrian composers feature strongly in UK's leading celebration of new music
Austrian 'supergroup' Klangforum Wien gives the opening concert (Friday, November 20) at Britain's leading new music festival, Huddersfield Contemporary Music Festival (hcmf//), with a rich programme of European works, a UK Premiere by Peter Jakober and a work by the ensemble's founder, Beat Furrer.
BBC Radio 3 will broadcast Klangforum Wien's concert in its Hear and Now strand, bringing the ensemble's work to a wider audience.
The Vienna-based group – a crack ensemble of international soloists – last performed at hcmf// in 2008 when it garnered glowing reviews and an enthusiastic response from the Festival's demanding public.
Klangforum Wien's concert is produced by hcmf// supported by Austrian Music Export and Austrian Cultural Forum London.
The Festival includes more works by Austrian composers – many of them UK Premieres – including epar by Manuela Meier (United Instruments of Lucilin: Saturday, November 21), Smart Dust by Thomas Larcher (Richard Uttley – piano: Saturday, November 21), Peter Ablinger's Augmented Study for 7 violins (Biliana Voutchkova – violin: Wednesday, November 25) and Klaus Lang's Seven Views of White (Arditti Quartet: Sunday, November 29).
This year's Festival – the 38th edition – runs from Friday, November 20 – Sunday, November 29, 2015.
hcmf// is Britain's leading contemporary music festival. Regarded as a weather-vane for the state of contemporary music in all its forms – embracing contemporary classical, jazz, improvisation, sound art and noise – the Festival is a 'must' for audiences, composers, ensembles and commentators from all over the world.
Other much-anticipated highlights of this year's hcmf// include UK Premieres of new works by American composers La Monte Young, George Lewis and John Zorn, as well as performances by the London Sinfonietta and the Berlin Splitter Orchester.
Huddersfield Contemporary Music Festival Link: hcmf.co.uk
PERFORMING AUSTRIAN ARTISTS & COMPOSERS
Friday, November 20 – 6pm – St Paul's Hall, Huddersfield
Klangforum Wien | Conductor: Clement Power
Programme includes:
Beat Furrer – linea dell'orizzonte
Peter Jakober – Substantie (UK Premiere)
Saturday, November 21 – 5pm – Phipps Hall, University of Huddersfield
Richard Uttley (piano)
Programme includes:
Thomas Larcher – Smart Dust
Saturday, November 21 – 7.30pm – St Paul's Hall, Huddersfield
United Instruments of Lucilin
Programme includes:
Manuela Meier – epar (UK Premiere)
Wednesday –  November 25 – 7.30pm Bates Mill Blending Shed
Biliana Voutchkova (violin)
Programme includes:
Peter Ablinger – Augmented Study for 7 violins (UK Premiere)
Sunday, November 29
Arditti Quartet
Programme includes:
Klaus Lang – Seven views of white (UK Premiere)
ABOUT HUDDERSFIELD CONTEMPORARY MUSIC FESTIVAL (hcmf//)
Huddersfield Contemporary Music Festival (hcmf//) is one of Europe's leading cultural institutions and the UK's foremost international festival of new and experimental music. Celebrating its 38th edition in 2015, hcmf// was founded in 1978. What started as a modest weekend of new music organised through the University of Huddersfield's Department of Music, the festival has grown into a major international showcase at which nearly 400 of the world's finest new music ensembles and most of its leading living composers have appeared – including Boulez, Berio, Cage, Ligeti, Stockhausen, Xenakis and, more recently, Jonathan Harvey, James Dillon, Rebecca Saunders, Bent Sørensen and Maja S K Ratkje.
Under its current Artistic Director, Graham McKenzie, the festival has expanded to embrace not only contemporary classical music but also improvisation, electronic music, sound art and noise.
hcmf// takes place every year over ten days in late November in the West Yorkshire town of Huddersfield and comprises of approximately 50 events. It includes concerts, music-theatre, dance, multi-media, talks and film, with a related Learning and Participation programme devised to reflect the artistic programme.
hcmf// aims to provide life-changing and unique artistic experiences to as wide an audience as possible; to be an international platform for new music and related contemporary art forms in Britain; to enthuse existing audiences and draw in new ones through adventurous programming and informed, stylish presentation. Continued/….
The Festival is supported by Arts Council England and Kirklees Council. The University of Huddersfield remains a key partner, as does BBC Radio 3, which broadcasts a wide range of programmes from Huddersfield every year.
---
Media Contact for Austria's presence at hcmf//:
weberberger@musicaustria.at