Let him pass – the angry citizen is back. More hedonistic this time, though. After KREISKY and the German author SIBYLLE BERG had several performances of VIEL GUT (gege)ESSEN at the Vienna Rabenhof Theater last year, KREISKY have released their fifth album in their 11 years of existence. "Blitz" (Wohnzimmer Records) is a logical continuation of previous observations of social processes, combined with a lot of humour, bizarreness and – not to forget – pop. The new album was produced by no less than ALEX TOMANN, who once produced "Schick Schock" by BILDERBUCH together with ZEBO ADAM and can thus call himself the protagonist of Austrian hipness since 2015.
Beyond its new lightness and pithiness, "Blitz" is as usual timeless, profoundly banal, and comically sad. When frontman Franz Adrian Wenzl stands up in the circle of a self-help group in the music video for "Veteranen der vertanen Chance" and sings about the missed deadline, the kiss not given, or the bottle of wine before the job interview, it is hard to tell if you want to laugh or cry. But the urge to laugh is usually stronger.
"The emotion that the music conveys should also be reflected in the lyrics. That's why things are more pointed and more emotional. Of course, there must be a sense of humour," says Wenzl himself.
The new Kreisky album "Blitz" was recorded quickly and simply in Matthias Kastner's Kellerstudio (GoldlackStudio Wien). At least compared to the band's earlier, very tedious recording processes. The result sounds as relaxed as the process. The first number "Bauch Bein Po" sarcastically and rockingly satirizes yoga culture and at the same time expresses a common theme, namely farewell and separation: "You are with the Bauch Bein Po/ at least to four/ and I start the Renault/ and I am then no longer here" (Du bist beim Bauch Bein Po/ mindestens bis vier/ und ich starte den Renault/ und ich bin dann nicht mehr hier.)
Love or interpersonal relationships are a subject that run through all the songs. In "Oh nein, die verlieben sich!" Hanna's best friend finally wishes to be acknowledged by her, because he loves her so much. And in "Autokaufen ist Maennersache", the protagonist doesn't know what the engine capacity is, but admits: "I just wanted to keep up, at your expense."
"Ich löse mich auf" is quiet and melancholic à la Element of Crime. "There are days when I can't stand a person/ to greet the postman/ that's just fine." ("Es gibt Tage, da vertrage ich keinen Menschen/ Den Briefträger grüßen/ das geht gerade noch.") While the musical "I" gives in to an existential crisis and we fall dreamily into the acoustic armchair of fragile misfortune. With a smile on our lips.
ENTER THE ANGRY CITIZEN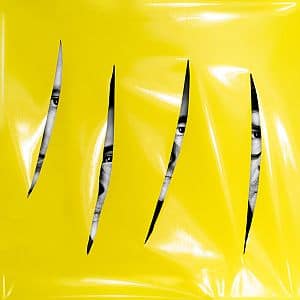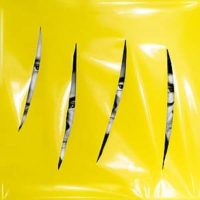 And then he finally arrives, Kreisky's angry citizen, who according to one of the song titles has transformed himself into the "twentieth-century fool". Over electronic rhythms he laments our time: "Cars and smoking and television and CD collections – that's all gone."
However, in Austria in particular, smoking will be possible until the Earth decays – or at least for a few more years. Kreisky probably couldn't predict this, though. The songs on "Blitz" were recorded about two years ago. But the band doesn't want to act or react politically anyway, because Wenzl says: "If I were someone who wanted to make a political difference, I wouldn't take the detour via a rehearsal room or play concerts in front of at most a few hundred people".  So it is probably better not to over-analyse the texts, and certainly not to draw any possible parallels with daily politics.
In this sense, the last number "Sudoku" closes with catchy guitar and computer sounds: "Thank you so much. We have everything under control. We're leaving now."
Julia Philomena (translated from the German article by David Dempsey)
Kreisky live:
12.04.18 Graz, PPC
13.04.18 Innsbruck, PMK
14.04.18 Linz, Stadtwerkstatt
19.04.18 Wien, WUK
07.05.18 München, Milla
09.05.18 Hamburg, Häkken
10.05.18 Berlin, Berghain Kantine
11.05.18 Köln, Subway
12.05.18 Stuttgart, Merlin
Links: