Music Cities Convention is the world's first conference focusing on the relationship between city planning, strategy, development and the music industry.
From venue and community space development to education, employment, event provision, licensing, regulation and demographics, city tourism, soft power and brand development, music industries impact a number of issues prevalent in city planning, strategy, regulatory and legislative aspects. Music Cities Convention brings together the top minds from municipalities, regions, academics, consultancies and the music industry to discuss, debate and  introduce new thinking, action and structure to develop more vibrant, global cities.
Held annually alongside The Great Escape – Europe's Leading Festival for New Music, Music Cities Convention is initiated by The Great Escape co-founder Martin Elbourne and global music market development agency, Sound Diplomacy.
FORMAT
Music Cities Convention brings together cities from around the world and showcase solutions and tactics taken in cities to use the music industry – and all its variants – to improve city life. This is presented in a number of short 'TED' style  presentations, along with two collaborative panels and intensive networking. All talks will be introduced from each continent, from both music industry and city perspectives.
NEXT MUSIC CITIES CONVENTION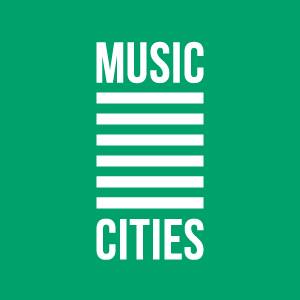 The next Music Cities Convention is:
May 18, 2016
Brighton, UK
Tickets for the event are available here.
PAST EVENTS IN NUMBERS
BRIGHTON / MAY 2015
120 DELEGATES
50 CITIES REPRESENTED
20 COUNTRIES ATTENDED
13 PRESENTATIONS
2 PANELS
1 NEW DEBATE
WASHINGTON D.C. / OCTOBER 2015
170 DELEGATES
60 CITIES REPRESENTED
11 COUNTRIES ATTENDED
9 PRESENTATIONS
4 PANELS
1 NEW DEBATE
Website Link: www.musiccitiesconvention.com