MUSIC DECLARES EMERGENCY is a group of artists, music industry professionals and organizations that stand together to declare a climate and ecological emergency and call for an immediate governmental response to protect all life on Earth. We believe in the power of music to promote the cultural change needed to create a better future.
With an urgent appeal, Austrian musicians and representatives of the music industry address the public on the occasion of Earth Day: "We have a climate emergency. The earth heating and the destruction of our nature threaten the future of our planet and thus all humans, who live on it. As musicians, we want to make a contribution and raise our voices so that this climate emergency is finally taken seriously," explain the initiators of the domestic appeal, which has already been joined by numerous musicians from Austria. Among the first signatories are Ina Regen, Hearts Hearts, Fred Owuso, Skero, Dorian Concept, PIPPA, Onk Lou and Sigrid Horn.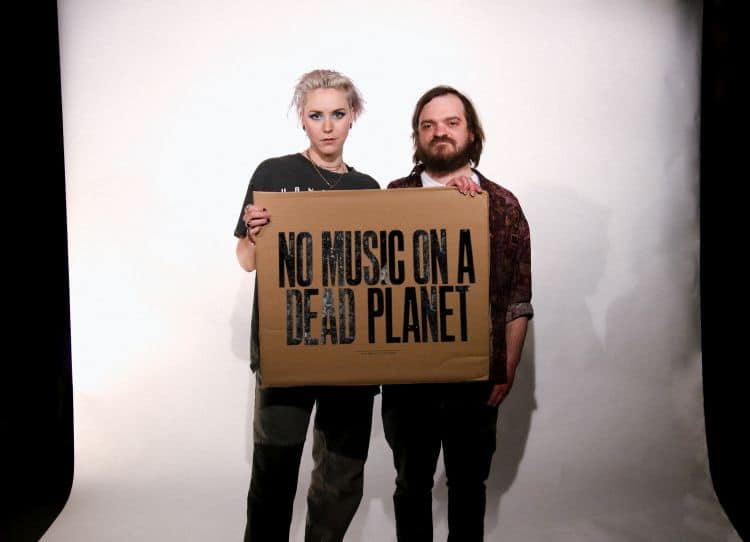 "Music Declares Emergency" originated in the UK, and now musicians have declared a climate emergency in numerous countries around the world. Massive efforts are needed both within the music industry and beyond. "The climate crisis is above all a crisis of our political and economic system. Everyone can do something for climate protection, but we must put pressure on all decision-makers so that future generations still have a planet to live on,"as Hearts Hearts put it. The joint declaration also includes a commitment by the music industry to reduce its own ecological footprint.
THE "MUSIC DECLARES EMERGENCY" DECLARATION INCLUDES 4 POINTS:
We call on the government, the media, and music industry stakeholders to speak the truth about the climate emergency.
We call on the government to act now to stop the loss of biodiversity and reduce CO2 emissions to zero by 2030 at the latest.
We recognize that the emergency has arisen from global injustices and seek systemic change to protect life on our planet.
We are aware of the ecological impact triggered by the activities of the music industry and commit ourselves to immediate action.
ACTIONS
For lists of actions you can take as artists, go here.
For lists of actions you can take as companies and organizations, go here.
For lists of actions you can take as fans and music consumers, go here.
Music Declares Emergency Austria is an initiative of people from the Austrian music industry, artists, music lovers and climate protectors. The initiators include representatives of labels, agencies, the Austrian Music Fund, the VTMÖ (Association of Independent Record Companies, Music Publishers and Music Producers Austria) and WWF Austria.