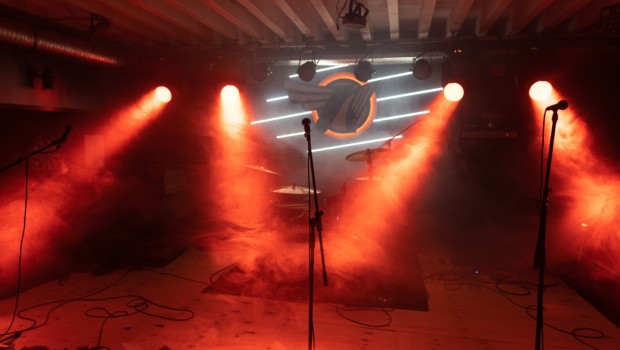 Applications are open for artists and creatives to showcase at numerous music industry events throughout the second half of 2019 and early 2020. Read up on some selected European festivals if you are keen to take your artist on the road. If you are in doubt, which festival is the right one for you, or if you are planning to apply with your artist, check our "Showcasing" section and let us know!
We are also happy to announce this year´s focus countries Hungary and Sweden! Be sure to save the dates for our partner festivals BUSH (Nov 2019, HU) and VIVA SOUNDS (Dec 2019, SE) as well as for Waves Vienna 2019 where we will welcome Hungarian and Swedish delegations in Austria.
Waves Vienna
Date: September 26-28, 2019
Waves Vienna is the city's first club- and showcase festival. In autumn Vienna's most significant clubs, unique off-locations, and the public space will merge into the site of the Waves Vienna Festival. The Waves Vienna Music Conference constitutes a part of the festival and offers the possibility to attend lectures and panels and participate in workshops.
Applications for Waves Vienna remain open until May 31.
---
APPLY NOW
Reeperbahn Festival
Date: September 18-21, 2019
Since its debut in 2006, the Reeperbahn Festival has grown to become one of the most important meeting places for the music industry. In partnership with Reeperbahn Festival, Austrian Music Export has arranged a special rate for Austrian delegates. To obtain your discount code, please send us an eMail until Sept 16th to office[at]musicexport.at.
Additional travel & hotel discounts can be found on the festival´s website.
Artist applications are still open until July 8!
MAMA FESTIVAL Paris
Date: October 16-18, 2019
More than 100 showcases will take place across 3 days and 10 venues in Paris in October for the MaMA Festival & Convention.
Apply here for MaMA until May 31.
A special rate for 3-days all-access passes are available for Austrian delegates at a rate of 95€ instead of 140€. Please get in touch to be provided with a promotional link. The deadline to use this discount will be September 13, 2019.
Iceland Airwaves
Date: November 6-9, 2019
Halfway between North America and Europe, Iceland Airwaves brings together emerging Icelandic talents and the most promising acts from around the world. Every November, Reykjavik comes to life for a four-day conference and non-stop music. The deadline for international bands to apply for Iceland Airwaves 2019 is June 30th, 2019 at 23:59 GMT.
Deadline to apply: June 30th
Eurosonic Noorderslag  2020
Date: January 15-18, 2020
Eurosonic Noorderslag is the key exchange and networking platform for European music, with a proven track record for helping new and upcoming acts break into the international music scene. Selling out each year, ESNS attracts over 4000 delegates, including representatives of more than 400 international festivals.
Artist applications for Eurosonic Norderslag 2020 are now open!
Apply here for ESNS 2020 until September 1, 2019.
MENT Ljubljana
Date: February 5–7, 2020
MENT Ljubljana is a three-day award-winning showcase festival of fresh artists from all over Europe and beyond, during which around 70 acts perform at different venues in Ljubljana. The international conference focuses on the music industry and creativity. The sixth edition of MENT Ljubljana will take place  from February 5–7, 2020.
Applications for artists are available for free through Gigmit (until 8th August 2019).
Applications for music professionals are open as well (until 4th October 2019).
SXSW Music Festival
Date:  March 16–22, 2020
The SXSW Music Festival brings artists, fans and music professionals together with film and tech industry creatives. Each year, around 2,000 artists from every corner of the world join together in Austin, Texas. Not limited by musical style, the SXSW Music Festival strives to present both iconic and emerging acts each year to the reps from record labels, booking agencies, management and PR firms, publishers, media outlets, artists, and fans in attendance to help shape the dialogue about the global music industry.
Showcasing Artist Applications will open on July 1. Applictions for artists will be open until September 13, 2019 (Early Deadline), October 25, 2019 (Final Deadline)
---
Save the Date
WOMEX
Dates : October 23–27, 2019
The music fair WOMEX – the World Music Expo – is the most international music meeting in the world and the biggest conference of the global music scene, featuring a trade fair, talks, films and a showcase festival. Since 1994 WOMEX has been travelling all across Europe. Womex 2019 takes place in Tampere, Finland.
Nouvelle Prague
Dates: November 8-9, 2019
Nouvelle Prague is the first-ever showcasing festival in the Czech Republic, primarily focused on overseas bands. A discount for Austrian professionals will be available soon.
Bush – Budapest Showcase Hub
Dates: November 13-15, 2019
Bush – Budapest Showcase Hub is a music showcase event and conference focusing on the Eastern European region. Showcasing artists are selected by music professionals from the region.
VIVA SOUNDS
Dates: December 6-7, 2019
VIVA SOUNDS is a club festival and music conference in Gothenburg, happening for the third time in 2019. The festival runs in six venues and aims to bring the local scene and national plus international guests together in Sweden.
AND THERE`S MORE..
Have a look at the Innovation Network of European Showcases, or INES, a European cooperation project initiated by eight international showcase festivals and gigmit. The program supports European artists and music pros to perform at or attend regional showcase festivals all over Europe.
For international destinations keep an eye on the "Reeperbahn Festival International" series of festival spin-offs in Nashville, Beijing, New York, Accra and Los Angeles with the support of the German Federal Foreign Office.