Eurosonic Noorderslag is the most important showcase festival in the European live music industry. The 29th edition of the Dutch festival will take place on January 14 – 17, 2015, in Groningen, the Netherlands, featuring perfomances by Europe's freshest up-and-coming music artists. The festival gathers the most important music industry protagonists, such as festival organizers, bookers, music promoters and pop experts, from across Europe to get an idea of the most promising acts on the market.
Each year a different European country is highlighted to underline and showcase the vivid and diverse music scene of the respective focus country. Austria received this honor at Eurosonic Noorderslag 2014 and was put on display with 18 Austrian acts. For the next Eurosonic Noorderslag 2015 the focus will be directed to Iceland.
At the upcoming Eurosonic Noorderslag edition five exceptional local acts will be representing Austria: Bilderbuch,  Bulbul, Gods, Moonlight Breakfast and Ogris Debris. In addition to Austria's performing artists, Klangkarussell has been announced as a winner of the prestigious European Border Breakers Awards (EBBA) 2015.
Links:
Eurosonic Noorderslag | www.eurosonic-noorderslag.nl
European Talent Exchange Program (ETEP)| www.etep.nl
European Border Breakers Awards (EBBA) | www.europeanborderbreakersawards.eu
AUSTRIAN SHOWCASES
Performance Date: Friday, January 16
Time: 20:45 – 21:30
Venue: VERA, Groningen
BILDERBUCH (Maschin Records/Virgin Records) are well on their way to becoming an international success story. Noisey/Music by VICE once described Bilderbuch as "the embodiment of coolness. So cool, that they are probably the only ones besides Kanye West that can get away with autotune, without sounding like absolute shit – and that with German lyrics." Their new album Schick Schock will be out in February 2015.
http://www.bilderbuch-musik.at

---
Performance Date: Friday, January 16
Time: 01:15 – 02:00
Venue: DE SPIEGHEL, Groningen
BULBUL (Exile On Mainstream/Rock Is Hell) is probably the most unconventional, trippy and deranged rock formation in Austria. Those who have experienced the trio live already know that the concerts are an electrifying and unforgettable experience, leaving ears ringing with a frenzied blast of sound.
http://www.bulbul.at

---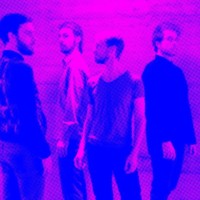 Performance Date: Thursday, January 15
Time:  00:15 – 01:00
Performance Venue: HUIS "DE BEURS", Groningen
GODS (Wohnzimmer Records) have formed a strong vision for their new band and art collective, playing with the boundaries of alternative synth pop, electronic music and a wide spectrum of artistic and thematic influences. The release of the eponymous debut album GODS is due early 2015 (Wohnzimmer Records).


---
Performance Date: Thursday, January 15
Time: 01:15 – 02:00
Performance Venue: MUTUA FIDES, Groningen
MOONLIGHT BREAKFAST (Motor Entertaiment) is a band originally from Romania that is now partially based in Vienna and ready to conquer the international scene. With its feel good vibes, catchy electro swing tunes and positive message, the band has already made a name for itself by playing a number of high profile gigs throughout Europe and around the world.
http://moonlightbreakfast.com

---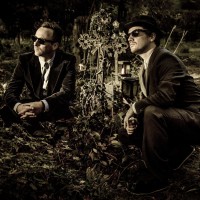 Performance Date: Friday, January 16
Time: 02:00 – 02:45
Performance Venue: SIMPLON, UP, Groningen
OGRIS DEBRIS (Affine Records) are an internationally acclaimed producer duo straight out of Vienna and – hell yeah! – the lads know how to rock a stage! Combining cutting-edge digital production with finest ingredients of techno and house, Ogris Debris create a unique brand of dance music.
http://www.ogrisdebris.com

---
Performance Date: Wednesday, January 14
Venue: EBBA Award Show, Stadsschouwburg, Groningen
KLANGKARUSSELL is a winner of the prestigious European Border Breakers Awards (EBBA) 2015. Their hit single "Sonnentanz" took the world by storm and brought Klangkarussell instant international fame. In 2014 Klangkarussell released their highly anticipated debut album "Netzwerk" and gained a tremendous amount of international buzz and critical acclaim, especially in the German-speaking realm.
http://www.klangkarussell.com

Photo: © Bart Heemskerk