Check out some of the latest albums popping their musical buds out of the ever-fertile AUSTRIAN JAZZ field. Whether the acts are new to you, or already on your list of all-time faves, take a listen to some recent releases in the scene.
---
JAZZBABY! – A Tamed Tigers Roar
A wonderfully varied jazz sound, with a chamber music touch, carried by a lot of feeling that builds from a wealth of other music – that's what you get on "A Tamed Tigers Roar" (Enja Records), the new album by the German-Austrian duo JAZZBABY!.
The beauty of this album is that the duo does not limit itself musically in any way, but really tries to make the boundaries between styles disappear into the pieces, or to let other genres trickle in. And this is accomplished by the Bavarian singer with the expressive voice and the Tyrolean pianist and composer, in a decidedly delicately elegant, and at the same time dynamic, way.
---
With its new album, "Birimbiri" the DUO SAMAMBAIA  proves itself to be a formation, which knows how to connect the European jazz with the South American music tradition. The pianist Fagner Wesley and guitarist Marco Antônio da Costa, bring to their album a sound, which is unmistakably rooted in the tradition of Brazilian, instrumental music, but also engages powerfully with the essence of jazz.
Their music is an expression of the immense joy of playing, combined with extraordinary musical abilities. It is one that breathes and spreads emotional exuberance, and makes you listen intensely and celebrate emphatically.
---
CS 30 CLAUS SPECHTL TRIO – We Crossed Our Way
With "We Crossed Our Way" (ATS Records) the CS 30 CLAUS SPECHTL TRIO delivers an extremely well-made album. In the beginning, Claus Spechtl (guitar, composition), Gina Schwarz (bass, composition) and Gernot Bernroider (drums) simply wanted to jam, regularly. With time, however, the desire grew to take things to the next level; which is what happened.
It took until 2019 for them to finally decide to record their music. The result is an album that tells a very exciting story when it comes to jazz. "We Crossed Our Way" has become an album on which jazz vibrates, yet something different occurs. The Claus Spechtl Trio sets its own musical accents – ones that really stick.
---
SUSANNE PLAHL, THE LIGHTNING ROD – Flow
On their new album "Flow", SUSANNE PLAHL and her band THE LIGHTNING ROD know how to revive old-school blues-rock in a new sound and rousing form.
On the new album, the Viennese singer with a powerful and expressive voice, along with her wonderfully playful fellow musicians, show how homage can still be paid to the blues genre without sounding old-fashioned.
On "Flow", the best of now and then, in blues and rock, meet and unite. And that, in a decidedly casual tone.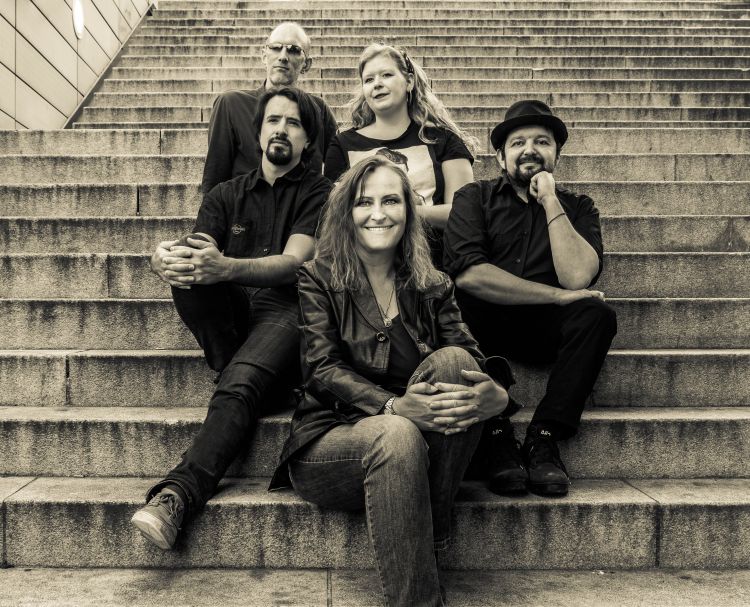 ---
RAPHAEL WRESSNIG & IGOR PRADO – Groove & Good Times
Raphael Wressnig & Igor Prado present with "Groove & Good Times" (Pepper Cake) an album that celebrates groove in its most literal, yet casual form.
The notable feat achieved excellently by the Austrian-Brazilian trio is to avoid even a moment of sounding old-fashioned, while enveloping the sound of past times, in modern clothes, and showing how lively blues and funk can still sound today. All you have to do is go along with these rhythms and melodies, to party to this sound that lifts your mood from the first note on. That's all this album asks of you.
Michael Ternai
---
Links: 
Translated from the original articles in German by Arianna Fleur:
JAZZBABY! – A Tamed Tigers Roar
Claus Spechtl Trio – We Crossed Our Way
Susanne Plahl & The Lightning Rod – Flow