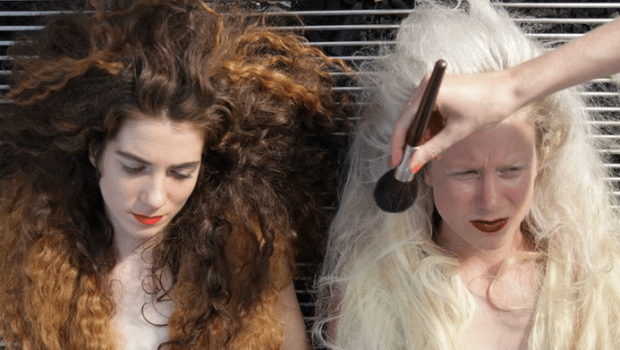 After its successful premiere in 2013,  the Austrian Music Video Award will be bestowed for the second time at the international short film festival VIS – Vienna Independent Shorts. One of this year's 14 nominees is Fijuka's video of the song "Behave (From Now On)", directed by Florian Pochlatko.
The good thing about pop music is that even when you think it has all been done before, there are always surprising new acts that leave you in awe. This is exactly the case with the Viennese duo Fijuka. The self-titled debut album of Fijuka was undoubtedly one of the most anticipated local pop albums of the past year. Prior to the album, Ankathie (synthesizer, vocals) and Judith Filimónova (bass, vocals), the two heads behind this band project, already managed to position and portray their EP "Behave" and the accompanying video as the next big upcoming pop music promise.
From a musical standpoint, the hopes invested in this duo were not disappointed. With all the necessary songwriting skills and an extraordinary broad understanding of music, Fijuka succeeded in delivering a truly impressive piece of work that has everything a great album needs. Their sophisticated, elegant and varied electro pop, infused with 80s aesthetics and an artistic feel, is music that crawls under your skin and at the same time has some tremendously catchy qualities. Obviously, there is a lot more to be heard from this talented duo in the future.
The Austrian Music Video Award will be awarded at the VIS festival's Screensessions on the 26th of May 2014 and is organised in coorperation with the Poolinale and mica – music austria.
Links:
Fijuka | www.fijuka.com
VIS – Vienna Independent Shorts | www.viennashorts.com
Photo: Helen Parkes