Getting out from behind a band and putting your own performance in the spotlight – that is exactly what Philipp Nykrin did with his most recent solo release "Songbook". And he did in in the most intoxicating manner.
Philipp Nykrin has a reputation as one of the most varied and busy pianists in Austria. His bands and projects include Namby Pamby Boy, Wire Resistance and SK Invitational. But on his new album, the musician from Salzburg once again takes on the role of a solo artist. Just him and his piano, some synths and sound experiments. These are basically the components that make up Philipp Nykrins album "Songbook". Mostly.
He did receive some musical support from a few of his longtime musical collaborators like his Namby Pamby saxophonist Fabian Rucker, the trumpet player Martin Eberle from Kompost 3, and the German rapper Fiva.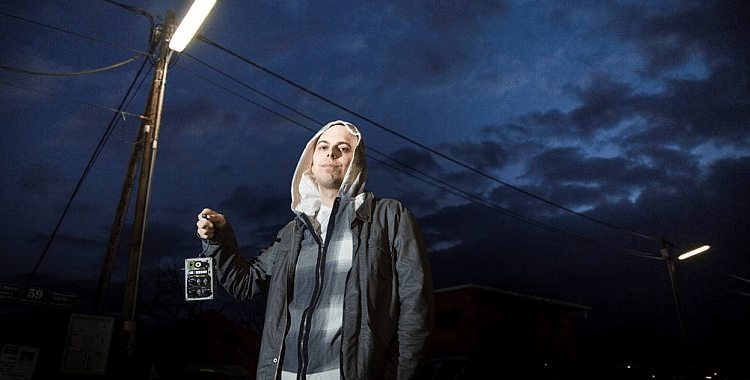 A COLOURFUL MIX OF DIVERSE STYLES
"Songbook" reveals itself as an album of many different musical languages and accents. That's because Philipp Nykrin, as usual, approached the whole thing with total openness. He draws a broad musical bridge, taking us on a journey through many styles and intensities. His music draws on jazz and plays with electronic music, even occasionally approaching pop sounds and hip hop.
He isn't afraid of wild and impetuous improvisation or of sounding smooth and melodious either with moods ranging from calm and reserved to dense and broad sounding. The beauty of this album is that no one piece resembles another. Every single one tells its own compelling story. Of course, the outstanding efforts of his collaborative partners only add to this, like the particularly seductive track "Das Leben anderer Leute" featuring Fiva on the mic.
Philipp Nykrin, who claims he only spent a few weeks writing the songs on "Songbook", has once again proven his exceptional skills and manages to make excellent and ambitious music accessible. He lets it flow. Sometimes more emotional and straight, sometimes playful and impulsive. And it flows from the very first to the very last note.
Michael Ternai (adapted from the German by Dave Dempsey)
Links:
Philipp Nykrin
Philipp Nykrin (Facebook)
Listen Closely