At the moment in Austria it's all about that new-found sense of confidence. Once again, a new breed of sharp, good-looking boys, proper rockstars are standing out there front of stage, proclaiming things like "We're going right through the middle" (MAURICE ERNST, singer of the band BILDERBUCH, which translates as picture book) or "We dare!" (MARCO MICHAEL of WANDA, both interviewed for a Bavarian radio special about the "new pop capital Vienna"). They see themselves feted in the arts pages of German broadsheets, sensing their perfect opportunity to rule the German-speaking pop world, and already the first few backlash pieces against those only-just-crowned young kings (Bilderbuch and Wanda) are starting to appear – always a sure sign that you've really made it in this country.
Article written by Robert Rotifer for the new extended edition of "Austrian Heartbeats – A Contemporary Musical Travel Guide to Austria".
The old word "Austropop", last used as a catch-all phrase in the 1970s and 80s and since then shunned as naff by generations of bands, is suddenly being used without irony again because the pull of events seems just too "Undeniable/Irresistible", to quote the title of a recent single by CATASTROPHE & CURE, young guns already lurking in the slipstream.
It's worth mentioning that again it is the boys stand in the spotlight, even though things had already looked very different in the past few years that now seem more like an interregnum of female figureheads like SOAP&SKIN, CLARA LUZIA and GUSTAV. And one cannot help but notice that these boys throw around Falco quotes with an impressionist's zeal. But never mind. Just this once let's not allow that typical jealous Austrian scepticism towards a little bit of well-deserved attention get in the way of our enthusiasm over Wanda's arch-Viennese cad charm and Bilderbuch's smart digital makeover of the guitar band format.
At the same time, however, we shouldn't lose sight of the sheer diversity of the Austrian pop scene that prepared the ground for this heady moment of consensus. If until recently there had not been a definitive Austrian pop phenomenon since the downtempo boom period of the 1990s (spearheaded by Kruder & Dorfmeister etc.), it wasn't because there was nothing going on. Quite the contrary, it was all too much and too different to fit into one neat package.
In the early to mid noughties, indie labels such as MONKEY., WOHNZIMMER RECORDS, SEAYOU, SILUH, SCHÖNWETTER, INK MUSIC, KARATE JOE, KONKORD, PUMPKIN, VALEOT and PROBLEMBÄR were crawling out of the woodwork, providing the public broadcaster ORF's alternative radio station FM4 with any imaginable kind of independent pop, as well as the sort of contemporary technological updates that kept open-minded rock bands like NAKED LUNCH or BULBUL going past beyond the electronically dominated late 1990s.
In part, these indie roots flowered into more widescreen pop ambitions as displayed by bands that were made for bigger stages and stylish videos, such as VELOJET, GARISH, M185, FRANCIS INTERNATIONAL AIRPORT, GIN GA, BETH EDGES, STEAMING SATELLITES, OLYMPIQUE, WE WALK WALLS and a new batch of driven and determined pop acts like MYNTH, GODS (formerly BENSH), FIJUKA and their Solo-Spin-Off ANKATHIE KOI, notwithstanding Bilderbuch themselves, who spent a good decade in exactly this company.
Others preferred to cultivate more DIY aesthetics, notably MILE ME DEAF and SEX JAMS, two bands with shared personnel, not least guitarist WOLFGANG MÖSTL, the noise pop scene's perennial poster boy.
Associated acts like MONSTERHEART, DIE ETERNIAS, LUISE POP, HELLA COMET and labels like FETTKAKAO, WILHELM SHOW ME THE MAJOR LABEL, UNRECORDS or TOTALLY WIRED RECORDS have emerged from aesthetically related circles, while artists such as CRAZY BITCH IN A CAVE, POP:SCH, PETRA UND DER WOLF, JUST FRIENDS AND LOVERS, CRYSTAL SODA CREAM, I/II, DOT DASH, GRAN, BRUCH, CLEMENS BAND DENK, TIRANA, LIME CRUSH, GOLDSOUNDZ or ANA THREAT (who forms the brilliant garage punk duo THE HAPPY KIDS with her partner AL BIRD DIRT) have all released records on at least one of these labels. What unites them all is their discreetly underplayed sense of hipness, their refusal or reversal of rockist gender stereotypes and a healthy disdain for the so-called musical professionalism that is so prevalent in Austria, homeland of "proper" music tuition.
No less imbued with the latter kind of rebellion, the sixties psychedelic/trash/garage/rock'n'roll scene is equally busy making a racket, from WILD EVEL & THE TRASHBONES, SADO MASO GUITAR CLUB, BO CANDY AND HIS BROKEN HEARTS from Burgenland, BEAT BEAT from Carinthia via FREUD and THE JAYBIRDS, both veterans of Vienna's old mod scene, all the way to the capital's delightfully francophile MOPEDROCK!!.
Meanwhile, over at the western end of the country in Tyrol you find a more hard-rocking approach untouched by hipsterdom as purveyed by WHITE MILES and MOTHER'S CAKE, while an indie rock band like NIHILS from Waidring in the Kitzbühel district near the German border, but far from any kind of scene, chose to find their audience on a TV talent show.
By contrast, the renaissance of the acoustically-minded Austrian singer-songwriter scene which first blossomed in the early 2000s has turned into a proper community. Back then the afore-mentioned Clara Luzia established herself as a central figure, not least thanks to her label ASINELLA, which introduced the likes of MARILIES JAGSCH and MIKA VEMBER to a scene comprising such wildly different characters as SQUALLOSCOPE, BERNHARD EDER, CLARA BLUME, MARTIN KLEIN, SWEET SWEET MOON, MEL MAYR, ELOUI, ERNESTY INTERNATIONAL, VIOLETTA PARISINI, SUSANNA SAWOFF, NORB PAYR, but also the major label-signed ANNA F. Colourful eccentrics such as FLORIAN HORWATH, DAS TROJANISCHE PFERD (associated with NEUSCHNEE), BERNHARD SCHNUR and ALFRED GOUBRAN, bands like SON OF THE VELVET RAT, A LIFE A SONG A CIGARETTE and DAWA, DUST COVERED CARPET and CONTRAILS, as well as the singer-songwriter collectives LOOSE LIPS SINK SHIPS and NOWHERE TRAIN, all come from a stylistically related semi-acoustic place, but with a growing tendency to venture beyond.
But there's yet another manifestation of singer-songwriting that has been particularly successful since the mid-2000s. You might call it auteur pop: (Often electronically arranged) amalgamates of pop and a more arty, continental song tradition in the vein of avantgarde protest singer EVA JANTSCHITSCH aka Gustav. If ANJA PLASCHG aka Soap&Skin and her more Goth-tinged take on that theme belongs to any genre at all, then this probably comes the closest to the mark. Ditto MAJA OSOJNIK, who has found her own musical language via the Slovenian folk songs of her ancestry while being equally at home in the worlds of improvised music and noise rock, or the duo BIS EINE HEULT whose songs feel more like (and actually are) poems set to music, as well as MIMU MERZ and MEAGHAN BURKE whose concerts border on performance art. From there it's not that far to the cinematic sounds of SIR TRALALA or KARL SCHWAMBERGER aka LAOKOONGRUPPE, let alone the jazz-inflected ballads and pop tunes of WILLI LANDL and the improvised hysteria of the duo KOENIGLEOPOLD. It is no coincidence that the latter two both belong to a circle of musicians calling itself JAZZWERKSTATT while in fact being just as heavily involved in both the arts and the pop scene as they are in jazz. The Jazzwerkstatt was also where MIRA LU KOVACS aka SCHMIEDS PULS, the most exciting new songwriter on the block, recruited her backing band.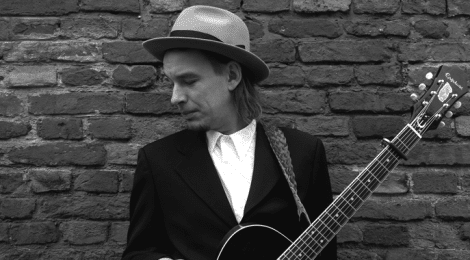 But there's another prolific presence on the scene. For a long time, ERNST MOLDEN was shunned by the critics, now everybody loves him, especially since he rediscovered the Viennese dialect as a language of song at the start of the decade, tackling the embarrassment of 1970s and 80s Austropop head-on. In doing so, he found common ground with the younger, idiosyncratic singer-songwriter DER NINO AUS WIEN, whose band also harbours the talents of RAPHAEL SAS, himself another leading light of the genre.
This is where we come full circle back to Wanda. After all, if you look a bit more closely, it turns out that their loose-limbed cigarette-toting image and whiny delivery didn't come out of nowhere, but actually builds on the mannerisms of their charismatic label mate Nino. It's interesting to see that on their recent joint covers project "Unser Österreich" (Our Austria) Molden and Nino, those early re-adaptors of Viennese dialect, approach the old Austropop canon in a purposefully austere and morbid way while all around them that once so toxic legacy is now cheerfully celebrated without even the slightest qualms.
But no reunion of the pop generations is more symbolically laden than that of the duo WORRIED MAN & WORRIED BOY, the collaboration of HERBERT and SEBASTIAN JANATA. As a part of the WORRIED MEN SKIFFLE GROUP, Herbert was an Austropop pioneer 45 years ago, while Sebastian, his son, is the drummer in JA, PANIK, a band that went from Burgenland via Vienna to Berlin to become the epitome of German-speaking pop for young intellectuals.
All of a sudden, Ja, Panik's cerebral approach, devoid of any male displays of plumage, seems almost alien when set against today's hyper-confident Viennese zeitgeist. Similar things could be said about the band KREISKY and their general air of pissed-off severity which seem like the polar opposite of the soft-tongued sexiness of Bilderbuch or the louche suburban cool of Wanda. Kreisky's only link to the Austropop tradition lies in AUSTROFRED, the comedy alter ego of their singer FRANZ ADRIAN WENZL, who parodies the genre in his tragically deluded persona.
So real life has caught up with satire once again. But however omnipresent the notion of Austropop might be, the main difference between now and the time of the phenomenon's first incarnation is that back then Austropop monopolised Austrian pop culture. This at least, thanks to the diversity of today's musical landscape, is never going to happen again.
---
RADIO TIPS



FM4

: HEARTBEAT (FM4 Mondays, 10-12pm), IM SUMPF (Sundays, 9 to 11pm), SOUNDPARK (Sunday, 1am to 6am)


RADIO WIEN

: KLUBKONZERT (monthly live at Radiocafé, on air the week after, 7 to 8pM)


RADIO ORANGE

: GEZEICHNET FÜRS LEBEN (every 1st and 3rd Friday at 11pm) and DEAD CITY RADIO (every 1st and 3rd Tuesday at 3pm).

ONLINE MEDIA

FM4 Soundpark 
The Gap 
Vice 
Walzerkönig


Aural Chance Meetings under the Viennese Moon



RECORD STORES

RAVE UP (Hofmühlgasse 1, 1060 Wien),
RECORDBAG (Kollergerngasse 4, 1060 Wien),
SUBSTANCE (Westbahnstraße 16, 1070 Wien),
TRANSFORMER AT MQ (Museumsplatz 1, 1070 Wien),
DUX RECORDS (Annenstraße 6, 8020 Graz),
MUSIKLADEN SALZBURG (Linzergasse 58, 5020 Salzburg)

FESTIVALS

BLUE BIRD FESTIVAL (mid November, Porgy & Bess, Vienna),
POPFEST WIEN (late July, Karlsplatz, Vienna),
WAVES FESTIVAL (early October, various locations in Vienna and Bratislava),
POOLBAR FESTIVAL (early July to mid August, Feldkirch)

CLUBS

ARENA (Baumgasse 80, 1030 Vienna),
B72 (Hernalser Gürtel, Bogen 72–73, 1080 Vienna),
CHELSEA (Lerchenfelder Gürtel, Bogen 29–32, 1080 Vienna),
RHIZ (Lerchenfelder Gürtel, Bogen 37-38, 1080 Vienna),
FLEX (Augartenbrücke 1, 1010 Vienna),
FLUC (Praterstern 5, 1020 Vienna),
SONGREITEREI at the BUNKEREI (Obere Augartenstraße 1a, 1020 Veinna),


TRANSPORTER

 (Kettenbrückengasse 1, 1050 Wien),
WUK (Währinger Straße 59, 1090 Vienna),


BANG BANG CLUB

 (Keesgasse 3, 8010 Graz),
PLATOO (various venues in Graz),
PPC (Neubaugasse 6, 8020 Graz),
KAPU (Kapuzinerstraße 36, 4020 Linz),
POSTHOF (Posthofstraße 43, 4020 Linz),
STADTWERKSTATT (Altstadt 22a, 4020 Linz),
KINO EBENSEE (Schulgasse 6, 4802 Ebensee),
RÖDA (Gaswerkgasse 2, 4400 Steyr),
ARGEKULTUR (Ulrike-Gschwandtner-Straße 5, 5020 Salzburg),
ROCKHOUSE SALZBURG (Schallmooser Hauptstraße 46, 5020 Salzburg),
TREIBHAUS (Angerzellgasse 8, 6020 Innsbruck),
WEEKENDER (Tschamlerstraße 3, 6020 Innsbruck),
VOLXHAUS (Südbahngürtel 24, 9020 Klagenfurt),
STEREO (Viktringer Ring, 37-39, 9020 Klagenfurt),
KULTURHOF:KELLER VILLACH (Lederergasse 15, 9500 Villach)

Text: Robert Rotifer
Cover Photo: Bilderbuch © Nikolaus Ostermann
---
Discover more music from Austria in:
AUSTRIAN HEARTBEATS
A CONTEMPORARY MUSICAL TRAVEL GUIDE TO AUSTRIA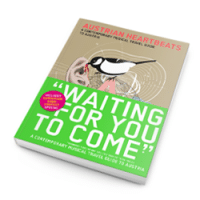 Commissioned by: Austrian Music Export
Publisher: Verlag für moderne Kunst, Vienna
Contributors: Austrian Music Export and various authors, photographers and illustrators
Design: 3007 (Eva Dranaz, Jochen Fill)
Edition: 2nd English edition, 2015
Translator: Robert Rotifer
Available at: Verlag für moderne Kunst