Pop-Kultur is an international festival hosted by Musicboard Berlin GmbH, taking place for the sixth time in 2020 between the 26th and the 28th of August. After previous editions in Berghain, throughout Neukölln and most recently at the Kulturbrauerei in Prenzlauer Berg, this year the festival will be held in the digital realm for the first time. Pop-Kultur rests on four pillars: Live (Sessions, Digital Works, Talks & Films and Commissioned Works), Nachwuchs, Netzwerk and Lokal.
Live & Commissioned Works
Numerous concerts, exhibitions, installations, talks and films form the heart of Pop-Kultur. The festival emphasises internationality and the biggest possible diversity of perspectives represented in the programme, offering pop culture a discursive space in which they get reflected, contextualised and celebrated. We stand for interdisciplinary exchange, including academic discourse.
As an extension of the Live programme, which in 2020 comprises the so-called Sessions, which are shot in Berlin, and the Digital Works, which are produced externally by the artists all over the world, Pop-Kultur enables local and international artists to create and present new Commissioned Works. All of these contributions will be combined into one long show each day and each individual production and performance can be found in full at the Mediathek on our website after the streaming premiere.
Netzwerk
The Netzwerk get-together is seen as a variable space in which the German capital's professional music and cultural scenes can share ideas with other national and international artists from the music and creative industries, young pop-culture talents and other decision-makers within politics and business. International players in the music and creative industries are given insights into international developments in pop music and into Berlin and Germany as production sites for pop culture.
Pop culture wants and needs to be experienced. That's why Pop-Kultur's Live programme is the festival's main focus. Every year, the festival offers its attendees the widest possible range of sounds and styles with numerous concerts and DJ sets. Pop-Kultur values internationality and diversity, promotes exchange and, above all, have fun. We aim to confront audiences with unexpected experiences and unknown music by an international community.
But what does that mean in 2020? It means that the festival invites a number of acts to join in coming up with exciting new concepts suited to our new global circumstances. Not mere concert recordings but elaborate live productions. These Sessions are recorded in Berlin and are as integral to the festival as the Digital Works, which are recorded internationally, and the traditional Commissioned Works. Also there will be talks and films to help shape Pop-Kultur's diverse programme.
AUSTRIAN ARTISTS AT pop-kultur – mavi phoenix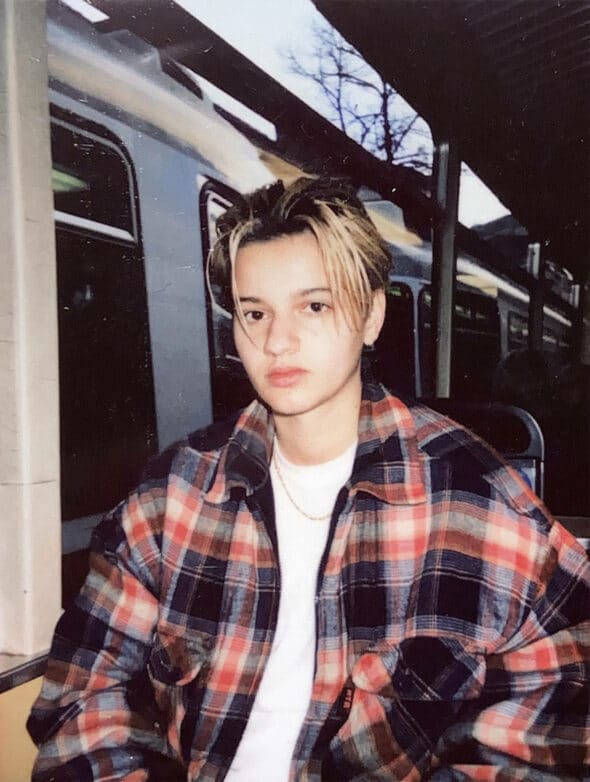 MAVI PHOENIX is a child of the nineties, as demonstrated again on the lead single from his debut album »Boys Toys,« released in April. »Fck It Up« was a more than obvious riff on MTV's glory days, boy-band aesthetics and baggy clothes. But the Vienna resident's roots go further than that. By the time Marlon Nader started his career as a young teen tinkering on a laptop, the nineties were already over. Kanye West, M.I.A., Lady Gaga and Drake were his main inspirations, still apparent now, over a decade later, in his hip-hop arrangements, pop choruses and daring musical experiments. His productions lay the framework for airtight flows and haunting hooks, finding the perfect balance between adventurous beat-making and proven pop mechanisms. It's not totally nineties but actually very twenties – perhaps even ahead of its time.
Links:
Pop-Kultur Berlin (Website)
Pop-Kultur Berlin (Facebook)