The pandemic-proof Reeperbahn Festival will take place in hybrid form from September 16 to 19, 2020: live on-site as well as digitally.
LIVE ON-SITE
On-site, a total of approximately 120 concerts and 30 programme items from the fields of arts, word and film await you over four days. Due to the more complex admission situation as well as the disinfection and ventilation times to be observed, Reeperbahn Festival cannot implement as many programme items per venue as usual. Nevertheless you can be prepared to experience about two to three programme items per evening. Even more than usual, this year's festival will be about new experiences. Due to the limited capacities, it might not be possible to get into your favourite concert. All new confirmed programme items can be found here, all recent cancellations here.
In total, Reeperbahn Festival will take place at about 20 venues, probably including five open-air stages. The approved open-air capacities vary between 30 visitors in the Molotow Backyard and 850 visitors in front of a newly created stage on the Heiligengeistfeld. Inside venues, approved capacities range between 35 visitors at Bahnhof Pauli and 500 visitors in the main church St. Michaelis.
With the exception of Spielbudenplatz, Fritz Bühne and Molotow Backyard, the Reeperbahn Festival will provide seating for all indoor and open-air venues. Generally, seating groups consisting of two chairs will be provided. Strangers will not be seated together. As a rule of thumb: wherever there are seats, alcohol may be served. Check-in at the venues is via QR code.
DIGITAL
This year Reeperbahn Festival is using digital media to create an unprecedented range of live streams and video-on-demand content by greatly expanding our media production. In this way they intend to make it possible for everyone who cannot attend the festival or can only attend on certain days to experience Reeperbahn Festival as vividly as possible in the virtual world.
The festival will broadcast concerts live on all four days – from venues such as St. Michaelis Church to the open-air stage on the Heiligengeistfeld. Furthermore, you can watch the opening event DOORS OPEN as well as the show and nominee concerts of our international music competition ANCHOR from home. With on-demand videos, which were produced especially for the festival, our national and international showcase partners will introduce you to their new music talents.
This year, the programme for professionals will be exclusively digital. Reeperbahn Festival Conference Digital offers a wide range of talks, sessions, interviews and panels, produced and broadcasted from three live studios on the Reeperbahn with over 200 speakers. Besides many possibilities for digital networking, such as matchmaking functions, digital business lounges or digital events like the VIA Award ensure that the music world remains connected even in the virtual realm.
AUSTRIAN ARTISTS AT RBF20
VOODOO JÜRGENS
David Öllerer's clever allusion to the legendary German pop artist Udo Jürgens leaves other pseudonyms in the dust. But not only that, Voodoo Jürgens' Austropop is so witty and cool that his contemporary competitors have to pick their jaws up out of that very dust. In his cheeky Viennese dialect, he half-drunkenly and half-provocatively recites lyrics about the crazy times we live in, to a backdrop of guitar, drums, harmonica, and oodles of black humor. The fact that he never pulls a punch, always dishing it out pointedly and yet ambiguously, is down to his unfailing sense not only for his dialect, but also for dialectics. Somewhere in the overlap between Tom Waits and a psychiatric institution, songs such as "Heite grob ma Tote aus" ('Today we dig up bodies') or "'S klane Glücksspiel" ('The little gamble') demonstrate a competent musicality that can afford to sound completely insane – which somehow ends up being the thing that makes it sound perfect for our times.
Date: 16.9.20, 10:00 pm / 17.9.20, 6:15 pm
Location: Gruenspan / Spielbude XL
ant antic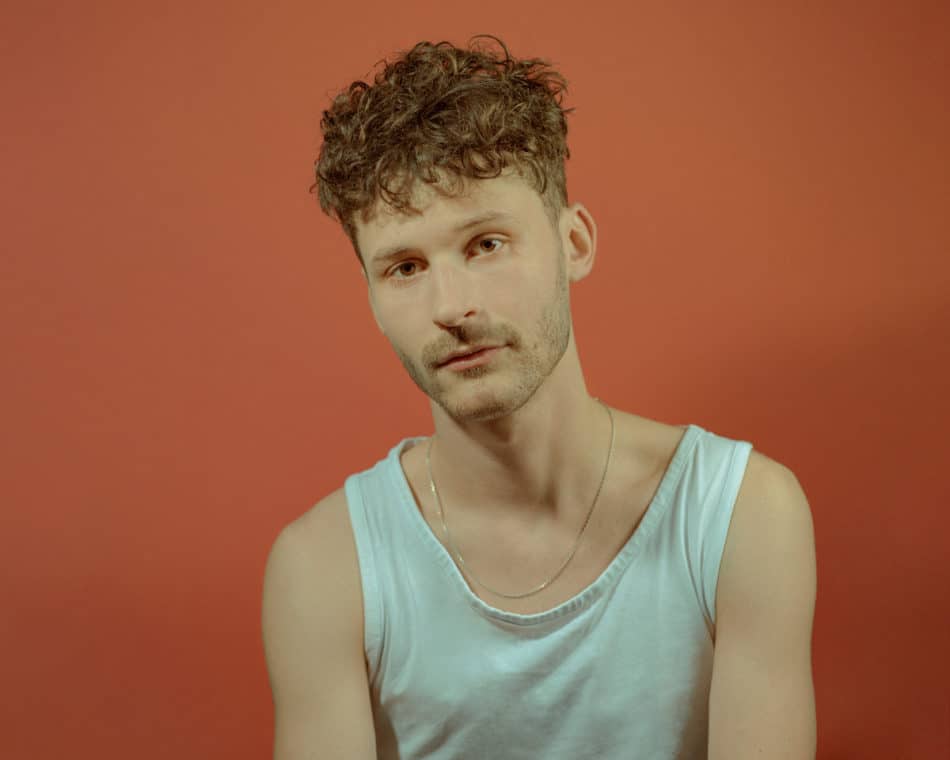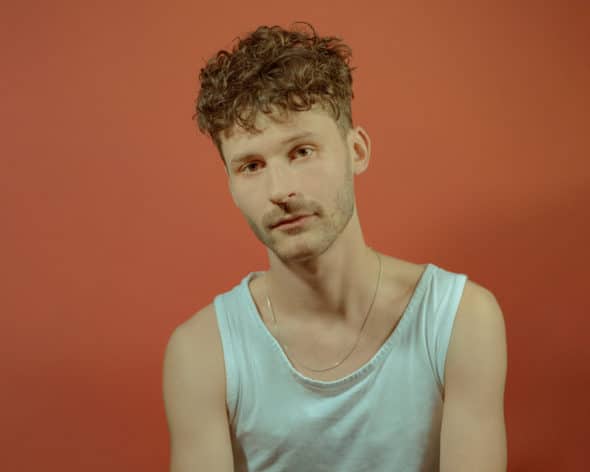 Via e-mail, Tobias Koett and Marco Kleebauer started working on a song together in 2015. It was only supposed to be for one song. But this soon turned into an entire EP, titled Blood Sugar, followed by concerts and festival slots and eventually by their 2017 debut album Wealth. All of a sudden, Ant Antic had turned from a fun side project into one of the most sought-after live acts of the German-speaking world. And listening to the evocative sonic language that the duo develops from art pop, alternative R'n'B and indietronica in songs such as "Good News" and "Strong", that comes as no surprise. Since 2018, Kleebauer has retreated to the producer seat, but also remains active in the project as arranger and sound tech. Building on his stripped-down beats, singer and multi-instrumentalist Koett consistently creates perfect harmonies that pull off the balancing act between headphones pop and dance floor esthetic – and this year's album Good Vids, Vile Times is no exception.
Date: 18.9.20, 10:00 pm
Venue: Resonanzraum
TICKETS
New ticket contingents will be activated on August 14, 2020. All those who do not yet have a ticket but would like to attend the festival will then have the opportunity to buy a 1-day ticket for the festival in the ticket shop (subject to availability). Tickets for the digital conference can now be purchased here for a nominal charge of 13,90 Euro. As of now a limited combination ticket will be available, which can be used to purchase admission to both events together.
Still undecided? You have a ticket and are still undecided as to whether you want to participate in the festival? RBF has extend the deadline for re-registration until August 14th, 2020.
Links:
Reeperbahn Festival (Website)
Reeperbahn Festival (Facebook)