The twelfth year of Austrian Music Export's existence was an exciting and inspiring one. After two years of too many online events to count, 2022 brought with it a feeling of a "reboot" and with it, more and more, and, yes, even MORE live events. So much so, that it was often hard to keep up with all of exciting activities of Austrian artists, bands and projects, at home and abroad. (But, if "too much" activity is the problem – we'll take it!) Seeing the live scenes and music markets rejuvenate as they did after the undeniably challenging years of the pandemic was, and continues to be, a joy to experience and contribute to, and we expect nothing less in the year to come.
However, 2022 was, of course, not only characterized by positive developments. It marked the start of the Russian War in Ukraine, the outbreak of the Iranian Women-Life-Freedom struggles and revoultion, increasingly severe emergencies and calamities across the globe due to climate change, the overturning of Roe v. Wade in the U.S., the worldwide energy crisis, price-gauging and soaring inflation, and much, much more. At Austrian Music Export, we do our best to remain conscious of and sensitive to the issues, not only effecting Austria, of course, but the world at large; and we strive to integrate their significance into the internationally-relevant cultural work that we produce, and reproduce.
With the help of our international partners and supporters, we continue to find innovative and flexible best-practices and export methods to continue to promote local talent, at home and abroad, in sustainable and novel ways. Let's look back together at 2022 and the artists and projects that made this year special – one that highlighted the tightly-knit networks we have built over the years, that hosted live and hybrid events, and held great international opportunities.
MUSIC EXPORT PROJECTS & INITIATIVES
In 2022, BMKÖS funding once again supported numerous artists for their international performances and tours under the title: Focus Acts. The chosen artists for 2022 were: AYMZ, FARCE, Florence Arman, FRINC, KUTIN, Meretrio, Purple is the Color, Russkaja, Sharktank, Sophia Blenda, Takeshi's Cashew and Thirsty Eyes.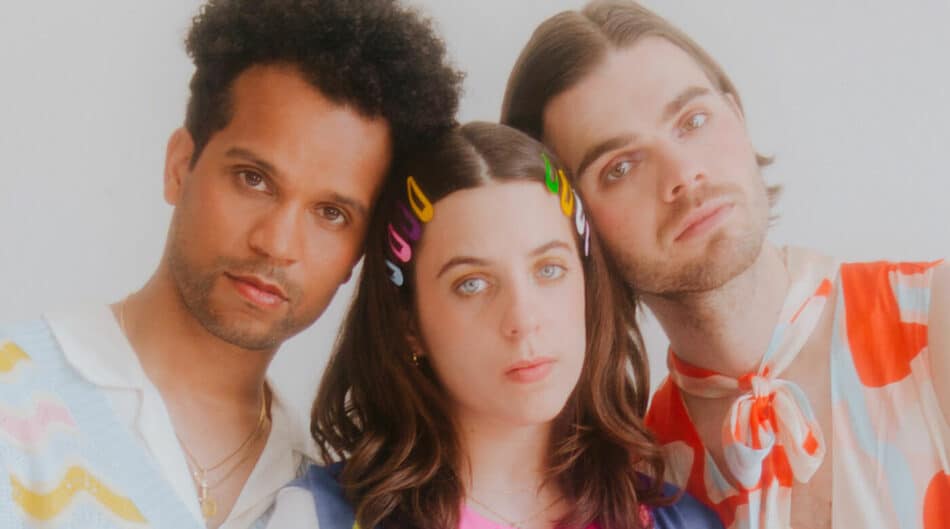 In its second year of the project, the BMKÖS and BMEIA funded Focus Marketing, the international marketing and communication of Austrian artists was supported once again. Within the framework of the call for proposals issued via Austrian Music Export in March 2022, a pool of applications were received. The ten funding commitments went to the acts, Aze, Bipolar Feminin, Friedberg, Good Wilson, KEROSIN95, LOU ASRIL, Pol.D, Styrian Klezmore Orchestra and Takeshi's Cashew. The maximum funding per submission was 5,000 EUR. A continuation of the program for 2023 is envisaged, but requires an appropriate endowment.
In the EMX (European Music Export) project – Implementing Steps to Develop and Promote European Music – in which mica – music austria / Austrian Music Export is leading a consortium of European organizations, the final report including an analysis of the approaches experimented and policy recommendations was submitted to the European Commission in November.
In a busy year, the extensive training programs were capped off with "job shadowing" opportunities (among them, Austrian Music Export at the PRS Foundation in London) and a workshop day for music exporters in Ljubljana in June. The first common European trade mission that was ever organized for music professionals to a market outside of Europe, led a gender balanced group from EC countries with a wide geographical spread and including several representatives of countries with lesser developed music markets to Mexico in May. In the same month, a fact-finding mission to India was conducted. Furthermore, the European Music Resource Centre, a hub for information, insights and tools for artists, professionals and music companies to help them develop music export strategies and take European music to global audiences, has been developed.
Celebrating its 20th year, the winners of the biannual New Austrian Sound of Music Award (NASOM) 2023/24 – a sponsorship program by the Austrian Federal Ministry for European and International Affairs (BMEIA) – were announced this year, honoring and promoting 25 young emerging Austrian and Austria-based bands and musicians for playing abroad. Six of the acts were presented at a showcase concert at Vienna's Porgy & Bess in September.
In the jazz sector, a professionalization program for agents and artists took place once again in the framework of the European FOOTPRINTS project. From Austria, long-time manager Nicolas Frick, paired with artist Krupa Kacper from Poland, participated in master classes and workshops with experts. Moreover, the Austrian bass player, Tobias Vedovelli was selected for the "Footprints Jazz Connective Project" for workshops and the International Jazz Platform in Poland. His band, Kuhle Wampe, has been selected to play concerts in Norway 2023.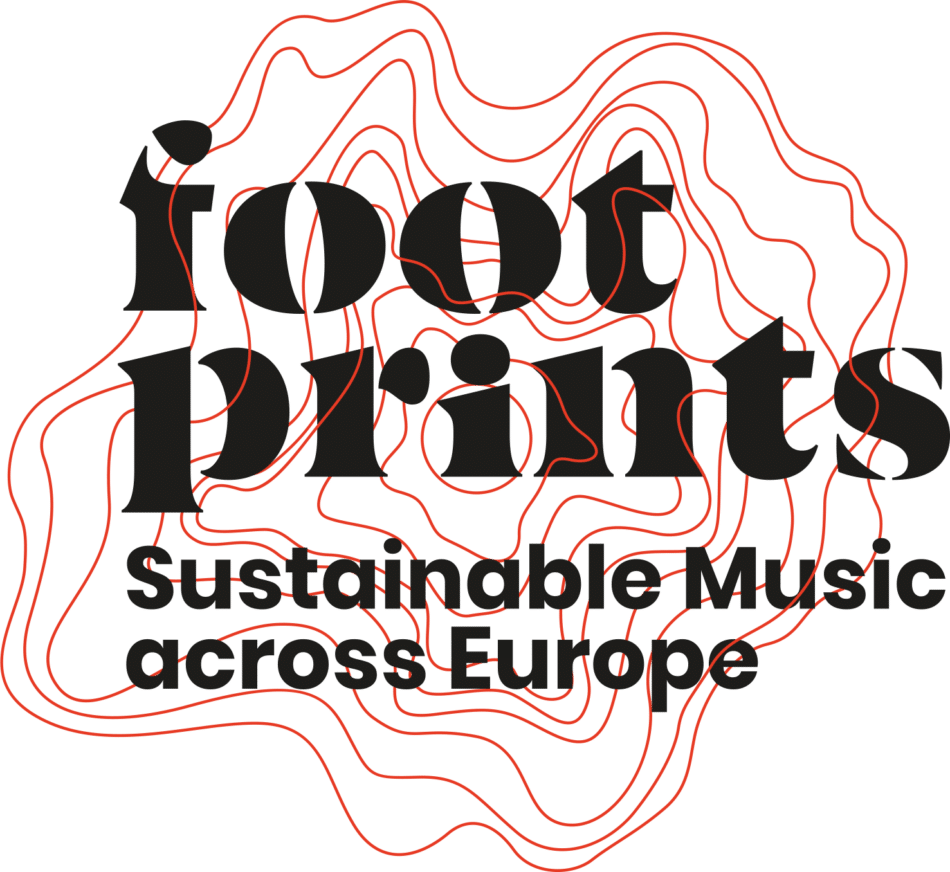 FESTIVAL HIGHLIGHTS
The upheavals in the live field continued into 2022 due to the pandemic. The Eurosonic Noorderslag (ESNS) Festival presented purely virtual shows, including from Aramboa, Florence Arman, Friedberg, Sharktank, Sofie and Takeshi's Cashew. Moreover, Friedberg was nominated for the coveted Music Moves Europe Award, presented at the festival.
The c/o Pop (DE) festival featured concerts from Friedberg, Buntspecht, Verifiziert and Takeshi's Cashew, with Bilderbuch as is the festival headliner. After the shift to summer in 2021, the Ment Festival (SLO) once again took place in June, this time presenting a whopping number of nine Austrian acts. FARCE, Cid Rim, C.O.R.N.!, Titus Probst, Uschi Ultra, Toupaz (formerly, Awo Ojiji), Dorian Concept, Fingers of God and Franjazzco all hit the stage, live in Ljubljana. A special feature of this year's festival was the "Elevate Takeover" where the renowned Austrian pop and electronic festival took over a fantastic new venue in the Slovenian capital, hosting a number of Austrian and international artists.
Among the stellar international lineup at The Great Escape festival (UK) in May were the Austrian acts Alicia Edelweiss, Florence Arman, OSKA and Sofie.
At the beginning of June, the two Austrian bands, ANGER and My Ugly Clementine had the honor to perform a few shows at the renowned and sunny Primavera festival (ES) in Barcelona, happening over two weekends, for the first time.
In September, the largest selection of up-and-coming artists from Austria than ever before was able to perform at Reeperbahn Festival 2022 to represent Austria at the 17th edition of Germany's biggest club festival. The 27 acts from Austria were: FRIEDBERG, My Ugly Clementine, Petrol Girls, Kerosin95, Resi Reiner, Takeshi's Cashew, AZE, BIBIZA, Eli Preiss, Leftovers, Pure Chlorine, Another Vision, Grant, Strandhase, Good Wilson, Neon Neet, Berglind, Cari Cari, Esther Graf, Oskar Haag, Saló, Sharktank, Spilif, Verifiziert, YUGO, Ian Fisher and YATWA.
In October, Atzur was able to present itself to an international audience of professionals through recorded video showcases at BIME (ES) in Bilbao.
In 2022, the Waves Vienna Festival felt like it used to – at WUK, in person, with no restrictions. The event was a hit, and the national and international feedback from the participants and guests was extremely positive. The race for the XA Export Award 2022 was won by FARCE with an impressive live performance. Once again, Austrian Music Export partnered with Waves to create the Waves Conference, this year focusing on peer-to-peer learning with, for the first time, the implementation of masterclasses, workshops and new forms of feedback sessions. Moreover, the topics addressed within the conference were, as always, but this year especially, in line with the overall focus of the festival: diversity.
Spring also brought a live realization of jazzahead! in Bremen. Among the selection of international bands presented was the Austrian quartet J.D.Hive. The international festival World Music Expo (WOMEX) took place in person in Lisbon this year, where Alicia Edelweiss was able to perform live.
The International Jazz Festival Saalfelden was able to host approximately 65 live concerts with 230 artists from 20 different nations concerts over its long August weekend. This year's coveted artist-in-residence spot was held by two artists, Austrian Katharina Ernst, along with Norwegian Gard Nilssen. The Main Stage was opened by Fabian Rucker's project, "Observer".
The Kick Jazz Festival was finally able to take place in front of a live audience after a 2-year hiatus. It consisted of a double evening power-packed program with international audience members and promoters. The lineup was made up of the Lofoten Cello Duo, Jelena Popržan Quartet, Jakob Zimmermann Trio, Martin Listabarth, trio akk:zent and the Yvonne Moriell Quartet, as well as a special guest band from Slovenia: Birds of Unknown.
Kick Jazz Festival 2022 (c) Werner Müller
COMMUNICATION HIGHLIGHTS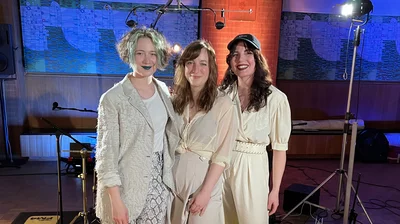 This spring, a special collaboration with the U.S.'s internationally renowned radio platform, National Public Radio's (NPR), arose. As such, NPR's premiere popular music show "World Cafe" host Raina Douris and WXPN production team travelled to Vienna to collect local music and stories for their special series: "Sense of Place", which were subsequently aired across 275 local U.S. NPR partner stations in late summer 2022. The segments included interviews with the Vegetable Orchestra, YUGO, the director of the Vienna Museum of Science and Technology, and a walk through the graves of iconic composers and musicians at Vienna's Central Cemetery, plus live music studio sessions and interviews with the bands: Sharktank, Dives, My Ugly Clementine and Bilderbuch. Austrian Music Export had the pleasure of co-curating and organizing the program together with NPR, while joining forces with Radio FM4, to make the bang even greater.
Together with our agency partner Factory 92, young local Austrian artists were again presented to German media with a focus on radio stations, as well as an international "B2B" audience. On the occasion of the industry events Eurosonic Noorderslag, Reeperbahn Festival and Popfest Vienna 2022, we designed tailor-made PR campaigns, as well as recommendation lists, for example, for female artists, and rounded off by top picks for Austrian Jazz & Global music at the end of the year.
Fairness & Action
As of the end of 2021, Austria has joined five other countries in the European effort to promote FLINTA* in the music industry with its national chapter MEWEM Europa. Among others, Monika Eigensperger (ORF), Eva Fischer (sound:frame), Annemarie Reisinger-Treiber (Parramatta) and Angelika Schopper (NÖ Kulturlandeshauptstadt St. Pölten GmbH) could be won as mentors. The MEWEM Europe mentoring program aims to systematically break down structural inequalities in leadership appointments in the music world. In February 2022, the official one-on-one mentoring phase came to an end, followed by numerous workshops in the field of marketing, elevator pitches, export, networking skills and other core topics of the music industry. Numerous networking meetings followed, among others at Michel's Musikstammtisch, as well as in Berlin and at the c/o Pop festival in Cologne.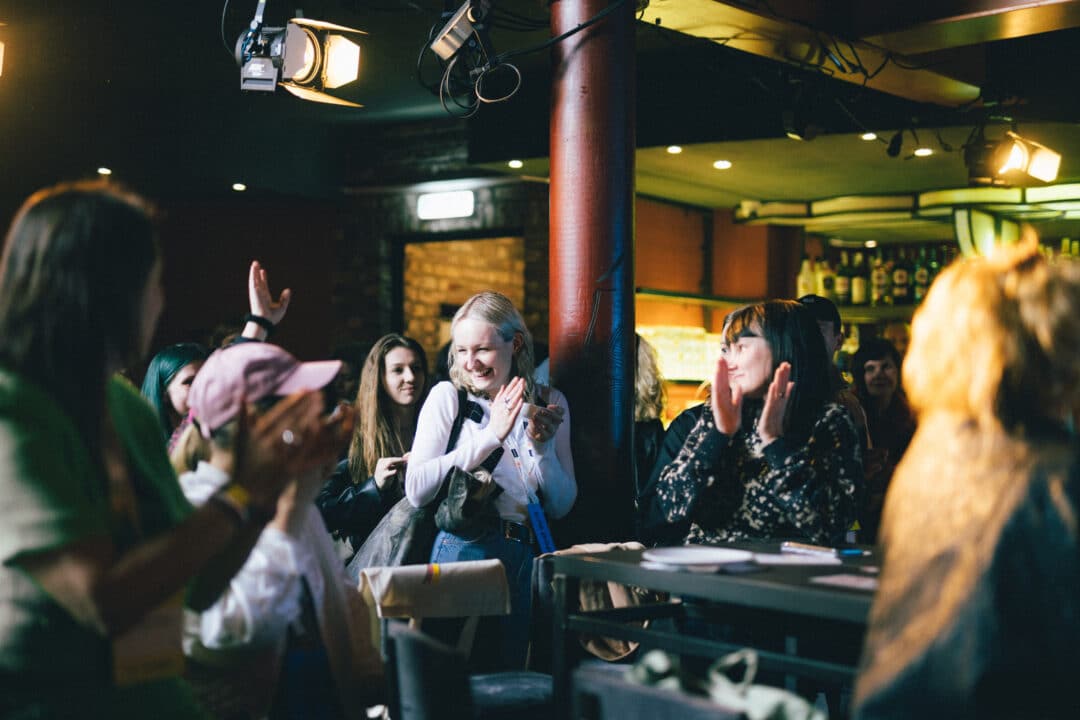 We are pleased to report tangible results for numerous mentees and mentors. The positive effects of the mentoring program range from international networking to the founding of the participants' own companies – mentoring works.
In our new series in 2022, "Music Life with Kids", mica – music austria and Austrian Music Export explored the question of how professional musicians fare once they have children. An all-too regular, but all-too-little exposed area of debate and concern – how freelance musicians and music industry professionals juggle the responsibilities and stressors of the two, often-opposing roles in work and society – was carefully explored in this interview series with a broad selection of musicians from various music genres. The topic continued into other realms, such as a panel at the Waves Conference, as well as a workshop, with the Berlin-based agency "Parenthood in Music".
The Austrian Music Export team members partook in diversity training in 2022, and have been consciously implementing strategies and reforms in its daily business, as well as created and supported new initiatives to incorporate into its internal and external output when it comes to fairness and inclusion. From collaborations in workshops to contributions in panels and conference programming, to funding opportunities, to growing monitoring systems, to a richer, more diverse journalistic input and output in the online music magazine (and much more), work is certainly in progress.
Building off of the start of the relationship in 2021, 2022 marked the continued intensive engagement with the new Austrian organization D/Arts – Project Office for Diversity and Urban Dialogue – with whom we have been working together with to strategize for future structures and meaningful collaborations. We recognize that there is a hell of a lot to more to do. And that we have a great deal to learn. Building from 2022, we plan to continue our work to create greater fairness, inclusion and anti-discrimination practices and policies in the work we do and provide to the music community at large.
OUTLOOK 2023
As always, the music year starts off with the Eurosonic Noorderslag (ESNS) festival and performances by Europe's most promising up-and-coming artists in the Netherlands, including from Austria. Invited to play live in Groningen this year are Aze, Doppelfinger, Florence Arman, Good Wilson, OSKA, Takeshi's Cashew, Toupaz, UCHE YARA and Wallners. A special highlight is OSKA's nomination for the Music Moves Europe Award 2023 where she will play a live show at the festival in hopes to receive this esteemed award.
In 2023, we will continue to support live acts at showcase and other international festivals and create and share more content on our YouTube and social media channels. From all of us at Austrian Music Export, thanks for a jam-packed year, full of releases, live shows, interesting and important initiatives, and your support, feedback and collaboration! We can't wait to continue the work next year, with old and new faces, music and places!
See you on the other side!
Your Austrian Music Export Team