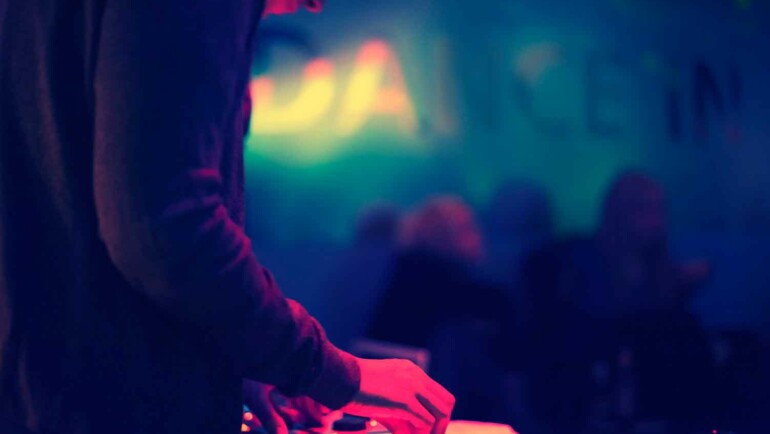 In the years since 2000 Austrian electronic musicians were not as omnipresent as in the previous decade. However there were still a lot of exciting approaches and developments. A brief overview by Sebastian Fasthuber.
You could probably write a whole book about the Austrian electronic music scene since 2000. However, summarizing this in a few paragraphs seems to be impossible. Or is it? The longer you think about what happened in terms of sounds and scenes, after the "Vienna Sound"-hype of 1996/97 and the following few years of its significant impact finally died away, it becomes all the more appealing to list a few points and keywords and write down some names that were formative and/or new in the millennium years. Without any claim to completeness.
One thing is for sure: Electronic music in the noughties was definitely no longer the trendy, hot new shit, but had rather become a normality. The nineties were influenced by names such as Peter Kruder and Richard Dorfmeister (together with their G-Stone camp), the beat-searching Patrick Pulsinger and Erdem Tunakan (and their label Cheap Records), the genre crossing Sofa Surfers, techno excellence like Christopher Just, Clemens Neufeld and Electric Indigo, or the experimental sound focused Peter "Pita" Rehberg, Christian Fennesz, and other artists of the Mego label, as well as the "electronic band" Radian.
The new millennium continued with the exact same protagonists. The first half of the decade brought a few new players, but was largely dominated by those artists who had already gained some prominence and consequently simply formulated their approaches more accurately. In this sense, the electronic sounding trio Radian, which initially came from the Viennese experimental scene around the venue Rhiz and had a pop band cast of guitar, bass and drums, managed to advance to a highly acclaimed act with an almost academic appeal and thoroughly concepted album on the U.S. label Thrill Jockey.
Even more successful was Fennesz, who started out as a guitarist in the 80s and slowly evolved  into an exceptional electronic musician in the 90s, until he practically established his own genre in the new millennium. His album "Endless Summer" (2001) proved to be one of the defining records of the decade. The album sounded fantastic and like nothing else heard before. While Fennesz mainly piled electronically processed guitar sounds on top of each other to create harsh sound sculptures on previous releases, he increasingly let gentleness and melodies prevail on the new album. His love for pop music pushed through. He named the album after a record of the Beach Boys, a band that he covered (along with the Rolling Stones) on his seminal single "Fennesz Plays" (1998).
While these people were consistently tweaking on their approaches and releasing album after album, the past decade
brought a change for other producers. "Many of the main protagonists of the 90s were a little worn out," says Patrick Pulsinger, who was a seminal figure in the 90s as an accomplished producer, DJ and label owner. He also refers in his statement to himself: "For me, this was a time of extreme change. I left Cheap Records, moved into a new studio and completely reoriented myself musically. My jazz album 'Easy to Assemble …' originated from this time. The old concept with a label, producing and so on was simply no longer for me."
From then on Pulsinger primarily emerged as a producer of other artists and took on the mastering of a variety of records in his Feedback studio in Vienna's 5th district. It wasn't until the end of the decade that he began to release his own music more regularly again and completed the series "Dogmatic Sequences" that he started in the early 90s and also finally released his long-awaited artist album "Impassive Skies" (2010).
In the noughties, Sofa Surfers' member Wolfgang Schlögl also had a change of heart. Although he doesn't think that a lot changed, his band partially went back to their rock and noise influences in terms of sound and he was able to celebrate successes during band breaks with his solo projects I-Wolf and The Slow Club (his cross-generational project with Hansi Lang and Thomas Rabitsch). However, by no means was he the only Sofa Surfers member to go solo: Markus Kienzl released two albums with bass-heavy urban music ("Product", "Density") and produced the versatile pop singer Tania Saedi, and Wolfgang Frisch even took a singer-songwriter approach on his solo album "Watering The Land" and worked with the Vienna-based Italian Katika.
What Wolfgang Schlögl rather referred to was that the profession of an electronic musician had gradually changed in the last decade: "A new generation of theater and film people appeared on the scene with new demands on the music. These are people who are as old as I am, sometimes even younger.  Musicians like me, who had never been asked before and never seen in these fields, were suddenly given commissions in these areas. A completely new and exciting work area opened." For many players in the electronic music field, this proved to be – of course also financially – a rewarding task, but also had the effect that less time was available to work on their own music, and thereby releases were sometimes sparse.
Speaking of sparse: In the new millennium it became very quiet around Kruder & Dorfmeister, the big stars of the 90s. Though they never officially broke up, and every now and then they spun some records together in a club, no more new music was released (it wasn't until their label compilation "Sixteen F**king Years Of G-Stone Recordings" was released in 2010 where they released a new piece with the uptempo number "Aikon"). Consequently, no one  realised the two as an intact team anymore. Richard Dorfmeister moved to Zurich and worked together with Rupert Huber on Tosca, his other duo, with which he regularly releases albums. Peter Kruder initially worked solo on his Peace Orchestra, temporarily entertained the trio Voom:Voom with his Munich colleagues Christian Prommer and Roland Appel and later moved on to releasing house and techno tracks under his real name.
The gap that K&D left was for a while taken by D&K, Dzihan & Kamien. With an equally slick as musical top-notch blend of downtempo, jazz and electronics, Vienna-based Vlado Dzihan and Mario Kamien easily played off all K&D copycats of the "Vienna Groove" fraction, who were cavorting around 2000 on various labels and compilations. Especially with their first two albums "Freaks & Icons" and "Gran Riserva" (2000 and 2002), they were also highly successful on an international level.
Label colleagues of Kruder & Dorfmeister also took advantage of this so-called vacuum. Thus, the exceptional hip hop DJ DSL released his lovingly crafted and painstakingly detailed album "#1". For some years Stefan Mörth aka Stereotype skillfully practiced beat science in the sense of futuristic dub and dancehall music, before it unfortunately became rather quiet around his persona. Especially his debut album "My Sound" (2002) is an overlooked masterpiece. Meanwhile, Kruder's old colleague Rodney Hunter developed an elegant sound mix of disco, funk and house, while Makossa & Megablast rocked the clubs with their sounds ranging from house and techno to dub and electro.
Over the years Klaus Waldeck, who was initially established by the media as an opponent of Kruder & Dorfmeister, moved away from his trip-hop soundscapes. As the duo Saint Privat with singer Valerie he mixed easy listening with bossa nova and references from French film music. Later, he again worked solo and proved himself as a pioneer of the genre electro swing with the "Ballroom Stories" album, on which he reactivated the 20s and 30s swing and jazz as modern pop music.
Far more popular and ultimately more successful was the Upper Austrian Marcus Füreder, who once began his career in the field of techno. Initially largely unnoticed by the local media, he became one of Austria's most successful musical exports as Parov Stelar. Wherever he goes, he fills big halls with the capacity of thousands of visitors and more. On Facebook, nowadays not a bad indicator of popularity, he is now followed by approximately 502,000 people.
In terms of music production, the noughties brought a not to be underestimated development. Having already talked about the liberalization of the means of production in the 90s, since 2000 it was basically no longer necessary for a musician to be in a studio. Everything could be done with one device. The laptop became, together with the necessary software, the studio in the smallest spaces. Patrick Pulsinger sees a connection between this change and the fact that more women appeared on the scene as producers  in the new millennium: "From that time they no longer had to go to a music store and be unpleasantly approached by a guy. They could just sit down at the computer and try to make music with a few programs. To be honest, the development of female producers is extremely new. This has only been the case for the past 15 years. "
Certainly a role model here is Eva Jantschitsch, who unmistakably introduced herself as Gustav with the album "Rettet die Wale" in 2004. Her debut album can be listened to as a product of various acquirements, empowerment and recoding. Above all, Gustav dispossessed laptop-electronics from its nerdy manliness. On her debut, there are refreshingly undogmatic sounds and arrangements that do not pay homage to the device, but let them work for itself. On her album "Verlass die Stadt" (2008) the musician then again approached the pop song and chanson, without losing its edginess.
Joining the scene a little later was Anja Plaschg aka Soap & Skin, the world's alternative-pop star on her own initiative, skills, and with a strong connection to electronic music . Her self-produced debut album "Lovetune for Vacuum" (2009) – often forgotten that this is the work of a teenager – impressed with ingenious songs and intense arrangements between piano sounds and orchestral electronic rhythm loops. With her second album "Narrow" (2012), she continued her path as Soap & Skin and even reached the top of the Austrian charts.
Other female producers and musicians who were always worth listening to: Maja Osojnik, who is highly active  between avant-garde, improvisation and noise, the minimal techno producer Clara Moto, or Shroombab,who has been waving the drum'n'bass flag over the years, the Brazilian Joyce Muniz, who glides with her own releases between house and techno, or the singer Nomadee, who emerged with a pleasant independent hip-hop/R'n'B approach. With Comfort Zone, Christina "Chra" Nemec founded a queer-feminist electronic label, which releases acts such as Crazy Bitch in a Cave or Cherry Sunkist. And of course Electric Indigo's platform Female Pressure, which is still an important focal point for female musicians.
New in the noughties was also that the genre boundaries became more open. In the 90s an artist like Gustav would have hardly been categorized as an electronic musician, since vocals and lyrics play a central role in her music. In the new millennium, however, many things began to mix. People who were strictly electronic in the previous decade, rediscovered their pop-socialization of the 80s and were motivated to head in the direction of songs or to pick up a guitar. In this period, the known electronic musician Bernhard Fleischmann began to reinforce traditional instruments and eventually even sang on his last two albums.
More firmly rooted in pop was the recently dissolved band Bunny Lake with the singers Teresa Rotschopf aka Suzy on the Rocks and Christian Fuchs, who started with dark electro club tunes and finally ended with true pop songs, whereas the song "1994" even reached the mainstream radio Ö3. Electro-crooner Louie Austen was extremely active in the new millennium, although his releases no longer had the guts of the early records, which were produced by the Cheap Records crew Pulsinger and Mario Neugebauer.
Quite pop-affine is also Wolfram Eckert, who began as DJ Marflow and now simply goes by his first name. His first album "Wolfram" shows him as a savvy and witty player between electro-pop, Italo disco and Euro dance. The Carinthian in Vienna, who is well recognized as an international DJ, was one of the first fresh faces in the new millennium.
An increasing number of young producers appeared in the second half of the decade. The Vienna producer and keyboardist Dorian Concept, managed to build an international career with fierce tracks, filled to the brim with information somewhere between hip-hop deconstruction, feverish computer sounds and jazz bonds. His recent productions have been released on the British label Ninja Tune, but originally Dorian Concept comes from the camp of the label Affine Records, which is, in addition to the more preferred straight beats of the crowd-pullers Ogris Debris, fearless future-funk and bass music researchers such as The Clonious , JSBL and Cid Rim, home of an amazing number of promising acts.
Of course Elektro Guzzi also have to be mentioned here. The Viennese trio were responsible for a true sensation as an analog techno band. While on the debut album one can still hear the avant-garde music background, the successor album "Parquet" (2011) is heavily impacted by the band's live experience and offers funtional techno in its purest form – from Detroit to dub techno, from bubbling acid to epic club anthems.
Recent years have not only been about dancing.  A lot of club sounds emerged, new labels were founded. Besides Affine Records, the Praterei Records should also be mentioned, where the twins Daniel and Fabian Schreiber are at home with their new project The New Tower Generation, as well as the label Luv Shack Records (Lee Stevens, Simon LeBon and others) or the more technoid Schönbrunner Perlen with acts such as Ken Hayakawa. House producer Roman Rauch releases his tracks with acclaimed international names such as Endless Flight or Philpot. The latter label also released the Reboot Joy Confession's tracks, ranging from broken beat to deep house. Ferociously rocking the dancefloors is the band Gudrun von Laxenburg.
The more experimental corner is partially gathered around the Mego label, but has also taken a different route. Thus, Richard Eigner and Roman Gerold established their project Ritornell, which sits from ambient to jazz between all chairs. Exciting was also the development of the duo Kilo, which evolved from minimal techno to free sound studies. And the experimental and improv field around the klingt.org platform and people like Dieb13 or Billy Roisz, who proved to be strenuous as ever.
The potential of electronic music from Austria is huge. Many artists of the younger generation have exposed a lot of talent samples, but have certainly not exhausted all of their skills. Whether or not the artist album as a big statement is the measure of all things, remains to be seen. Wolfgang Schlögl was recently concerned with how fragmented music is perceived today. As a response, his next solo album, which will appear in May 2013, will be a double album. Patrick Pulsinger sees the changes in music reception less dramatic: "People have always consumed music in the way they wanted to. Today more and more are making their own program". If you take that last sentence as an omen, then the electronic music from Austria will sound even more colorful and diverse in the future. The fact that no one wants to wear the "Vienna Sound" hat any longer has not been amiss.

Cover Photo © Dominik Vsetecka
Photo Kruder & Dorfmeister © G-stone
Photo Christian Fennesz © Maria Ziegelboeck
Photo Patrick Pulsinger © Elsa Okazaki
Photo Sofa Surfers © Bernd Preiml
Photo Tosca © Markus Rossle
Photo Rodney Hunter © Oliver Jiszda
Photo Parov Stelar © Etage Noir
Photo Gustav © Thomas Degen
Photo Bunny Lake © Bunny Lake
Photo Ogris Debris © Andreas Waldschuetz
Photo Elektro Guzzi © Klaus Pichler
Photo Ritornell © Andreas Waldschütz & Adia Trischler