The 21st edition of SALAM ORIENT, the annual Vienna festival of music, art, and culture from the Middle East, will be taking place from May 4-14th, once again presenting an exciting and colorful program at various venues around the city. For the first time this year, the festival has engaged a guest curator. The collaboration with oud master Orwa Saleh has yielded a multifaceted music program ranging from traditional ensembles to regionally inflected rock and electronic acts. The festival also offers its artists a platform for social criticism; themes this year include the Iranian "Woman, Life, Freedom" protest movement and the catastrophic post-earthquake situation in Turkey and Syria.
In addition to numerous international guests, the festival features a number of Viennese artists with emigrant roots: the festival opens on May 4th with bass virtuoso Renaud Garcia-Fons' new international ensemble "The Breath of Strings", at Theater Akzent.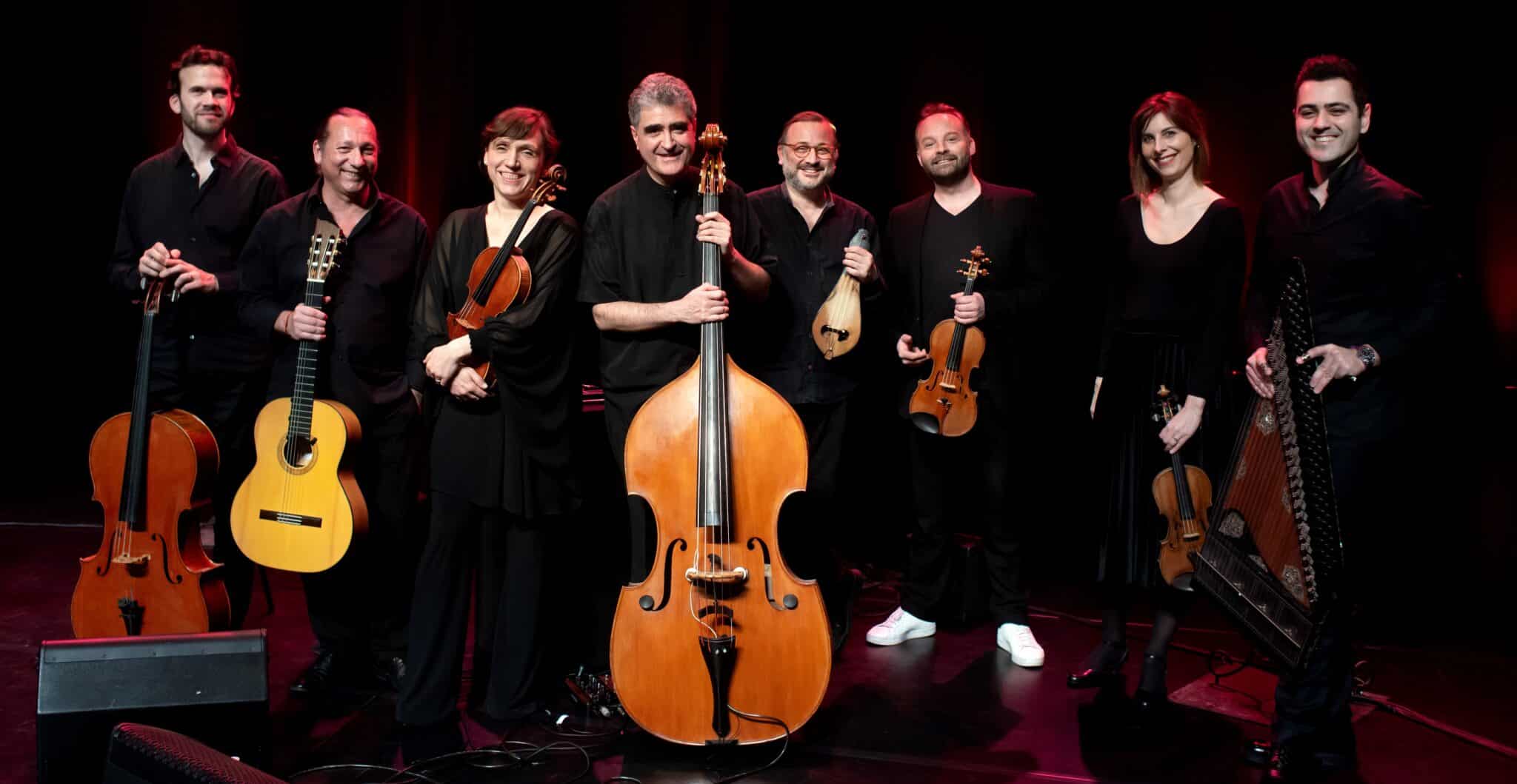 Singer Özlem Bulut will be celebrating the long-awaited release of her third album, Ayna – which has acquired additional weight since the earthquake in Turkey and Syria – on May 10th at the Sargfabrik.
A highlight of the festival will be the premiere of the commissioned work "Voices of Iran" on May 14th at Theater Akzent, with Golnar Shahyar, Tara Mehrad, and Aïda Nosrat. These three artists were compelled to leave their homeland in order to pursue their musical careers; on this evening, they lift their voices together in Vienna to support the rights of women in Iran.
For the complete program, venues, and more information see the festival homepage!