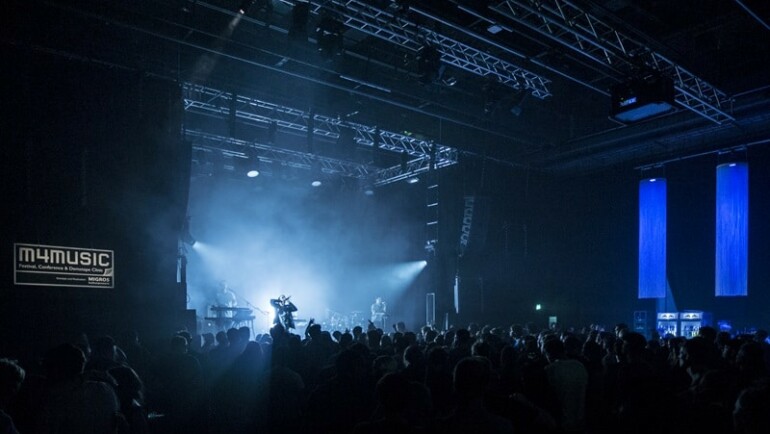 Three Austrian acts will be making their way to the most important Swiss showcase festival this year. m4music, run by Migros Culture Percentage, provides a platform for exchange, information, and talent development and is the perfect place to get to know the Swiss music business. It consists of a music festival, conference, and the Demotape Clinic and Best Swiss Video Clip competitions.
The 21st edition of m4music will take place between 22 and 24 March 2018 in Lausanne and Zürich and feature performances from international acts like TRETTMANN, PATRICE, and IBEYI as well as Swiss talents like PABLO NOUVELLE, KT GORIQUE, or the BOMBERS. Austria will be represented by YUNG HURN, WANDL, and GRANADA.
AUSTRIAN ACTS AT M4MUSIC 2018
WANDL
Performance Date: Saturday, March 24
Time: 23:45
Venue: EXIL
22-year-old Vienna-resident Wandl developed into one of the most progressive and interesting European producers in recent years. His longplay-debut "It's All Good Tho" brings his take on melodic vocals and experimental, bass driven instrumentals to the fore. His EPs "Milk", "Soon" and his Affine-debut "Far Way Home" stretch out his personal vision of brainfeeder-nerdism and state of the art bedroom-soul. On "It's All Good Tho" he plays almost all the instruments, channels his vocals through machines, alienates and exposes them – and he's not shy of monumental hooks.
---
GRANADA
Performance Date: Friday, March 23
Time: 23:45
Venue: EXIL
The quintet around Thomas Petritsch released their debut EP in September 2016, followed by a nomination for the FM4 Award as part of the Amadeus Austrian Music Awards, a music video together with the legendary Austrian vocalist Jazz Gitti, a performance at the awards ceremony for the Austrian Radio Award, and many, many, live concerts. Their colourful mix of pop, punk and polka is a surprisingly potent summer cocktail. Not unlike a Pina Colada.
---
YUNG HURN
Performance Date: Friday, March 23
Time: 23:45
Venue: Box
He began his career with the viral video "Nein" in 2015. His following releases have earned him million of clicks ever since. How does he do it? By celebrating the hedonism and excesses of a generation lost somewhere between a rock and a hard place. The result is an internet inspired transformational music that evolves trap to house to indie-pop and results in a dadaistic attack on the senses.
Links:
m4music
Yung Hurn (Facebook)
Wandl (Facebook)
Granada