The XA – Music Export Award was presented for the third time at the Waves Vienna Music Festival & Conference 2019. The dream pop duo ANGER emerged as the winner among seven nominated acts.
Dream Pop Duo Anger wins the XA-Music Export Award 2019
ANGER consists of Julian Angerer and Nora Pider, both originally from Brixen, South Tyrol. The dream pop duo moved to Vienna and brought a beautifully melancholic mood with them, accented with a soft Italian flair. ANGER describes their own story in just a few, but strong words: "Emo-Boy meets cool skater girl. They don't like each other, of course. Eventually they become friends, then a couple. And then a band."
After a couple of festival shows in 2019, including Maifeld Derby (DE), Frequency Festival (AT), Sonar Festival (ES), the renowned Reeperbahn Festival (GER), and Waves Vienna (AT), Anger already got a taste of performing on international festival stages. In their songs Anger deals with the big emotional topics, moving between love and anger, party mood and Sunday depression. Last but not least, the duo also gives a voice to the generation of the so-called millenials. On September 20th the duo Anger released their debut album "Heart / Break" on Phat Penguin Records.
Don't be afraid of the future Baby
ANGER about the XA-Music Export Award: "We are really very happy about receiving this award. It is not only a tribute to our work, but also another proof that we are on the right track. Of course we are also very happy that we could convince the international jury and win the audience with our show and our sound. We are also big fans of the two previous bands DIVES [XA 2018] and CARI CARI [XA 2017] and gladly join the list of XA-Music Export Award winners. We are looking forward to an exciting year with many shows abroad, hoping to be able to carry our music as far as possible and to reach as many people as possible. And as it says in our song "Future": "Keine Angst vor the Future Baby." [Don't be afraid of the future Baby. Note]  (Nora + Julian)
The XA – Music Export Award is not only intended to pave the way onto international festival stages for the young band, but also to give them more freedom for the creative part of their music-making. Aside from the prize money of 3.500 €, donated by the SKE Fund of AustroMechana, the XA – Music Export Award includes the assurance of Austrian Music Export, Radio FM4 and Waves Vienna to support the respective winner through expertise and international networks in the following year, for example through exchange at partner festivals.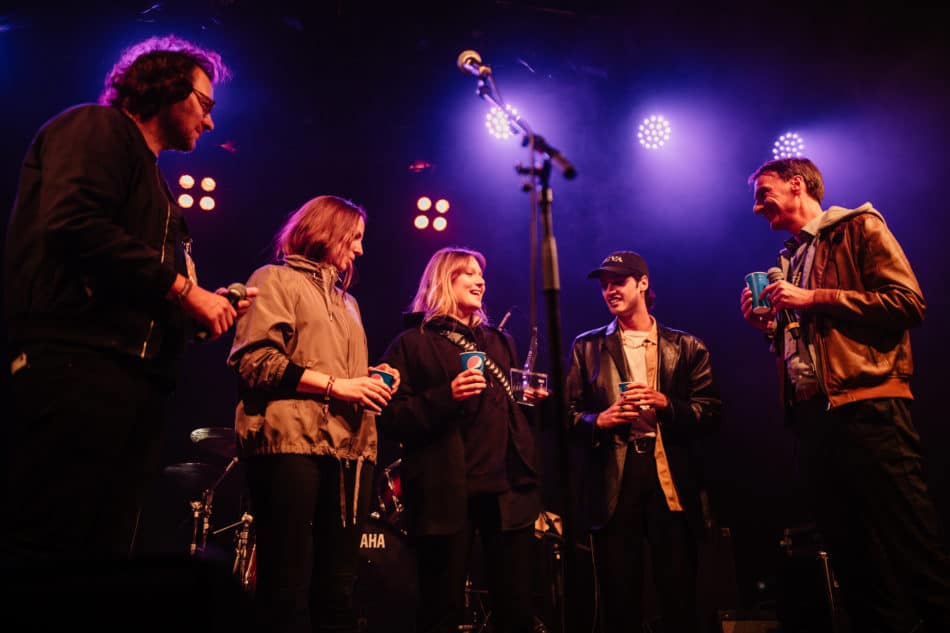 THE XA – MUSIC EXPORT AWARD JURY 2019
International experts evaluated the live performances of seven nominated acts during the festival days of Waves Vienna 2019. The nominees for the XA – Music Export Award 2019 were the dream pop duo Anger, singer-songwriter Bernhard Eder, trip-hop newcomers Elis Noa, hip "sky gazers" Good Wilson, rapper Keke, hip hop/spoken word/jazz quintet Sketches On Duality, and soul/hip hop singer SOIA.
The jury of the XA – Music Export Award 2019 consisted of Gorjana Jordanovska (Password Production, MK), Andraz Kajzer (MENT, SI), Susi Ondrusova (FM4, AT), Lea Spiegl (SAE, AT), and Oskar Strajn (Eurosonic Noorderslag, SI). The first XA – Music Export Award in 2017 went to the duo CARI CARI.
---
Links: