In May 2019, a selected group of Austrian Young Talents from different sectors of the local music business attended the c/o Pop Festival 2019. The international work of Austrian Music Export is not only about the best possible presentation of the current domestic music production abroad. It is also concerned with future prospects for the Austrian music industry: International contacts, knowledge and success stories are to be established and expanded. The Young Talent program serves to promote young professionals in the Austrian music industry and to expand their expertise. The program is aimed at people who are looking for a career in the music industry and are looking for support to broaden their activities, their international network and their know-how.
The Young Talent project
In 2019, the Young Talent project is implemented in a pilot phase. This includes a workshop and mentoring program to provide knowledge about the music industry and individual strategy development for participants as well as a visit to an international conference & networking event.Together with six participants, we visited the German industry platform c/o Pop in May 2019. The festival and conference enabled the Austrian group to meet German and international music business professionals, to network with their peers and to follow a wide range of conference topics. Read up on our first round of Young Talents and their impressions from their visit to Cologne.
---
6 Young Talents at C/o Pop:
Martina Brunner
My impressions of c/o Pop were that it is a great opportunity to expand your network.
Martina Brunner is a creative producer with an emphasis on social, cultural and economic nightlife development. Since 2017, she is working on the concept of a Night Mayor for Vienna. Besides managing the initiative she is finishing her Master's Degree in Public Relations and finds herself in the production of this year´s Musiktheatertage Wien.
---
Julia Fürsatz
c/o Pop provides insights into the music market in general while also focusing on the current trends and developments. Topics and perspectives I can use for my own work were the current digital developments and the estimations of the German colleagues on the ongoing developments in the music market.
Julia Fürsatz has joined the booking assistant team of Ewald Tatar at Barracuda Music in 2016. She has recently finished the post graduate course Music Economy after completing her bachelor's degree in Media Consulting at the University of Applied Science in St. Pölten.
---
Niklas Gusenbauer
It was very nice to meet some of my business colleagues from Germany, with whom I am writing mails weekly, but who I have never seen in person before.
Niklas Gusenbauer studied Media Management at the the University of Applied Sciences in St. Pölten and wrote his master thesis about the effects of streaming on the music industry. Immediately after graduating, Niklas got a job interview at Sony Music Entertainment Austria. By now, he has been working as Digital Business Manager at Sony Music for three years. His responsibilities are digital distribution and managing the company´s streaming accounts.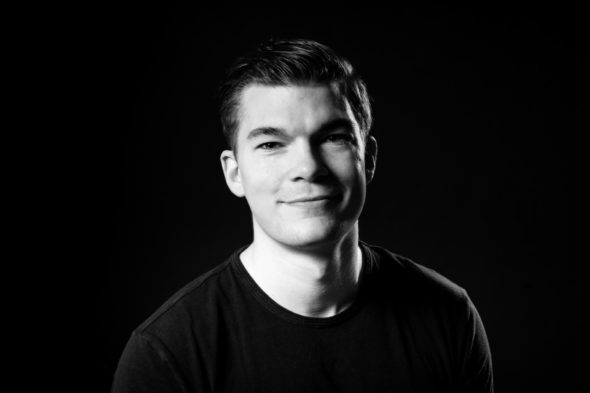 ---
Theresa Langner
I especially remember the moment when a world-renowned music supervisor gave me tips on how to pitch songs for advertisement.
Theresa Langner is co-founder of Assim Records. She is also the publishing & sync manager at Seayou Records, Problembär Records and at Futuresfuture. Before that, Theresa was part of the A&R team at BMG Rights Management in Berlin. She was music supervisor at UFA for all live performances in the TV series "Gute Zeiten, schlechte Zeiten" and she was both a presenter and music editor at the Austrian radio station Kronehit.
---
Julia Schwarzer
It is amazing that so many people from different countries came together, exchanged experiences, and connected with each other through one topic: music – just great!
Julia Schwarzer already co-organised concerts, learned the basics of sound engineering, worked at a showcase festival and manages her own music project CAYES. She would particularly love to support young artists and is fascinated by all aspects of music and the music industry. Currently Julia is thinking of what to do next: management? label? event series? – Or all of it?!
---
Navneet Sidhu
I really enjoyed our little group that we were traveling and having the experience with. We were a mixed group of people, who had different focus areas in the music branch – from local promotors to major and indie label managers, we all could offer our very own kind of expertise.
In 2017 Navneet Sidhu completed her bachelor's degree in Media and Communications Consulting at the University of Applied Sciences in St. Pölten. Following that she decided to deepen her knowledge in music marketing by enrolling in the Music Business course at WIFI Vienna. Currently she is working at Universal Music Austria as a Junior Promotion Manager.
---