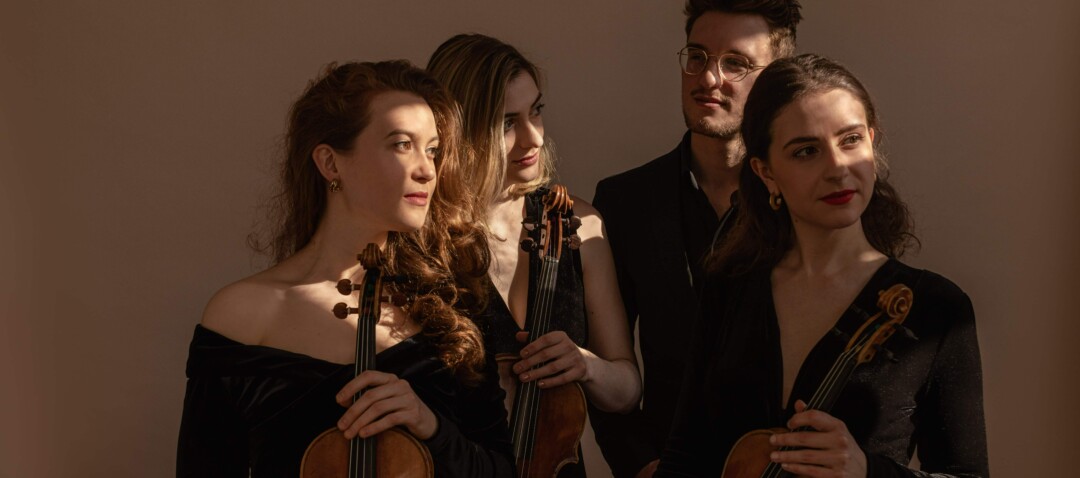 BIOGRAPHY
The Javus Quartet is a young string quartet from Salzburg. It was founded in 2016. They were significantly influenced in their musical development by Lukas Hagen (Hagen Quartett). After moving to Vienna, where the quartet is currently based, Johannes Meissl (Artis Quartett) gave further musical guidance.
In 2022 the quartet was awarded the Hans Gál Prize from the Academy of Sciences and Literature Mainz and the Villa Musica Rheinland Foundation.
The jury claimed: "They combine the tradition of the music city Salzburg with everything that is required of a young string quartet today: perfect technique of the individual, understanding of the interaction and maximum range in dynamics and tone".
The Javus Quartett performs regularly on stages all over Europe. Highlights of the 2022/23 season include concerts at Stiftung Mozarteum Salzburg, the Musikverein and Konzerthaus Vienna, as well as broadcasts on ORF.
members:
Marie-Therese Schwöllinger (violin)
Alexandra Moser (violin)
Anuschka Cidlinsky (viola)
Oscar Hagen (violoncello)
RELATED ARTICLES
No items found