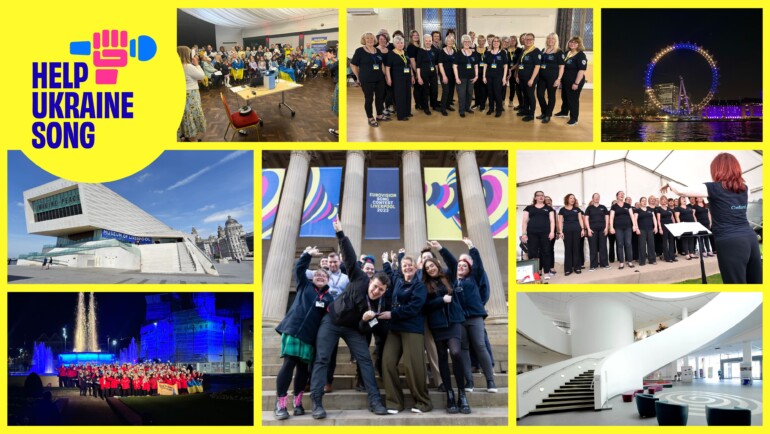 On May 13th at 12pm, in conjunction with the Eurovision Song Contest, the biggest digital and physical sing-along in history will be taking place in the United Kingdom to show solidarity with Ukraine – and everyone, everywhere is invited to take part.
The goal of the initiative is to create the world's biggest physical and digital flashmob in support of Ukraine. Anyone can join in between now and May 13th by uploading a photo or video using the Beatles classic "With A Little Help From My Friends" or performing the song yourself – singing, dancing, miming, signing, or any way at all – and uploading it to your social media accounts with the hashtag #HelpUkraineSong.
The event is centered on Liverpool, England – the Beatles' hometown and this year's host of the Eurovision Song Contest. Physical flashmobs will be taking place on May 13th (the day of the Eurovision final round) at 12pm, in Liverpool and all around the UK, as well as at various locations in Ukraine. The initiative is supported by Vladimir Zelensky's UNITED24 fundraising platform and an assortment of media and entertainment partners and charities.
For more information see the initiative's homepage or social media channels.