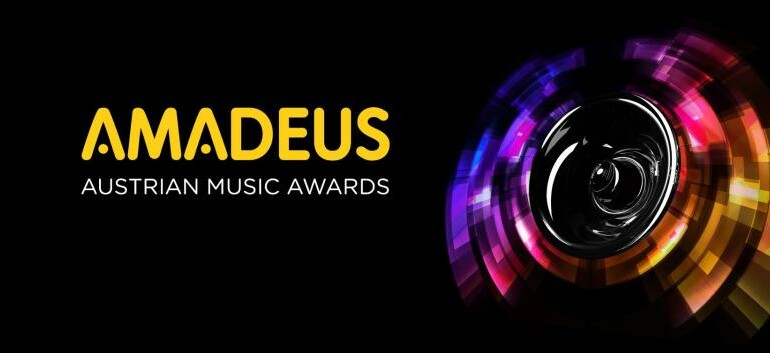 The nominees for this year's Amadeus Austrian Music Awards have just been announced. The award ceremony will take place on the 6th of May 2014 at Vienna's Volkstheater and will be broadcasted live by Austria's television network PULS4. Online voting starts now on www.amadeusawards.at/voting.
The announcement of the nominees kicks off the race for the most coveted trophies in the Austrian music business. In its 14th edition, musicians from all different styles have once again been selected for the Amadeus Austrian Music Awards. Nominated several times this year are, among others, Andreas Gabalier, Christina Stürmer, Parov Stelar, Thomas David, Left Boy and Bilderbuch.
Hannes Eder, president of the IFPI Austria – Association of the Austrian Music Industry:
"This year's selection of more than 50 Amadeus nominees is an exciting mix of well-known stars and again many new discoveries from different genres. They all reflect the creativity and diversity of the Austrian music scene. With the Amadeus Awards we want to give local musicians an important presentation platform and offer the audience an unforgettable show."
Nominating Process
The respective genre experts of the Amadeus jury select their top three artists, albums and songs. The most mentioned artists across all genres then become the nominees. The winner of the lifetime achievement award is selected by the organizer, the FM4 award is determined by Radio FM4 and its listeners.
For the first time the organization will also be bestowing the "Best Video Award". The nominees for this category were selected by a prominent expert jury consisting of the film directors Mike Majzen, Arash T. Riahi and David Schalko. A further radio partner of this year's event is the radio station KRONEHIT, which will present the Electronic/Dance award.
For the second time the award "Best Engineered Album" will honor the productions of recording studios in terms of recording, mixing and mastering.
"It's great that the Amadeus Award also has an industry award that acknowledges the creative work of studios, we are pleased to have 45 high quality submissions," says Georg Tomandl, deputy chairman of the Film and Music Industry Association at the Austrian Chamber of Commerce.
Vote and Win
As of now, music fans can cast their vote for their favorite artists once a week on www.amadeusawards.at/voting, which includes the chance to win one of several great prizes. Voting closes on the 31st of March 2014.
The Nominees 2014
Album of the Year
The Art of Sampling (Parov Stelar)
HOCH 2 (RAF 3.0)
Home Sweet Home (Andreas Gabalier)
Ich hör auf mein Herz (Christina Stürmer)
Zeitgeist (Camo & Krooked)
Song of the Year
Able (Thomas David)
D.N.A (Anna F.)
Get it Right (Left Boy)
Maschin (Bilderbuch)
Suitcase (Como)
Best Live Act by oeticket.com
Andreas Gabalier
Rainhard Fendrich
Parov Stelar
Russkaja
Die Seer
Best Video
An Manchen Tagen (Nazar)
Cold Hands (Velojet)
Get it right (Left Boy)
Maschin (Bilderbuch)
Notice (Steaming Satellites)
Electronic/Dance by KRONEHIT
Camo & Krooked
Darius & Finlay
HVOB
Rene Rodrigezz
Tosca
FM4 Award
Bilderbuch
Manu Delago
Steaming Satellites
We Walk Walls
Yasmo/Miss Lead
Rock/Hard&Heavy
Bilderbuch
Chaos Beyond
Kaiser Franz Josef
Naked Lunch
Serenity
Jazz/World/Blues
5/8erl in Ehrn
Christian Muthspiel
Gansch & Breinschmid
Norbert Schneider
Hans Theessink
HipHop/RnB
Chakuza
Gerard MC
Monobrother
RAF 3.0
Texta
Pop
Christina Stürmer
Como
Effi
Left Boy
Thomas David
Schlager
Charly Brunner & Simone
DJ Ötzi
Nik P.
Nockalm Quintett
Semino Rossi
Folk Music
Andreas Gabalier
Hannah
Hansi Hinterseer
Die Jungen Zillertaler
Marc Pircher