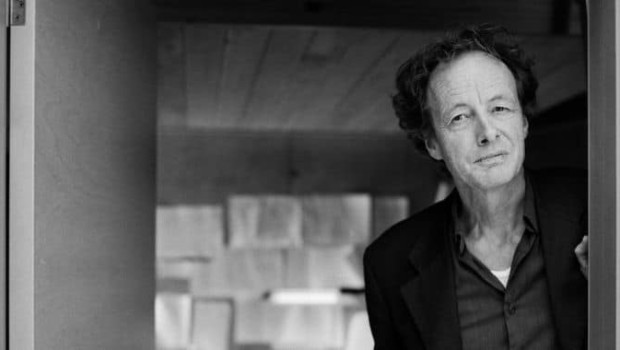 SHANGHAI NEW MUSIC WEEK
September 20-25, 2015
Shanghai, China
Taking place from September 20-25, the Shanghai New Music Week is one of the most important festivals for contemporary music in China and offers a significant contribution to the world of contemporary music creation. Hosted by the Shanghai Conservatory of Music, the 8th edition of Shanghai New Music Week welcomes Beat Furrer as one of the two composers in residence, alongside many other internationally acclaimed contemporary music composers and performers.
Festival Link: www.shcnmw.com
---
BEAT FURRER
Beat Furrer was born in Schaffhausen (Switzerland) in 1954 and received his first musical training on piano at the Music School there. After moving to Vienna in 1975, he studied conducting with Otmar Suitner and composition with Roman Haubenstock Ramati at the Hochschule für Musik und Darstellende Kunst. In 1985 he founded the Klangforum Wien, which he directed until 1992, and with which he is still associated as conductor. Commissioned by the Vienna State Opera, he composed his first opera Die Blinden. In autumn 1991 Furrer became a full professor of composition at the Hochschule für Musik und Darstellende Kunst in Graz. He has been guest professor in composition at the Hochschule für Musik und Darstellende Kunst in Frankfurt 2006–2009. In 2004 he was awarded the Music Prize of the City of Vienna, and in 2005 became a member of the Academy of Arts in Berlin. He was awarded the Golden Lion at the Venice Biennale in 2006 for his music theatre work FAMA. In 2014 he was awarded with Great Austrian State Prize. Since the 1980s Beat Furrer has composed a wide range of works, from solo and ensemble music to orchestral and choral works and opera. He is well know for his nuanced exploration of the human voice and its relationship to instrumental sound.
Links:
Official Website | www.beatfurrer.com
mica – music database entry | db.musicaustria.at/en/node/54131
Photos: Beat Furrer (© David Furrer)
---
DISCOVER MORE CONTEMPORARY MUSIC FROM AUSTRIA IN THE MICA – MUSIC DATABASE
With comprehensive data on over 1,000 composers, and 42,000 works, the online music database at db.musicaustria.at is the most important international source of information on Austrian-based composers, performers and ensembles.
Link: db.musicaustria.at