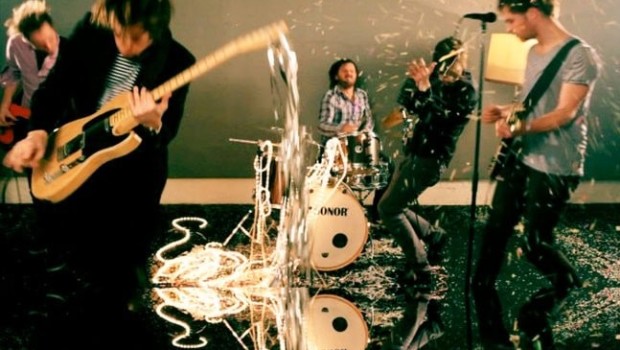 They do exist. Austrian rock bands that pleasantly stand out from the otherwise ubiquitous monotony, creating their own unique musical vision far beyond the mainstream. With their third album "Let The Light In", M185 once again demonstrates that there is truly promising talent in Austria and that it is possible to produce convincing original rock music on an international level.

While listening to the songs of their latest album, one thing immediately becomes clear. This band knows exactly how to create engaging and varied music. "Let The Light In" literally rocks! And this without a lot of unnecessary pathos, but with a nonchalance that is rarely heard in this country. As on their previous two releases "Soundscapes And Coincidences" and "Transformers", the five musicians Wolfram Leitner, Alexander Diesenreiter, Roland Reiter, Joerg Skischally and Heinz Wolf  have managed to stylistically create an overall sound, enriched with elements of post-rock and krautrock, which relates to the successful alternative rock era of the early 90s with icons such as Sonic Youth.
Overall, M185 approached their third album in a very unobtrusive, almost compliant manner. This is not due to the lack of guitars – the guitars are still a key element of the band's sound universe – the songs seem to rather stand in a constant flux. Exempt from any opulence, the individual tracks thrive on a constantly increasing tension and a highly suspenseful interaction between raw noisy passages and restrained quiet moments. The five musicians know exactly how to set the right tone at the right time and prove that they have an extraordinary knack for beautiful melodies and understand how to place dazzling and superb arrangements in the limelight.
It is fair to say that M185 has once again scored a great hit with "Let The Light In" and is truly an enriching contributor to the alternative rock scene, not only in Austria but also beyond its borders.
Upcoming Shows:
Dec. 17, 2011: Glimps Festival, Ghent, Belgium
Jan. 13, 2012: Eurosonic Festival, Groningen, Netherlands