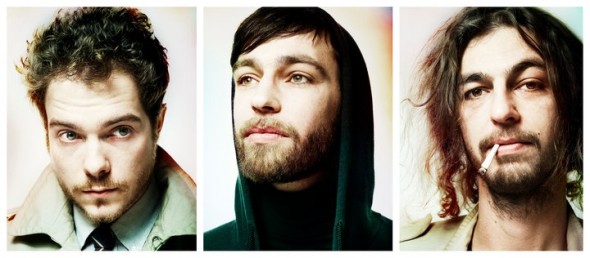 Austrian indie-noise-pop of the more sophisticated and in-depth kind will be hitting the stage with Bensh on the 22nd of March 2012 at the Canadian Music Week in Toronto. Bensh, aka  Benjamin-Zsolt Zsombori, is a highly talented singer/songwriter who delights fans and critics with wonderful and exciting music ranging from beautiful pop melodies, electronic experiments and a formidable art claim.
'Adorably fresh¬'
– MTV Iggy
Benjamin-Zsolt Zsombori is an archetypal perfectionist. The time span from the idea to produce an album to the actual release  took a total of seven years. It may have taken a while, but the intricate sounds on his debut album "Clues" were more than worth it. Bensh proves that there is always something new to be said in terms of pop and that musical approaches, patterns and structures do not necessarily have to be repeated over and over again. Born in Innsbruck, Benjamin-Zolt Zsombori  studied classical composition in Cardiff and London. The cosmopolitan loves experimenting with the process of songwriting, while always pushing the envelope and exploring new paths.
'Irresistible songwriting and production'
– Unveiled Arts (NY, USA)
In addition, he is someone who is committed to consistently acquiring new knowledge. During his long period abroad (England, Iceland, Japan, Germany), he became acquainted with great musicians such as Biggi Birgisson (Sigur Rós), Gordon Raphael (The Strokes) and Dan Swift (Art Brut, Snow Patrol). This opened the eyes of the native Tyrolean for a whole new world of interesting and exciting perspectives.
'Smashing… Quirky… A unique sound and style'
-Future Music (UK)
This world echoes in his music.  The thirteen tracks of his album "Clues" tell a story about his experiences abroad and his very personal and individual viewpoints. Together with the Welsh multi-instrumentalist Sion Trefor, who was once touted as a prodigy concert pianist in the UK and who he met during his studies in England, the singer/songwriter takes us on a sonic journey through the various facets of pop music. The sophisticated arrangements are in some way reminiscent of his musical heroes The Velvet Underground, The Beatles and Brian Eno, though the native Tyrolean understands how to create his own distinctive style and unique musical language between catchiness and pop experiments. To complete the line-up, Bensh's brother Sevo recently joined the band and operates the guitar and laptop.
'The Lovechild of Beck and Syd Barrett'
-Japanzine (Japan)
It is fair to say that Bensh has succeeded in releasing a masterful piece of music with "Clues". Music that loses nothing of it charm, even after several runs of heavy listening. Whoever gets inspired by demanding and profound pop music should definitely undergo an intense audition with Bensh. Clues is out now in Europe and will hit the US and Canada in fall 2012.
'Reels off lyrics like a European Dylan'
-The Miniature Music Press (UK)
Yet again, Bensh will be performing for the second time in various cities the U.S., starting in Austin, Texas, at this year's SXSW. Be sure to check one of Bensh's concerts as they head out to conquer the world with their music.
Michael Ternai
Photos: © David Payr